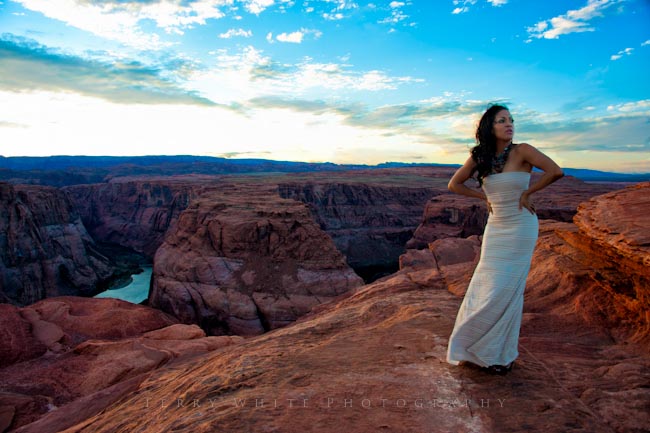 You might remember my photographic adventure from a couple of years ago where I visited Page AZ to shoot the slot canyons and Horseshoe Bend. During that trip I knew that I wanted to go back and some day do a fashion shoot there.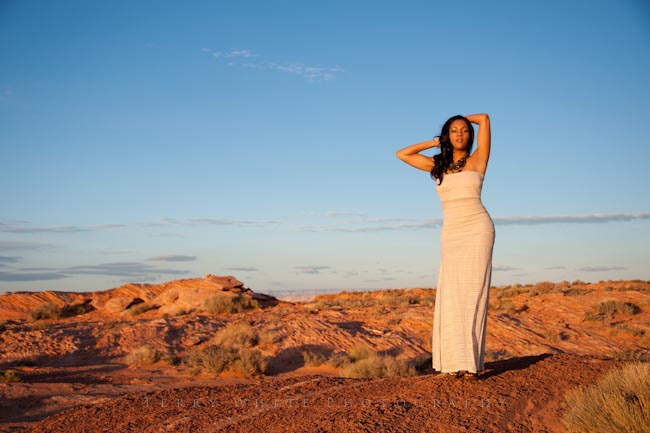 The funny thing about this is that you would think this would be an everyday event for photographers, but really it's not. You can find tons of images of Antelope Canyon and Horseshoe Bend, but very rarely do you ever see images with models in them (unless they've been composited in afterwards).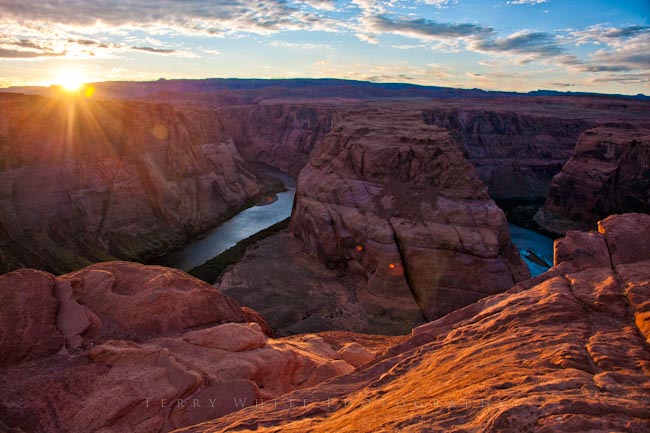 Having been there once before I kinda know why this is rare. First of all this area is kinda in the middle of no where! So if you're wanting to shoot a model in this location you're most likely going to have to bring one in.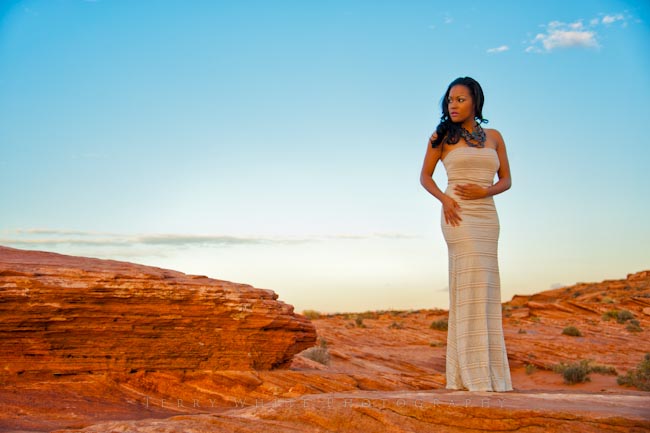 The second problem is that it's not that easy to get to. While there are small airports in the area, most of them don't have the major airlines. This means flying into Phoenix and driving for 4-5 hours to get there. (BTW: She's freezing her butt off, but she'd never let it show!)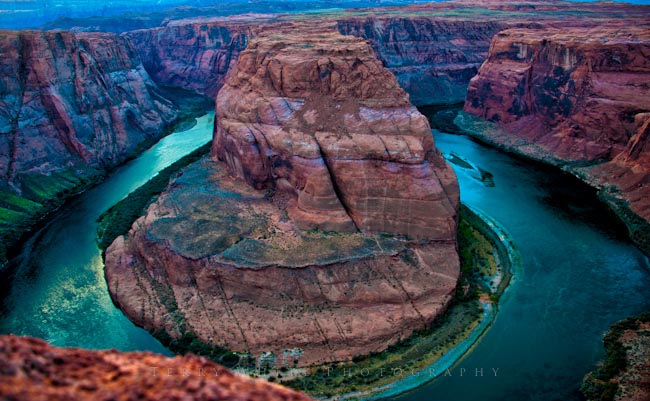 Luckily I was already on the west coast doing the HOW Interactive Design Conference in San Francisco, so all I had to do was fly from San Fran to Phoenix and meet the model there for the drive to Page on Saturday. I chose my favorite model, Kandice Lynn for this trip because there's one thing that I realized about Kandice. Not only do I get great shots when I work with her, she's also not a "diva". LOL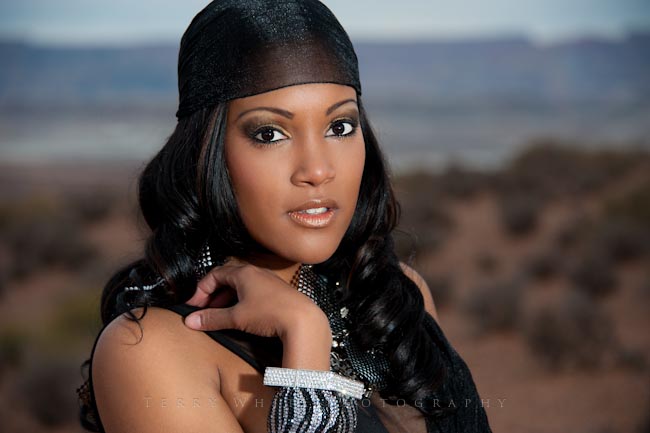 Kandice accepted the challenge of extreme temperatures, hiking in the desert, making quick wardrobe changes, hair and makeup.
What I learned…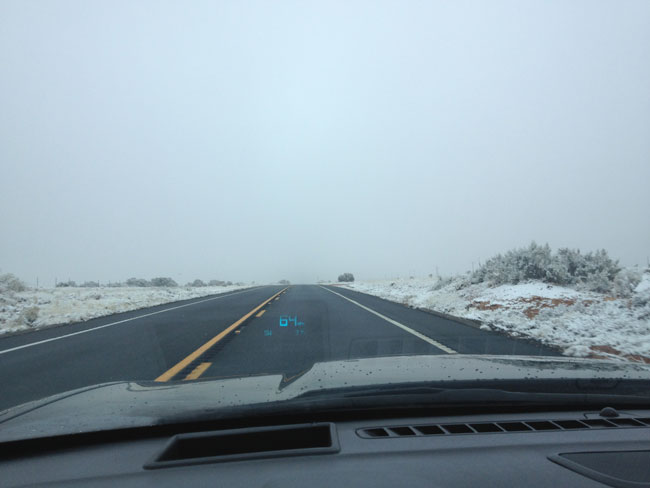 The best times to vist this area are April and October. Due to our schedules we couldn't go until November. You would think that a few weeks wouldn't make that big of a difference in climate and light, but it does! It was FREEZING! As soon as we got out of Phoenix and started heading north we were shocked to see snow on the ground!!! Pretty, yes, but it would kill the shoot. We called ahead to see if there was snow on the ground in Page and luckily there wasn't (YET).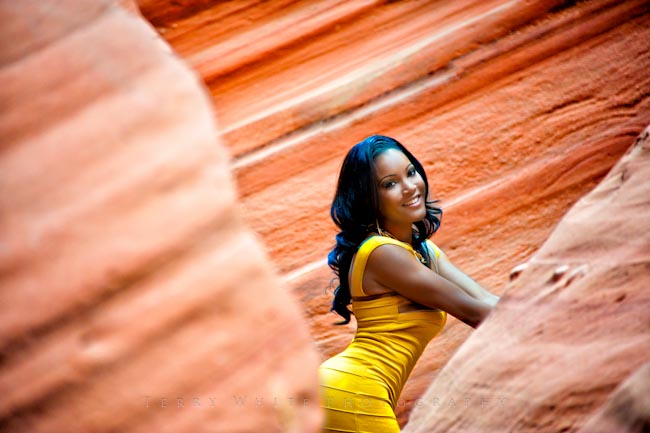 The next thing I learned was that while the slot canyons are BEAUTIFUL and you can have wonderful rays of light coming in. The time of year also affects this. I knew from doing a little reading that we would NOT have the rays of light due to the fact that the sun would be in a different postion.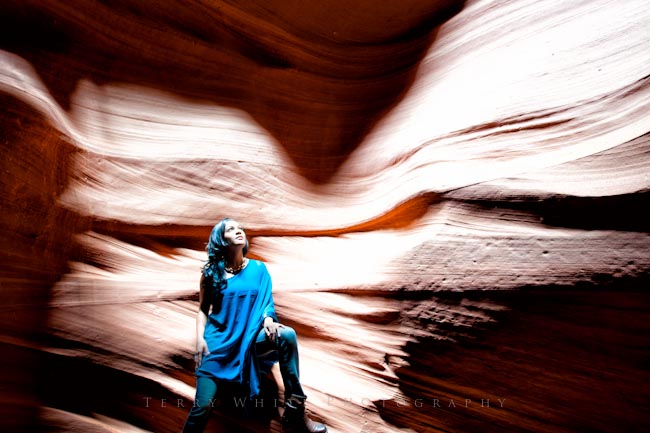 However, what I didn't think about was that on an overcast Fall day that the canyons would be just that much darker. While this isn't a problem shooting long exposures on a tripod, it becomes a challenge shooting a live subject due to the fact that no human being can stand perfectly still that long. This means either shooting at a higher ISO or introducing lights. They kinda frown upon flash photography in the canyons. Therefore I had to make the best of the combination of finding the right spots and working at higher ISOs. Lastly the light isn't as warm on the walls as it is in April and October, so you have to really look for the bright vibrant colors that would normally be everywhere!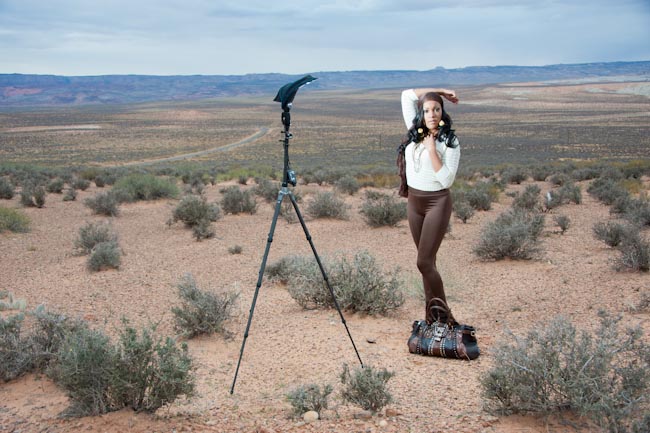 Of course shooting in the desert there are no restrictions on bringing speed lights. I used my Gitzo tripod as a light stand to hold my SB800 and FlashBender.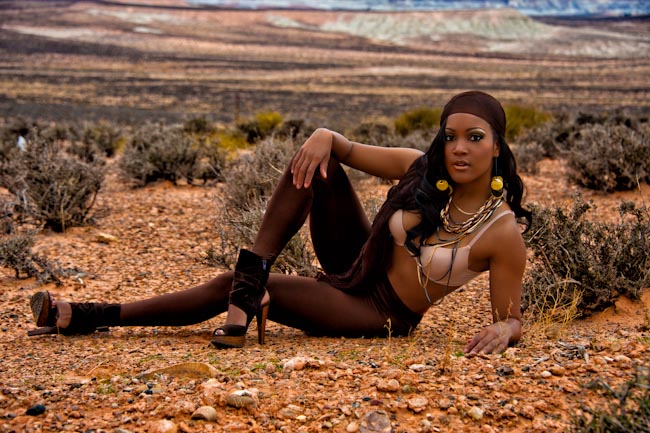 Once again there's Kandice being a trooper laying on the cold hard desert terrain to get the shot!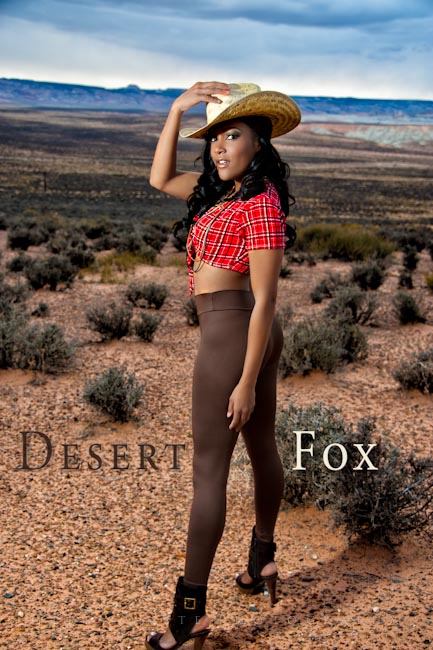 Yeah I know the cropping is a bit tight at the bottom of this shot, but it's the one she really liked best.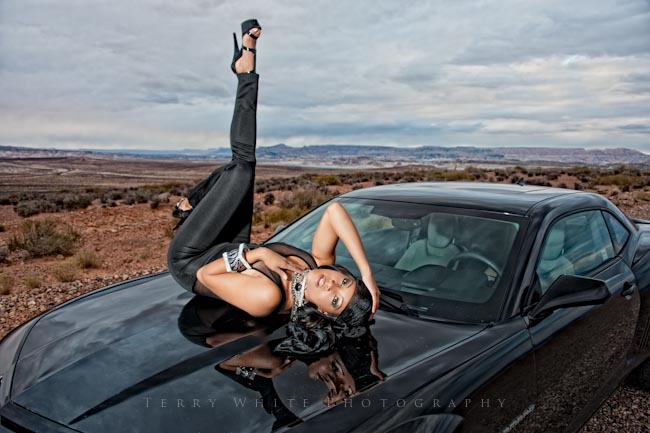 The gratuitous car shot 🙂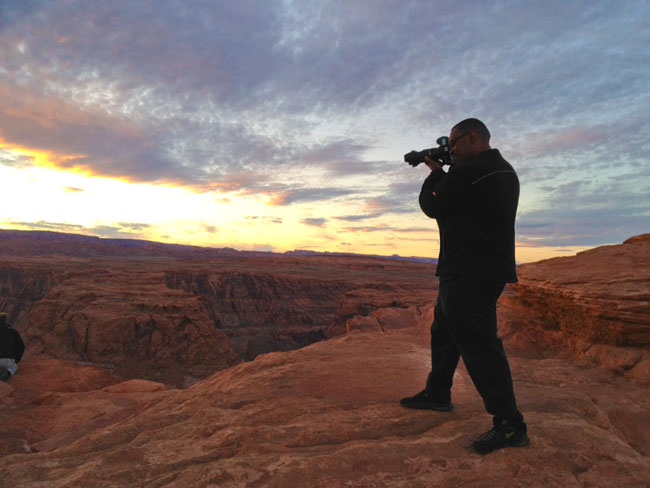 Photo by iPhone photographer Kandice Lynn
All in all it was a fun trip and as always I'm learning more and more about this whole photography thing.