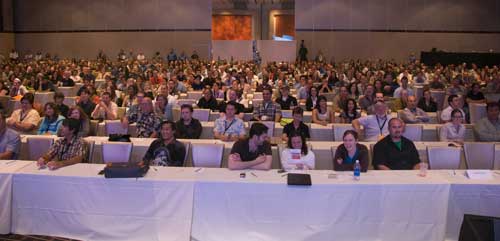 I'm here in Hollywood at the Renaissance Hotel which is the seventh stop on the CS3: Creative License Tour. This is one of the two day events. We have over 800 people registered for this event. I'm here with my colleagues: Sebastian Distefano – showing the Design Premium Suite, Abbas Rizvi – showing the Web Premium Suite and Kevan O'Brien showing the all new CS3 Production Premium Suite. The LA crowd is lively and in the groove. This two day event started out with some great pre-conference breakouts before the main event this afternoon. This evening we have more breakouts and activities including the InDesign Users Group.
I'm posting this blog entry live using Adobe Contribute CS3 during my keynote address. I hope to see you in New York.
Also check out some of the CS3 Logo'd Wearable Gear that was unveiled at this show.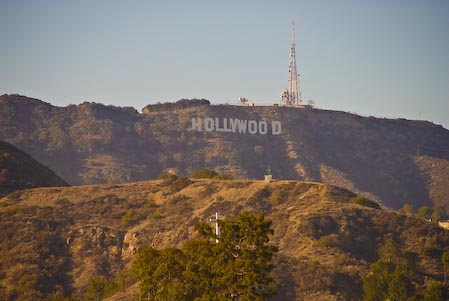 The view from my hotel room. It's the famous Hollywood sign.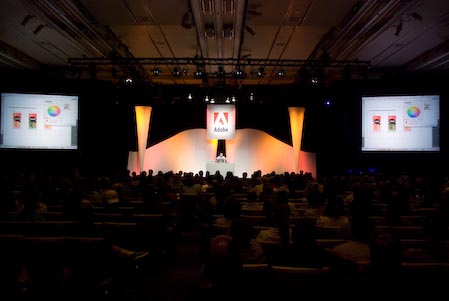 This facility was awesome and we presented to a standing room only crowd.