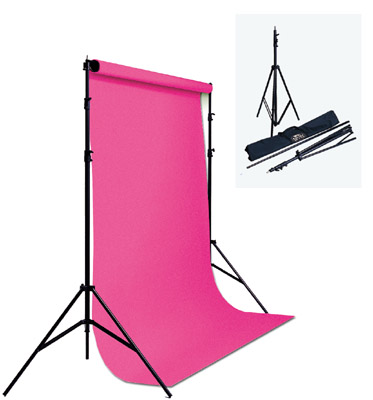 I'm here in Miamisburg OH attending a family reunion. I planned on setting up a small on-location portrait studio. I brought my Westscott Spiderlite TD5, reflector, tripod, camera, memory cards, Epson P-3000 backup device and lenses. However, the one thing I left sitting in my office was my Westscott reversible backdrop.
A quick search on the iPhone's Google Maps app revealed Cord Camera which was literally right around the corner from the hotel. I called them and they did sell the Westscott backdrops. However, when I arrived at the store, they only had one left in stock. While I was prepared to get it, something caught my eye. It was the Savage Porta-Stand with a roll of background paper on it. Then I noticed the assortment of different color paper rolls available. This looked like a much better setup for what I wanted to do this weekend anyway. With one question to the sales guy, "does it come with a carry bag?" and the answer being "yes." I was on my way!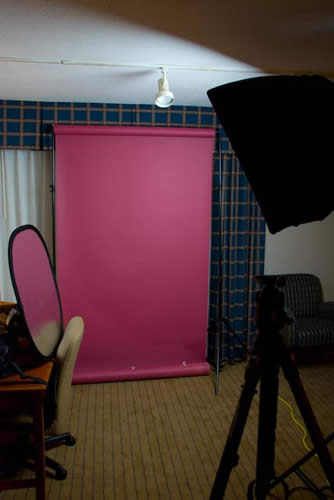 As much as I like my reversible Westscott backdrops, I gotta say that I really love the Savage Porta-Stand. Cord sold the rolls of paper for $25 and the Savage Porta-Stand for $99. They might be cheaper else where, but I wasn't about to argue their prices seeing that I was in an emergency situation. This setup will definitely be added to my on location shooting.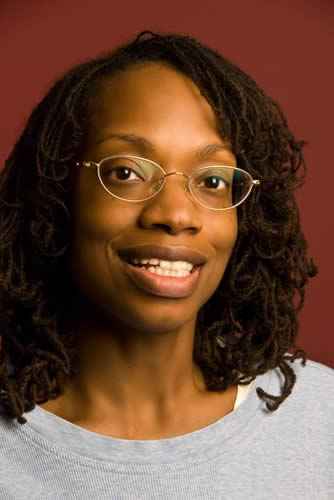 End result shot with the Nikon D80 with the Nikon 18-200mm VR lens against the Savage Porta-stand and lit by the Westscott Spiderlite TD5 (also processed with Adobe Photoshop Lightroom and Photoshop CS3 – of course).