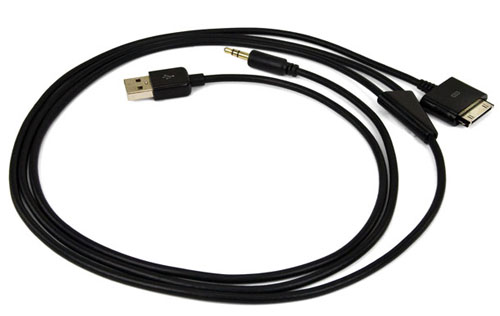 A couple of weeks back I did a 3 part series on Travel Tips including some of my favorite gear to travel with. Of course I'm always on the look out for ways to travel with less and travel smarter. One of the tips involved traveling with both a car charger for your phone and an audio cable to take advantage of your rental car's Audio In port. Now instead of carrying two different cables I've been able to consolidate down to one.
NewerTech 3 in 1 Audio/Sync/Charging Cable
The NewerTech 3 in 1 cable combines both a USB iPhone/iPod sync cable with a standard 3mm Audio Cable. So with this one cable you can charge your iPhone and have line out from the dock connector to your stereo.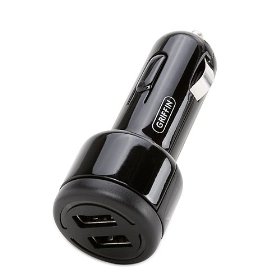 There is one problem though. This cable is really designed to be used with your USB AC charger in your home/office or the USB port on your Mac or PC. For me this cable is far more useful for travel and in a car. So I had to add one more piece and that's Griffin Technologies PowerJolt. The PowerJolt Dual is a standard cigarette lighter adapter on one end and two USB sockets on the other. You can use any standard USB charging cable in it including the NewerTech 3 in 1. It would be ideal if NewerTech sold this cable with a car charger, however with the PowerJolt I get everything and can charge two devices at once.
The Bottom Line
If you want iPhone/iPod power on the go AND audio out, this NewerTech cable is a great solution!
You can get the NewerTech cable here for $14.99 in Black or White.
UPDATE: NewerTech also offers the car charger too for $15.99 in Black or White.
You can get the PowerJolt Dual for $18.24. Or the regular PowerJolt which only has one USB port, but includes a sync cable for $14.99.