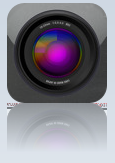 CameraGenius aims to give you more options for using your iPhone's built-in camera. When you think about it the iPhone's camera is OK, but limited in features. If you bought a stand alone point and shoot camera you would be able to do things like Zoom, set a timer, use image stabilization, etc.
More features for your iPhone camera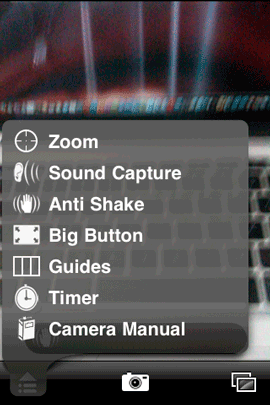 Camera Genius adds some pretty useful features to the iPhone's built-in camera. The first one that caught my eye was Zoom. This digital zoom feature allows you to Zoom in on the shot you're taking with an interactive on screen slider.
The next feature that got me interested was the Anti-Shake feature. If you want to take a decent picture using your iPhone, you have to be sure to hold it very steady. So having a digital anti-shake feature can only be a good thing. Even if it only improves things a little, it would be worth it. I was not disappointed at all by this feature. The minute I enabled it, I could see an immediate difference. The image on screen was a lot less jumpy.
A Timer? Yes, there's even a Timer feature so that you can get in the shot. Provided that you've got some way to mount the iPhone or if you just want to start the timer and then hold your iPhone out away from you Myspace style so that you don't have to worry about pressing the button, it works!
Samples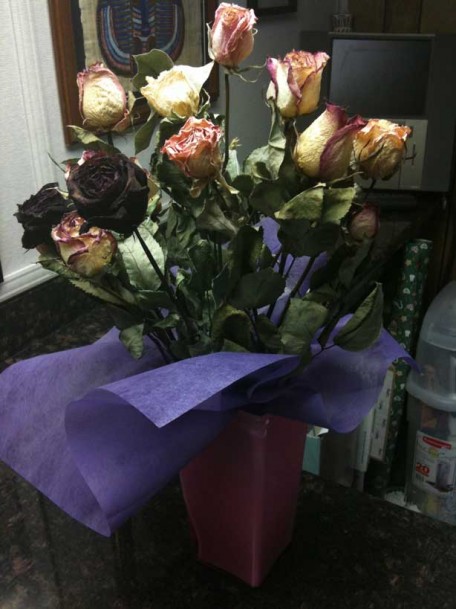 Shot taken with the built-in iPhone 3GS camera app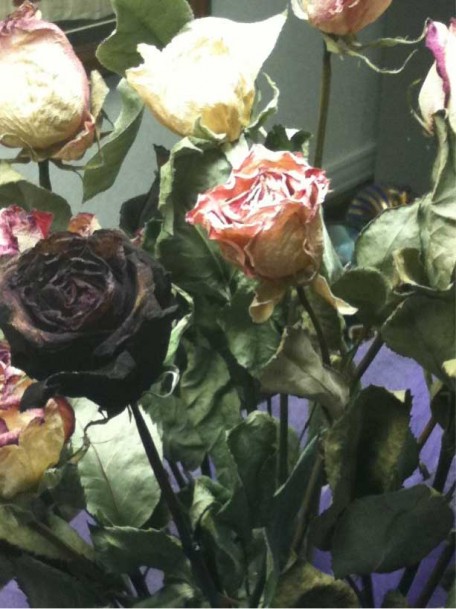 Shot taken with Camera Genius Zoom and Anti-Shake
The features above were the big ones for me, but it doesn't stop there.
CameraGenius also includes a Sound Capture feature that listens for loud sounds and then snaps the shutter. There is a Big Button feature that allows you to release the shutter by pressing pretty much anywhere on the screen. I do like the Guides feature which puts up 9 section grid for better composition and lastly a Camera Manual with useful tips on taking better pictures.
It's not perfect
Be forewarned though that some of the features such as the Anti-shake do add a shutter lag/delay when you press the button. My guess is that because it's software based, that it has to do some averaging. Also note that zoomed in pictures are actually cropped. So you're not getting a 2MP or 3MP image anymore.
The Bottom Line
CameraGenius definitely adds some useful features that arguably should be built-in.
It does work and I would buy it for the Zoom and Anti Shake features alone. CameraGenius is 99¢ and available here from the App Store
.