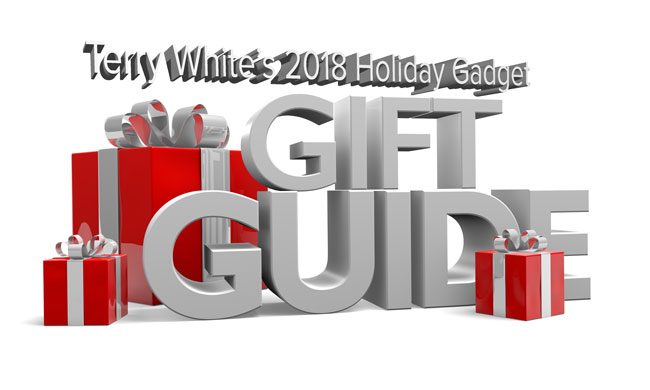 Last year the holiday season snuck up on me and I failed to get my guide done last year. This year isn't much different as once again the season just kinda appeared and the next thing you know it's the last week fo November and here we are. I try to get this done before Black Friday (which has become Black November), but as they say better late than never. If you have a techie or photographer on your holiday gift list, here are my top recommendations for gifts that they are likely to appreciate. In no particular order:
Anker Qi Wireless Charger for iPhone/Android smartphones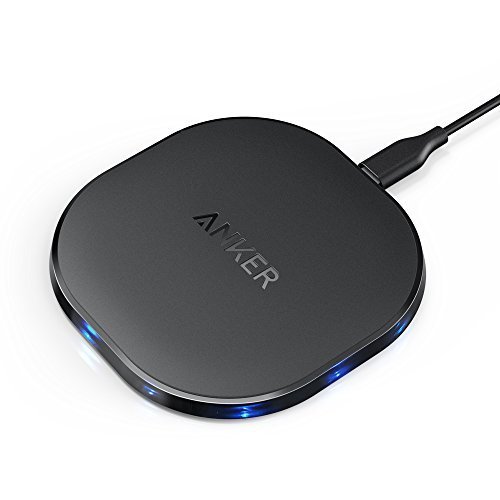 Wireless charging is so convenient and this Anker charger is my favorite. Fast, low profile and it just works.
Get it here: Anker Wireless Charger
Logitech Circle 2 Wired HomeKit compatible security camera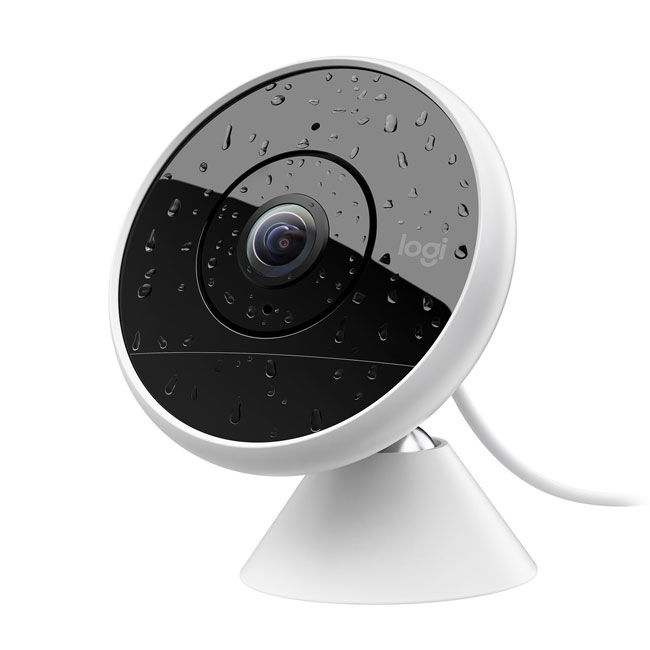 My top three favorite home security cameras are from Nest, Ring and Logitech. I find myself adding more and more Logitech Circle 2's because they are cost effective, easy to setup and the only ones (that I like) that work flawlessly with Apple's HomeKit.
Get it here: Logitech Circle 2
DJI Copilot – Backup On Site Solution (B.O.S.S.)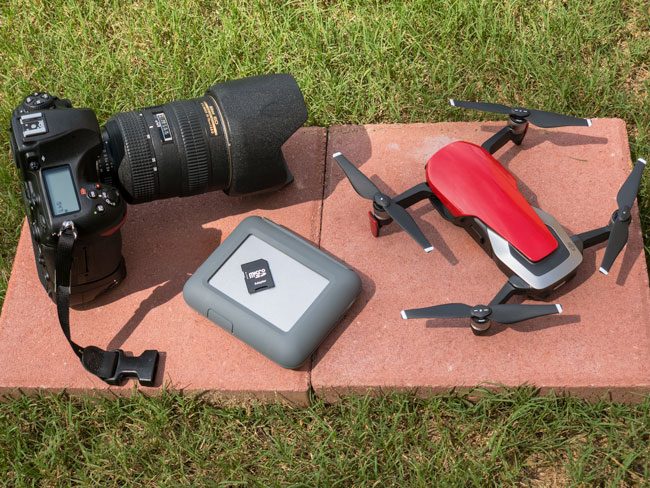 One of the things I hear from photographers again and again is that they want to travel with less gear. One of the things that people want to do is carry an iPad instead of a laptop or not carry a computer at all. The DJI Copilot is a solution that lets you backup your images in the field AND use your mobile devices to review, edit and share your images. Yes, even your raw files. With 2TB of storage and all the connections you need it's a great solution.
Get it here: DJI CoPilot Boss
Here's my DJI CoPilot review video:
Apple AirPods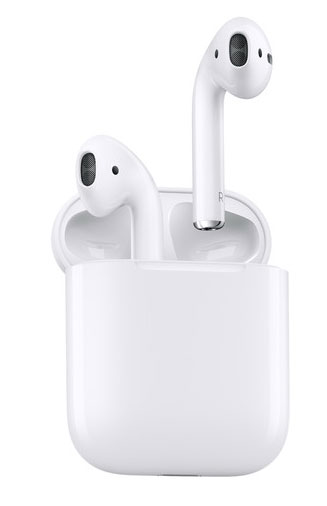 I LOVE my AirPods. I use my AirPods every single day to listen to music and take phone calls. They work extremely well, have good battery life, charge fast and once paired with one Apple device they are paired with all your Apple devices.
Get it here: Apple AirPods
Linksys Velop WiFi Mesh Router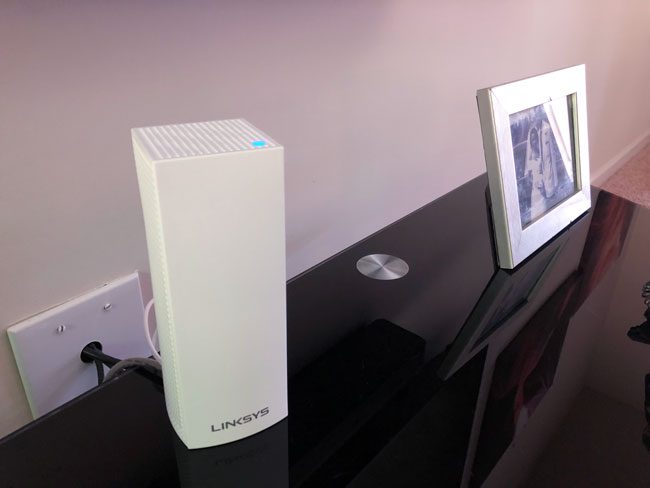 What could be geekier than buying that special someone a WiFi router? However, if they are always complaining about weak signal and slow wifi, then they would definitely appreciate the newer mesh routers like this Linksys Velop system. I certainly love having zero wifi dead spots in my house.
Get it here: Linksys Velop
Apple TV 4K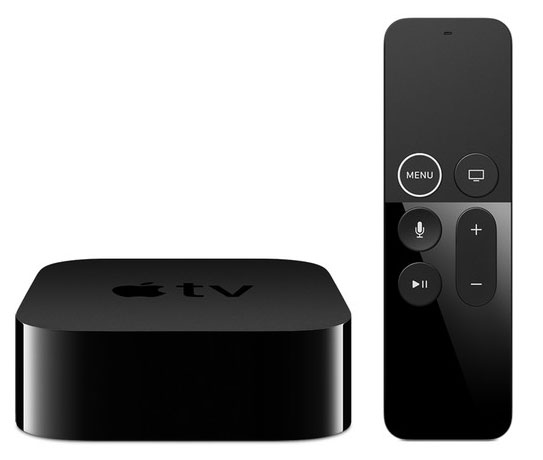 I always recommend the Apple TV as a gift because it's a gift that just about everyone can benefit from and there are no subscriptions to deal with. Connect it up and enjoy your own content or stream content from various networks that you're already a part of. You can even download and play games from the App Store. This year it's easy to recommend the newer 4K model.
Get it here: Apple TV 4K
11″ iPad Pro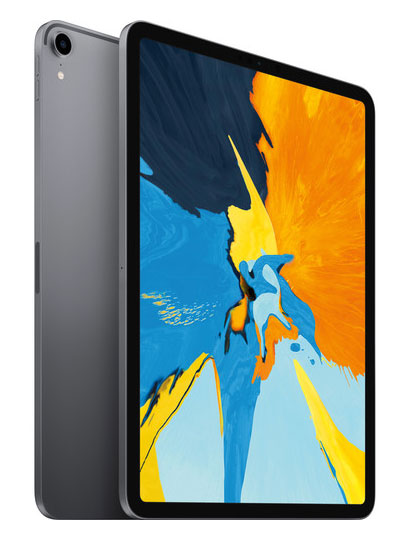 If you have a digital artist on your list then the NEW FAST iPad Pro 11in with Apple Pencil is practically a must have.
Get it here: iPad Pro 11in
and Apple Pencil 2
Arkon Flexible Tripod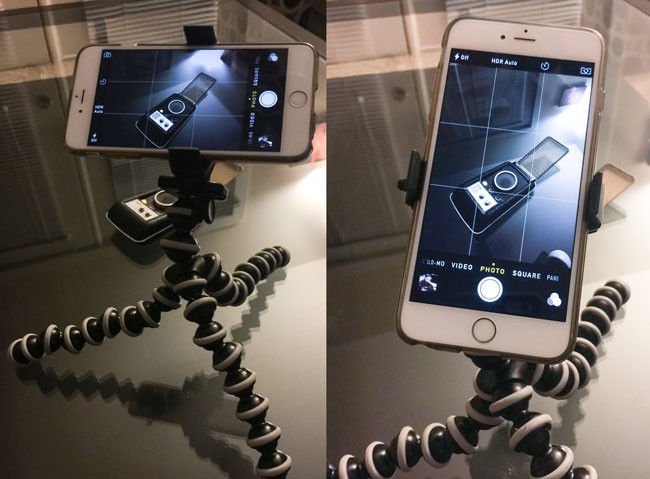 I keep this one in my bag just in case I need to shoot a video with my iPhone, do a live stream or do a long exposure shot. It's light weight flexible and works great.
Get it here: Arkon flexible tripod
Tetherblock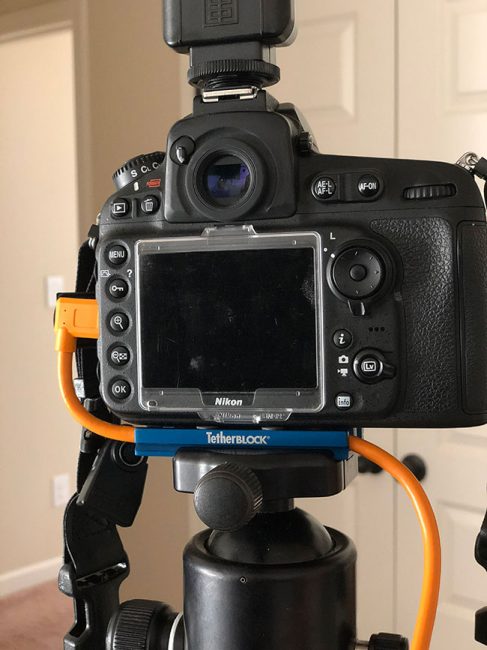 I shoot tethered 99% of the time when I'm in studio and unfortunately the USB port on the side of my cameras can be have been inadvertently damaged because the plug getting bent while handling the camera or the cable getting pulled. This is why I now shoot with the TetherTools Tetherblock. It serves both as a Arca tripod mount and cable lock.
Get it here: Tetherblock
Westcott Eyelighter reflector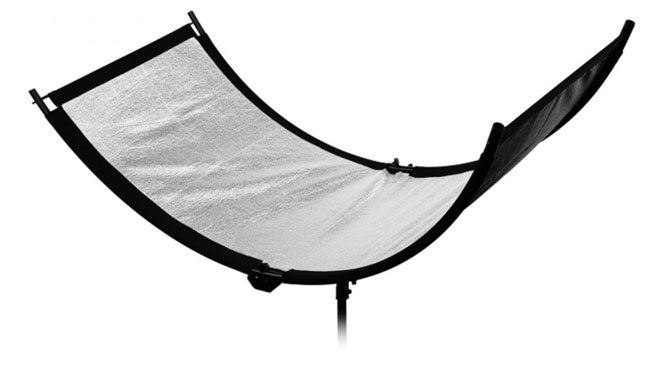 I'm a portrait shooter and all of my portrait sessions include the use of an Eyelighter reflector at some point during the shoot. This beautiful reflector adds light under the chin and unique beautiful catch lights in the eyes.
Get it here: Eyelighter
DJI Mavic Air drone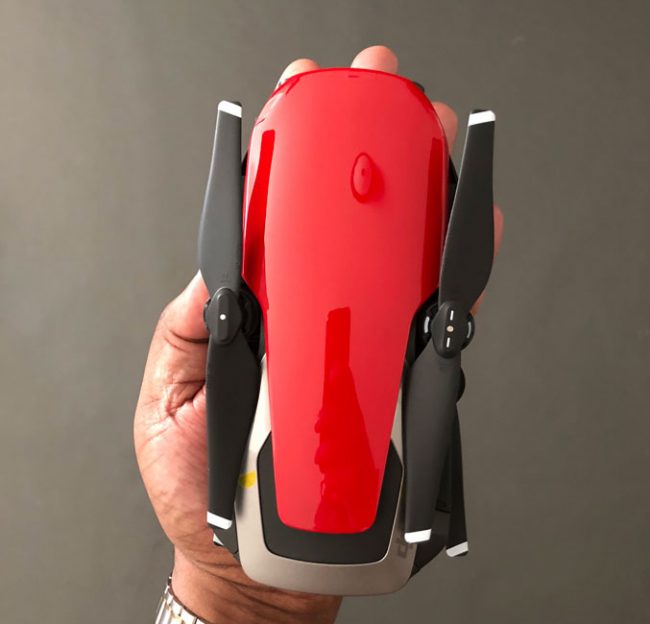 I really enjoy it when I get a chance to do drone photography and videos. The perfect mix of small size, easy to use and great camera is the DJI Mavic Air. This will make your photographer extremely happy.
Get it here: DJI Mavic Air
Platypod Ultra camera alternative tripod with ball head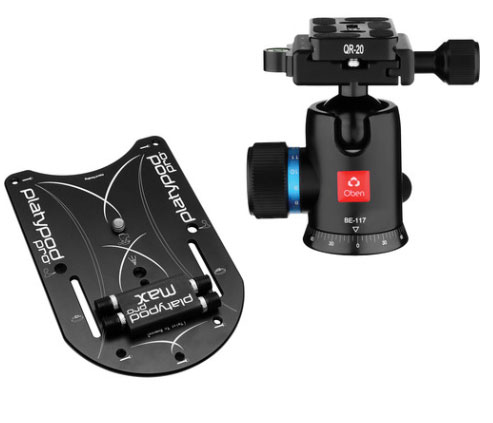 There are times when you want and need a steady shot, but traditional tripods are not allowed. That's where the Platypod Ultra with ball head comes in extremely handy. Easy to travel with and the tripod police just walk right by. Also great for getting those low angle shots.
Get it here: Platypod Ultra with ball head
Loupedeck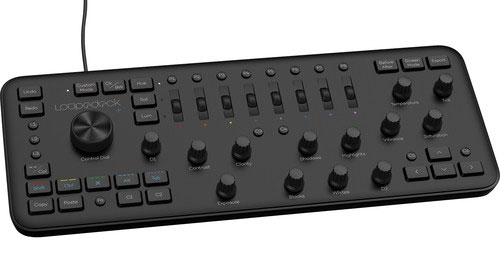 If you edit in Lightroom Classic CC or Lightroom CC then you definitely want to have this keyboard to make your editing fly. It's fully configured with all the most used Lightroom functions as physical knobs and sliders. Plus you can configure your own.
Get the new one here for multiple editing applications: Loupedeck
Get it here for Lightroom: Loupedeck for Lightroom
Osmo Mobile 2 Gimbal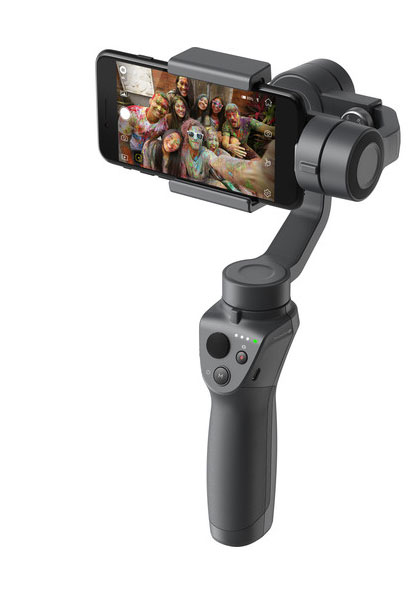 Recording behind the scenes footage and doing live streams has become a big part of the photography process. Nothing is more annoying than shaky video. With this gimbal from DJI their videos will be as smooth as silk.
Get it here: Osmo Mobile 2 Gimbal
As I was typing this, DJI just introduced their new ultra small gimbal, the Osmo Pocket. I just ordered it.
Check it out here: DJI Osmo Pocket Gimbal
Adobe Creative Cloud Photography Plan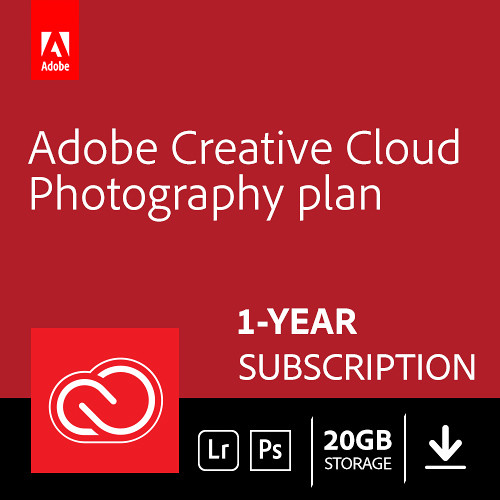 We love getting new photography gear. However, what's equally important is having the best of class tools to post process those images. Get that special someone a year of the Creative Cloud Photography plan which includes the latest versions of Photoshop CC and Lightroom Classic CC.
Get it here: Creative Cloud Photography Plan
Kelbyone Online Training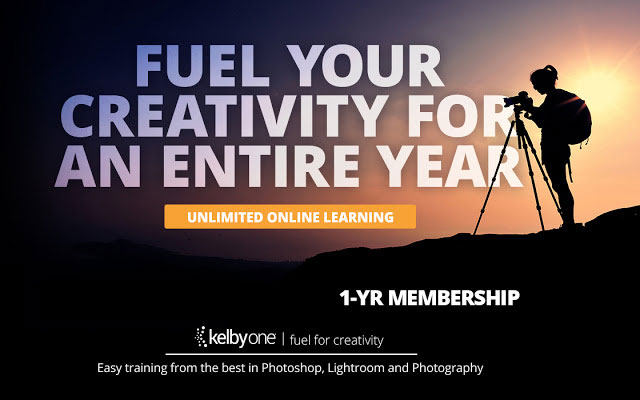 Learn how to use your camera, editing software and more for the best instructors in the world.
Get it here: Kelbyone