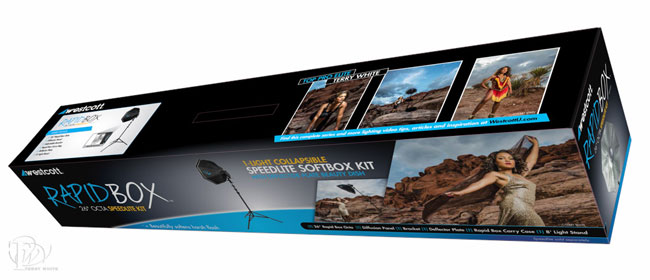 F.J. Westcott liked the images from my recent shoot at Red Rock Canyon so much that they inquired about using them on the Westcott Rapid Box 26″ Octa packaging. I was thrilled to work it out with them and once again honored to have my work in print with brands that I admire. PocketWizard was also happy with the results and mentioned them in their "Making Waves" blog post here.
See my Westcott Travel Portrait Lighting Kit here.
See more of my photography here.