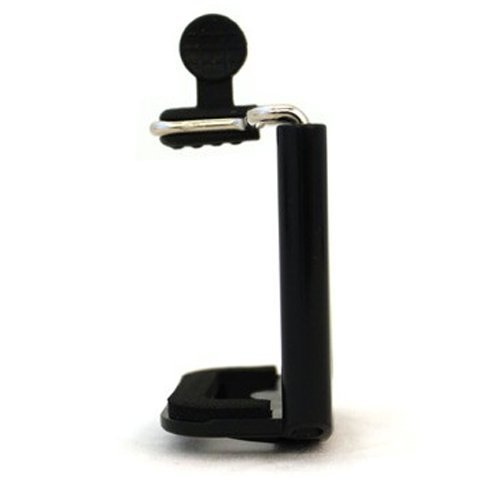 There is no doubt in my mind that smartphone photography is here to stay and in particular iPhone photography has become a category in and of itself. With that said, people are always asking me about various mounts to mount their iPhones and other smartphones to tripods. I've reviewed different ones here in the past and with each one there were pros and cons. In the past the problem was that in order to have a really good mount you really needed one that your iPhone would go into like a case. However, the downside to this is that if you already have a case you would have to take your case off in order to put your iPhone into the mount-case. The other problem is that the iPhone changes form factor every couple of years. The iPhone is different from the iPhone 3G/3GS is different from the iPhone 4/4S and different from the iPhone 5.
iStabilizer is more universal
The iStabilizer Mount isn't designed for a specific type of smartphone. Instead it's more like a universal clamp that holds your iPhone or other smartphone in place. It's spring loaded. Just pull the top up, slide your smartphone in and gently release it.  The great part about this mount is that you can leave your smartphone in its case. Another great thing is that it's fast. No need to put your smartphone in a special case or holder first before mounting. It has a standard tripod mount on the bottom. Below is a pic of my iPhone 5 in the Caze 0.5mm clear case mounted on my Sony tripod.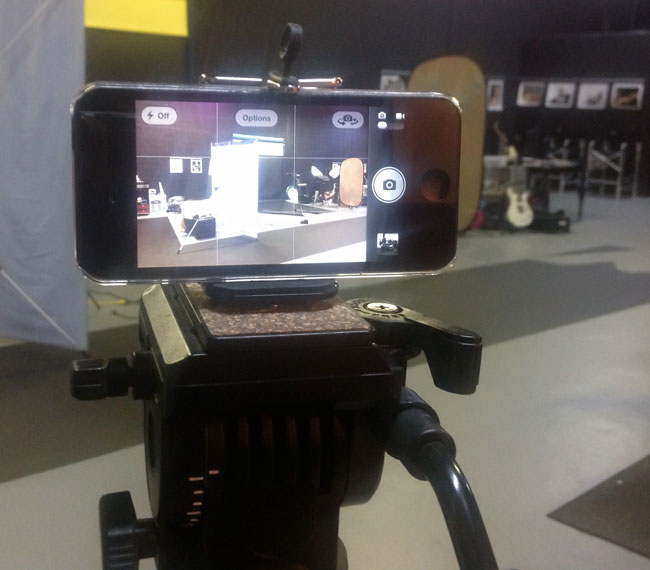 What's the downside?
The only downside to this mount is that it doesn't allow for vertical mounting. The clamp isn't tall enough to mount a smartphone in the portrait position. However, since it does hold the smartphone very firmly in place if your tripod head can tilt then you could potentially take portraits by simply rotating the tripod itself. It's now a permanent fixture in my laptop/travel bag.
You can get the iStabilizer mount here.
If you doubt that iPhone photography is real, check out this cover of Time Magazine that was shot with an iPhone by photographer Ben Lowy. See the story here: