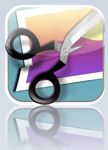 If you've been using your iPhone's built-in camera, then chances are you've taken a shot or two that you wished were better. Sure we can download the shots to our computers and open them up in Photoshop and then go to town correcting them, but what if you want to send the pic while you're out. Sometimes the whole reason you're taking a iPhone picture is to share it via email, Facebook, Twitter, Flickr, MobileMe, etc. right then and there.
Photogene is an amazing iPhone app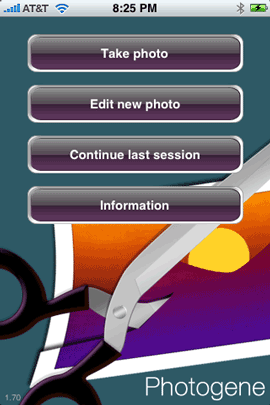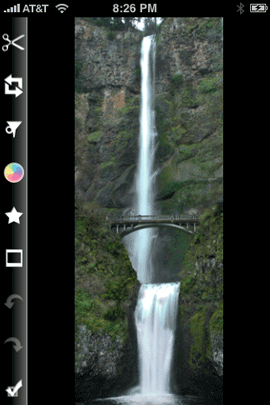 This was another one those apps that I saw featured in one of the latest iPhone TV spots. I was using another app before this that was good, but I was simply blown away by the number of features in Photogene. It's not Photoshop! However, it does the things that most people will want to do with a photo taken with an iPhone.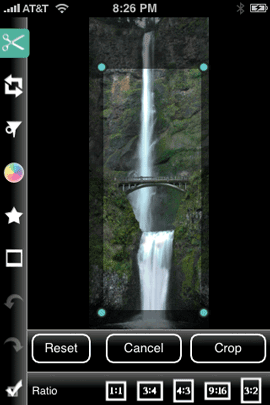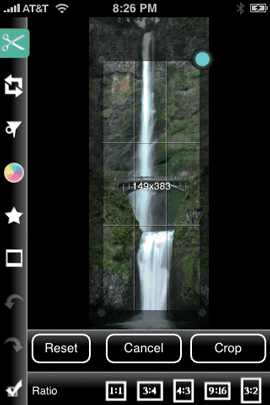 Photogene allows you to:
Crop and fix aspect ratios
Sharpen
Do Levels with a histogram
Color correct
Gamma correct
Adjust Exposure
Adjust Contrast
RGB Balance
Adjust Saturation (including making the photo black and white)
Adjust Color Temperature
Straighten
Rotate and mirror
Special effects such as sepia, pencil or heat map
Frames
Text bubbles
Even has multiple undos and redos and reset
You can even take the photo from within the app
The feature set is mighty impressive, but it's even more fun to actually use the app. It's very very easy to use as the interface is basically your finger. You move slides and handles around on your image or on the app. Very well laid out and one of my favorite features is that it automatically saves a copy of your image instead of writing over the original.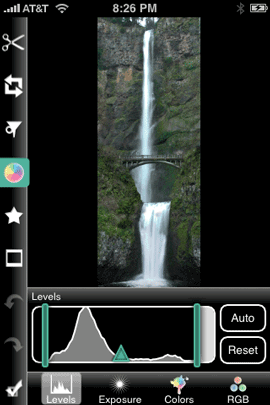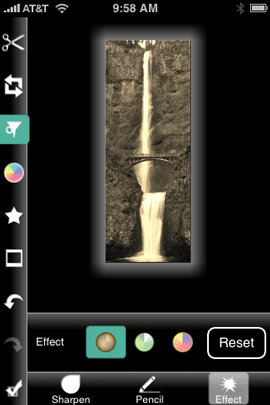 So the next time you take a picture with your iPhone and you're just not feeling it, you should take it into Photogene on your iPhone and work wonders.
The Bottom Line
Although we would all like to see a better camera in the iPhone, the one that is there can give you good results under the right conditions. When those conditions are less than optimal AND you need to send the photo right then and there, Photogene is an app you're going to want to have to make that photo better. Photogene is $2.99. It works with the iPhone and iPod touch. You can download it from the App Store here.
Lastly, who can forget the Photoshop for iPhone spoof by my buddies over at the NAPP?