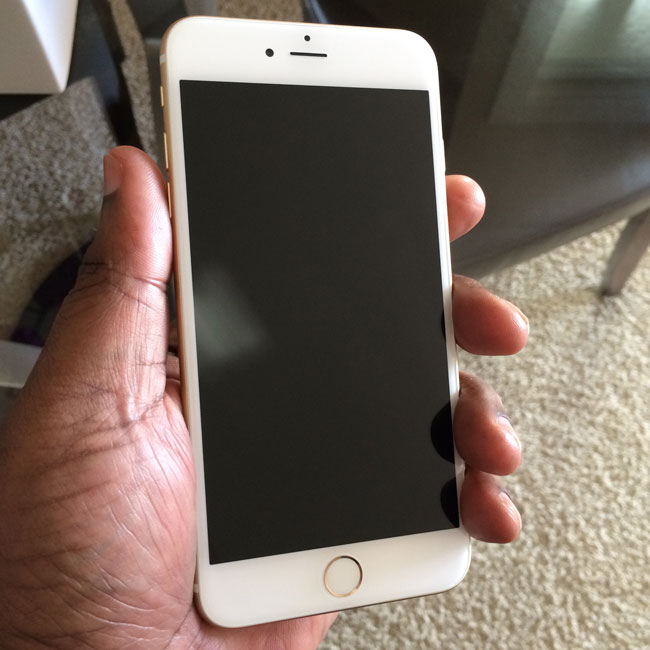 My iPhone 6 Plus (64GB Gold Unlocked GSM) arrived late yesterday afternoon and everyone has been asking me "how is it?" So I thought I'd give a quick 1st impressions post now. I'll have a full review on Monday after I have had a chance to really use the iPhone 6 Plus over the weekend.
Size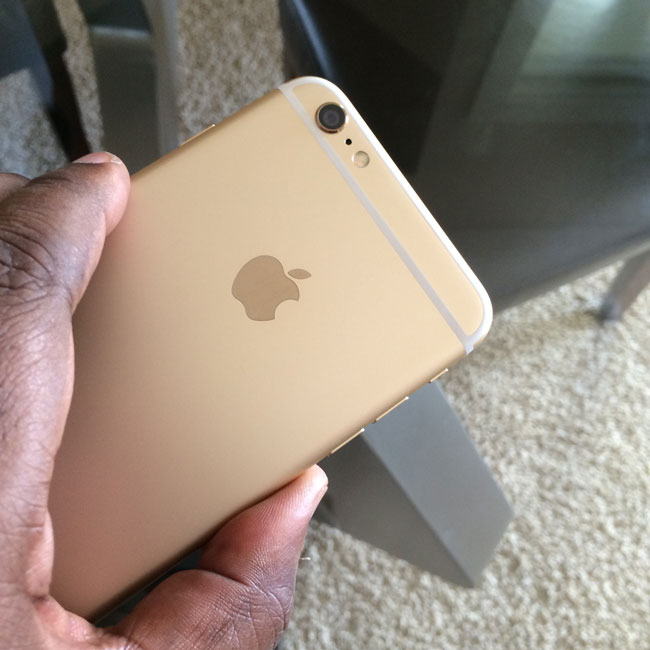 Yep, it's BIG! However, it's not too big. To my surprise using it with one hand and reaching things with my thumb from top to bottom isn't the problem. Apple includes a new "Reachability" feature that with a double tap on the touch ID sensor (as opposed to a double press of the button, which invokes multitasking), the top of the display scrolls down so that you can reach stuff at the top. For me it's more a "stretch" reach the opposite side of the display with my thumb. For example, when I'm holding it in my left hand I can barely reach the apps on the far right side of the display.Other than that I love the size.
The Pocket Fit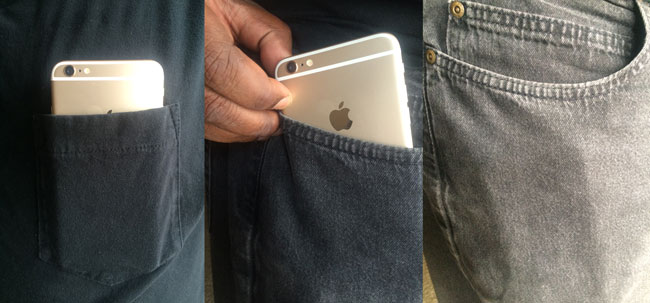 Yes, I've seen all the #bendgate stuff and I just smile. First off ANY aluminum and glass gear is subject to damage in a pocket without a case. I only recently started carrying my iPhone 5s in my pocket over the past couple of months. Prior to that I was always a holster guy. I'll carry the iPhone 6 Plus in my front pocket and remove it prior to sitting down if I think that there will be added pressure to it. By the way, if you apply enough pressure to ANYTHING, it will bend!
The Camera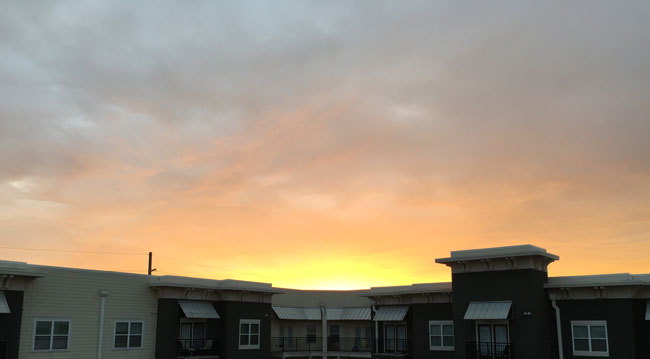 The Camera seems awesome and as good as advertised. I'll spend more time with it over the weekend capturing images. So far I love it.
Speed, Apps, etc.
The speed is noticeable, especially the 802.11ac WiFi. Downloads are MUCH FASTER! I haven't found any of my 491 installed apps to have any problems so far. No freezes or weirdness. I haven't had it on battery long enough to judge battery life so you'll have to wait till Monday for that one.
One disappointment so far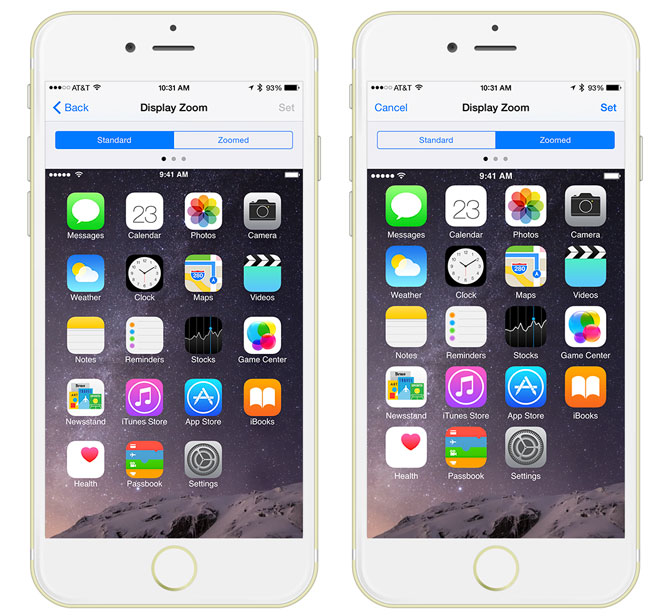 When setting up the iPhone 6 Plus you have a choice between Standard and Zoomed. Apple even lets you preview them to decide. With Zoomed the icons look bigger and better to my eyes, so I went with zoomed. Great! Happy! However, I didn't realize until a little later in the evening that you give up 3 things with Zoomed. You give up the new landscape display of home screens.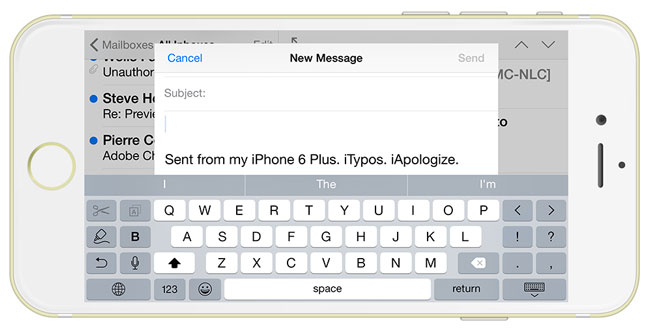 You give up the two column display in Mail and you give up the extended landscape keyboard. I switched back to Standard (which requires a reboot) to get these features back and I already miss the larger zoomed icons and display overall. I wish there was a middle ground.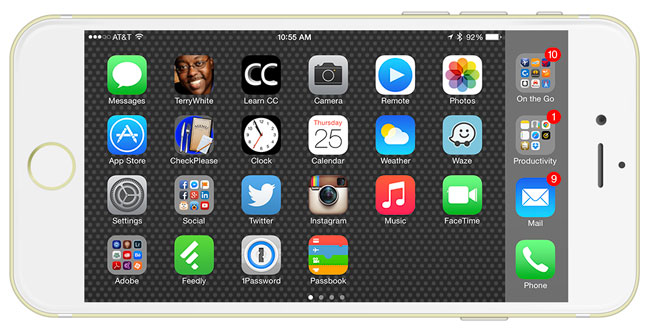 The Bottome Line – So far, so good
Overall I'm happy that I went with the iPhone 6 Plus over the iPhone 6. My eyes definitely like the larger display. Check back Monday for a more detailed look.
On a side note – Finally a durable 3rd Party Lightning Cable

While this really has nothing to do with the iPhone 6 Plus itself, I think I finally found a DURABLE 3rd party Lightning Cable. I have been frustrated by the quality of 3rd party Lightning cables to date. They either don't work out of the box, stop working after a while or worse they start to fall apart where the connector connects to the cable. NewerTech makes this cable and I ordered a couple of the 3 meter version. I'm impressed with the way they are constructed. Definitely the best I've found so far.
iOS 8 Tips and Tricks