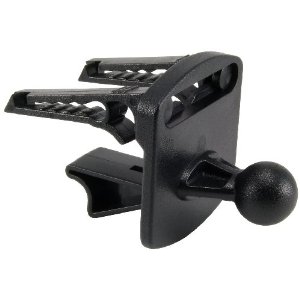 My first experience with Arkon mounts was their Vent Mounts for iPhone and later a vent mount for my Garmin Nuvi GPS (R.I.P. now that I use my iPhone for GPS navigation). These initial reviews led to a great relationship with the manufacturer and being one of the first to play with their latest and greatest mounts. I must admit being a little overwhelmed (in a good way) by the vast variety of choices they offer. Arkon makes a mount for just about everything that you would want to mount in your car or on your desk.
So what's New?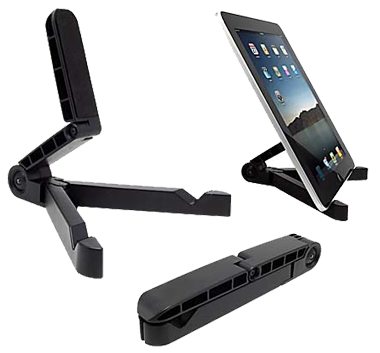 A new portable stand for your iPad or other tablet computer! When I opened the box, I didn't know what it was (there were other mounts in the box too). I knew they were sending me their new iPad stand, but it was so compact and light weight folded down that I didn't recognize it right away for what it was. As a frequent traveler "small" and "light weight" means that it stands a good chance of going in my bag. This new stand is so simple. Folded down it easily fits in a pocket in my laptop bag. However, it's both rigid enough and strong enough unfolded to hold the iPad with ease!
You can get this new iPad/tablet stand here for $16.95. See it in action in this short clip:
httpv://www.youtube.com/watch?v=_ySZx-GWDEU
Don't have an iPad?
No worries. They have something for just about everyone!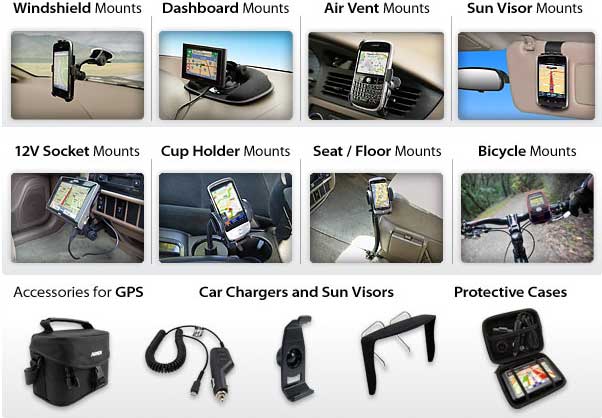 These guys are GREAT to deal with and they are always inventing new mounts and holders for our favorite gadgets. See all of their various solutions here.