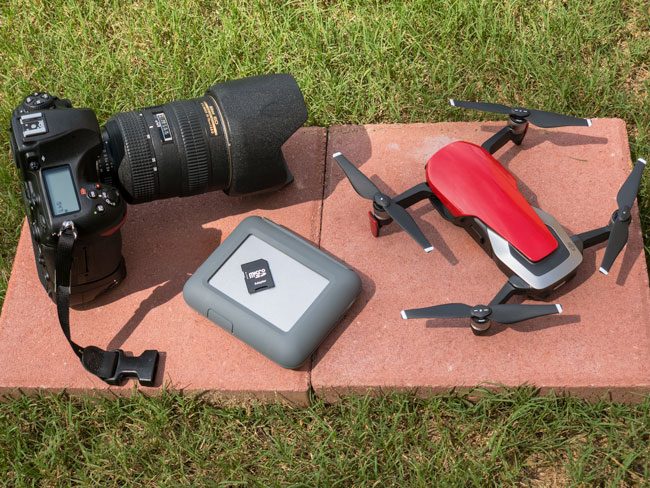 I've been carrying a laptop Mac pretty much since the category was created. Although they have become thinner, lighter and much more powerful than the early days, mobile devices are just easier to bring along. I always have my iPhone with me and in most cases I have my iPad Pro 10.5" with me. The iPad is becoming more and more useful as a potential MacBook Pro replacement. As a matter of fact I'm on a plane as I write this post on my iPad Pro.
When I do a photo shoot on location I either shoot with my Nikon D850 DSLR
or my iPhone X. When shooting with the D850 I'm usually anxious to see what I got and share a couple on social media. I rarely share an image right out of the camera. This means that I usually apply a few edits in Lightroom CC on mobile first. While there is a mobile app for Nikon that allows me to wirelessly transfer images to my iOS devices right from the camera, as it stands today it can only transfer JPEGs. This means that I would either need to shoot RAW+JPG or convert individual images into JPG and then transfer them.
There's a better, safer way
I admit it. I didn't follow my own advice once and I lost images and videos from one of my shoots. I ignored everything I had in place to backup my images and I was just too complacent to do it. I regret it and promised that I would never let that happen again.
Enter the LaCie DJI Copilot BOSS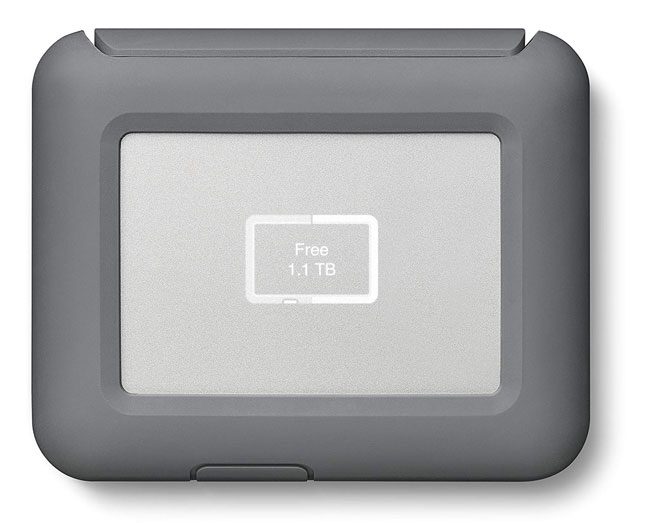 This is an external hard drive that also has a built-in card reader and USB support capable of connecting most devices such as card readers and cameras. While in the field all you have to do is take the card out of your camera and plug it right into the Copilot. Press the OK button and your card is copied to the 2000GB (2TB) drive. Since SD cards are relatively cheap you can put your 2nd card in the camera and keep shooting while your 1st SD/MicroSD card is being backed up. As a matter of fact I recommend that you carry enough cards to cover your entire trip/shoot so that you NEVER have to format a card in the field. Now you've got your images in two places. They're still on your memory cards and they're on the Copilot.
Edit and Backup to the cloud too
You could stop with the last step above or you can keep working. The Copilot works with the iOS Files App. This makes the drive accessible to any of your iOS apps that also support the Files app. Adobe Lightroom CC on iOS can in fact import your images from the Copilot even in raw format. Woohoo. Finally a workflow that keeps my images safe by putting them in 3 places AND allows me to work directly with my raw files with no compromises and no hoops to jump through. To show you how this whole process works I've recorded this review of the LaCie Copilot BOSS:
What about the WD Wireless Passport?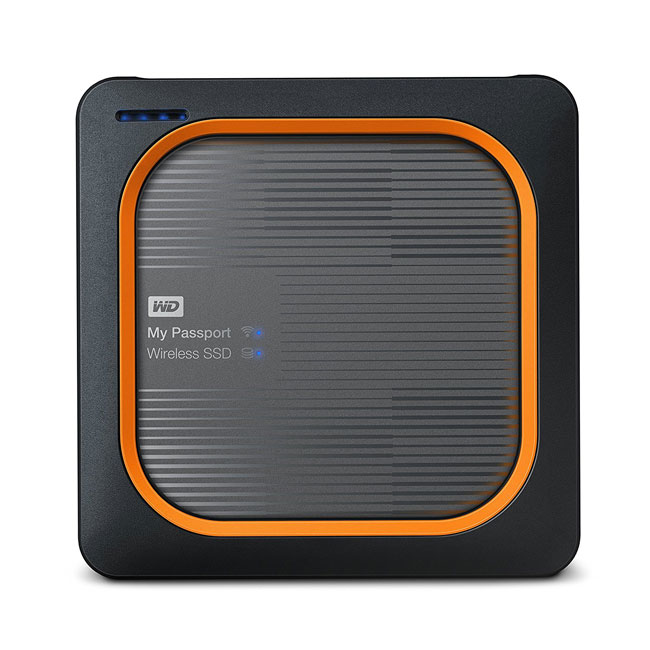 I also have the 2TB WD Wireless My Passport SSD
. This drive is the competitor to the LaCie DJI Copilot. Both are GREAT solutions and of course both have a feature or two that the other one doesn't have. The Copilot is a traditional spinning hard drive. The WD is an SSD. The Copilot connects to your mobile device via a cable. On the WD you transfer your images to your mobile device via its built-in adhoc WiFi hotspot. The Copilot will offer you smoother real-time playback of your videos. Both drives can connect to your computer via a USB cable to transfer and work on your images. Both drives support the iOS Files app. The WD seems to be able to create thumbnails of my raw files in every case where the Copilot doesn't always create a thumbnail of my raw files. However, both drives can show you your raw files when you tap on them and open them full screen in their respective apps. The WD has a bigger footprint, but is a bit thinner. Also the WD has the advantage of having an SSD drive which means that it's faster (more expensive) and going to be potentially more reliable in the future.
The Bottom Line
There's no excuse to lose images because something happened before you made it home. There's also now no reason that you can't work on your images without having to drag a computer with you. Either of these drives will get the job done and the backup and editing process is pretty much the same.
Get the LaCie DJI Copilot BOSS here
.
Get the 250GB WD My Passport Wireless here
Get the 500GB WD My Passport Wireless here
Get the 1TB WD My Passport Wireless here
Get the 2 TB WD My Passport Wireless here
.