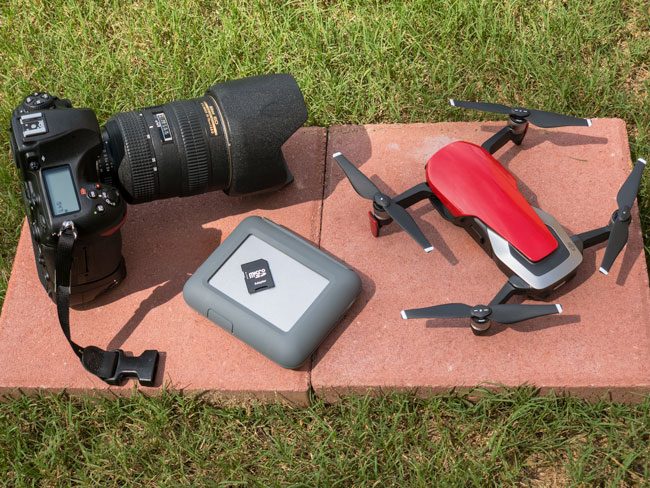 I've been carrying a laptop Mac pretty much since the category was created. Although they have become thinner, lighter and much more powerful than the early days, mobile devices are just easier to bring along. I always have my iPhone with me and in most cases I have my iPad Pro 10.5" with me. The iPad is becoming more and more useful as a potential MacBook Pro replacement. As a matter of fact I'm on a plane as I write this post on my iPad Pro.
When I do a photo shoot on location I either shoot with my Nikon D850 DSLR
or my iPhone X. When shooting with the D850 I'm usually anxious to see what I got and share a couple on social media. I rarely share an image right out of the camera. This means that I usually apply a few edits in Lightroom CC on mobile first. While there is a mobile app for Nikon that allows me to wirelessly transfer images to my iOS devices right from the camera, as it stands today it can only transfer JPEGs. This means that I would either need to shoot RAW+JPG or convert individual images into JPG and then transfer them.
There's a better, safer way
Continue reading "How to Backup and Edit Your Photos in the Field WITHOUT a Computer"