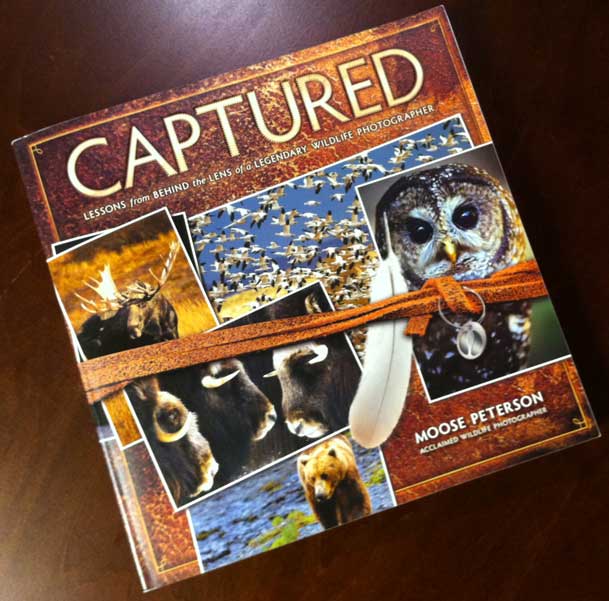 My buddy Moose Peterson sent me his latest book as a holiday gift and while I have no aspirations (or skills) of becoming a wildlife photographer Moose's work has always inspired me. Moose is not only one of the best Wildlife photographers out there, he's also a fantastic Landscape shooter. My primary interest in photography is People, however I do enjoy a good landscape shoot every now and then too. I had the honor of shooting alongside Moose in the Fall of 2009 and it was an experience I'll always remember. That's the great thing about photography in general. I can learn something from just about every good photographer even if they're shooting a subject that I'm not primarily interested in. Not only do I enjoy learning from Moose, he's a great human being and friend too.
Captured: Lessons from Behind the Lens of a Legendary Wildlife Photographer
That's a heck of a title to live up to! The good thing about the title of this book is that Moose does live up to it. He's been at this for over 30 years and has paid his dues. Rather than just keeping his knowledge and experience to himself, Moose enjoys teaching others. I've witnessed it first hand.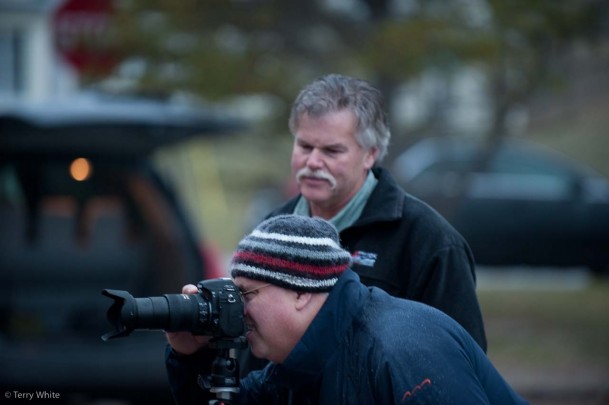 First off, this book is beautifully illustrated. I could spend a couple of hours just looking at the photography without reading a single word. If I did though, I'd be missing out on the great stories Moose tells about how he got started and more importantly how he captures the amazing shots that the does. While I definitely learn from step-by-step techniques I also learn from someone telling me their thoughts and stories that went into a particular shot and how the went on to capture it. That's what this book is all about. I can't wait to dive in deeper over the weekend and the weeks to come. This is the kind of book that I want to digest over time.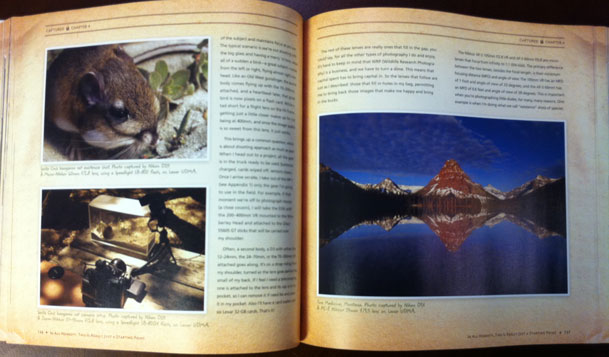 Whether you're a Wildlife photographer or not, if you're looking for some inspiration, this is your book! If there is anyone more passionate about photography, I haven't met them yet. You can get Captured: Lessons from Behind the Lens of a Legendary Wildlife Photographer on sale here for $34.64. If you want it on Kindle it's available here as well (please enjoy this book in color or you will be missing out!)
P.S. Moose if you're reading this (you are aren't you?), yes you always tempt me with big glass 🙂