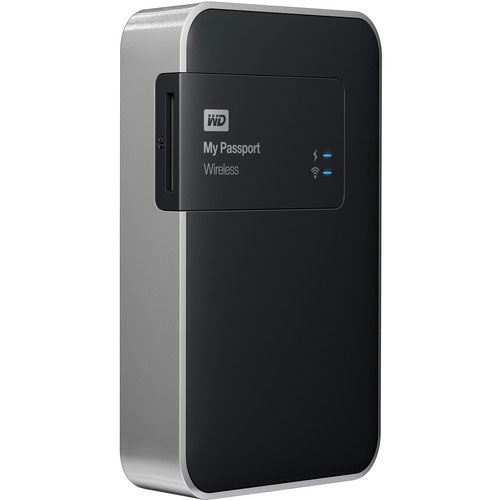 I come across a lot of really cool gadgets all year long. Some are cool just from a technology perspective and others are cool because they're really really useful. However, when I look back at 2014 there is one gadget that really stands out as cool technology AND really useful. External hard drives are a dime a dozen and pretty much a commodity these days. The cost of storage has really dropped. The capacities have gone up. So what would make an external portable hard drive so special that it's my pick for Gadget of the Year 2014?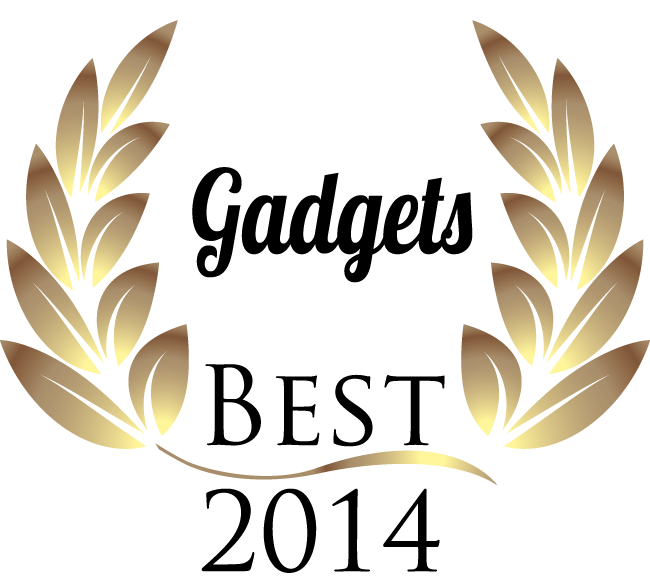 This one has so many uses that I sometimes lose track. The WD 1TB MyPassport Wireless hard drive is a portable hard drive that has built-in WiFi connectivity. This means that not only can you connect to it via USB 3.0, but you can also connect to it from any computer or mobile device even if there is no WiFi hotspot nearby.
Use it wirelessly from your computer(s)
Once the drive has been configured all you have to do is turn the drive on and it can either create its own adhoc wireless network or join an existing one. In either case you can see the drive as a "network volume" directly from your desktop/laptop OS without any special software. You can copy files to it or from it. Up to 8 devices can connect to the WD MyPassport Wireless at one time.
Use it from your iPad, iPhone or Android mobile devices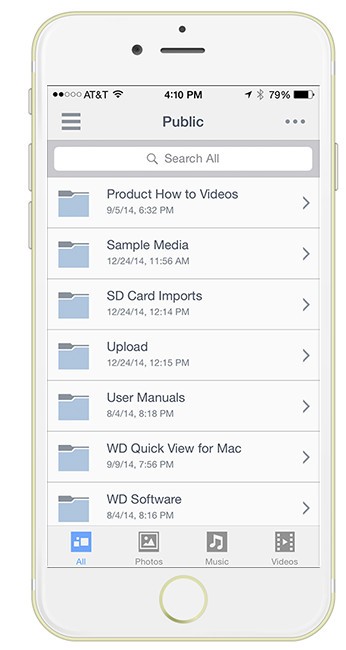 Download the WD My Cloud app for your mobile platform (iOS or Android). Join the network that the drive creates or see it on your existing network. Now you have 1TB of extra storage to use on your mobile devices. Want to take a bunch of movies with you on a trip and stream them to your iPad? No problem. Just load up the drive before you leave your home/office and view any compatible videos on the drive. Yes it also works for music and pictures too. No need to copy this media to your mobile device because you can just stream it. Wondering what you'll do for power on say a plane? No problem the drive has a built-in rechargeable battery so stream away… The iOS App even has AirPlay built-in so that you can stream from the drive and play to an Apple TV or speaker system.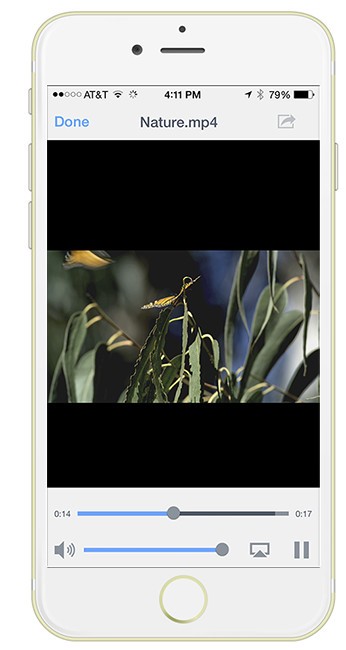 The Killer Feature: A Built-In SD Card Reader with Auto Import

While the above features alone make this a pretty cool device, there is one feature that takes it over the top. I get this question all the time: "I'm going on vacation and I don't want to take my laptop. Is there a device that allows me to backup my photos while I'm out of town?" Until now the options were few and expensive. By putting an SD card reader on this drive it just got a whole lot easier to backup those precious memories on the go. You can either manually import the pictures via the web interface or the App or you can configure the drive to do an "auto import" each time you stick a memory card in. It will copy the entire card (yes even the RAW files and movies) to the hard drive. The drive doesn't have a display. However, there's nothing stopping you from viewing your shots on your nice big iPad display or your phablet – WIRELESSLY!
The Bottom Line
This gadget has uses for everyone that I know. If you're just a regular user needing more storage on the go, you've got it. If you're a photographer this becomes an indispensable tool in your mobile workflow. Western Digital thought of everything on this one. It does everything I would expect it to do as if I had designed it myself.
You can get the WD 1TB MyPassport Wireless drive here.
Better yet, you can get the WD 2TB MyPassport Wireless drive here. <-it's a better deal!