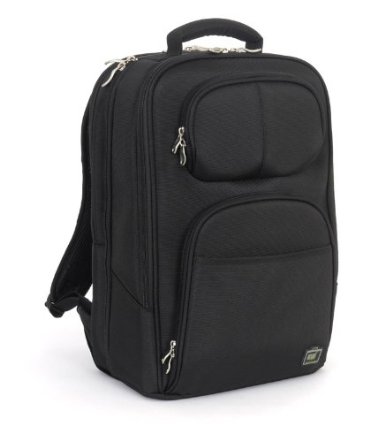 I've now come full circle with my laptop bag of choice. I'm a fan of the Skooba line of TSA friendly bags and I've reviewed them here before starting with the rollar bag. Although I liked the rollar bag for the sheer amount of stuff that I could carry in it, it started becoming a problem making it fit under the seat in front of me on planes equipped with in-seat entertainment systems. I switched to the shoulder bag version (which I still use when traveling with my MacBook Air), but found I didn't like the weight on the one shoulder constantly. I gave up and went with their Backpack. Like most backpacks the weight is distributed. I get to carry a good amount of gear still including my 15″ MacBook Pro, accessories in my ThinkTank 30 Cable Management Bag, my iPad and Wacom Intuos 5 Small Tablet. I can even fit my Nikon D7000 and 28-300mm Lens in there too. Best of all I almost never have to remove my laptop from the bag due to the nice TSA friendly design.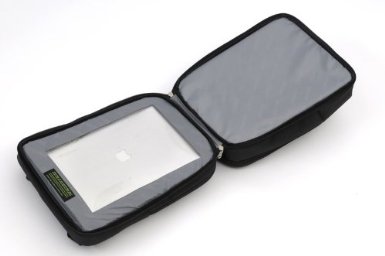 I still clip this monster to my rolling suitcase whenever I can, but if I have to carry it, it's not bad either.
You can get the Skooba Checkthrough TSA Friendly Backpack here
You can also see what I carry in my laptop bag here.