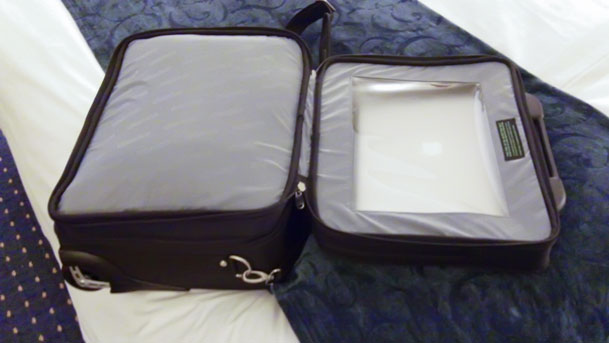 I do a fair amount of Travel for work. I hit Delta's Diamond Elite status by the end of June this year. I typically travel with two carry ons. One is standard Swiss Gear 20" rollerbag (that happens to have a laptop compartment) and the other is my favorite laptop bag of all time. It's the Skooba TSA Friendly Check-through rollerbag.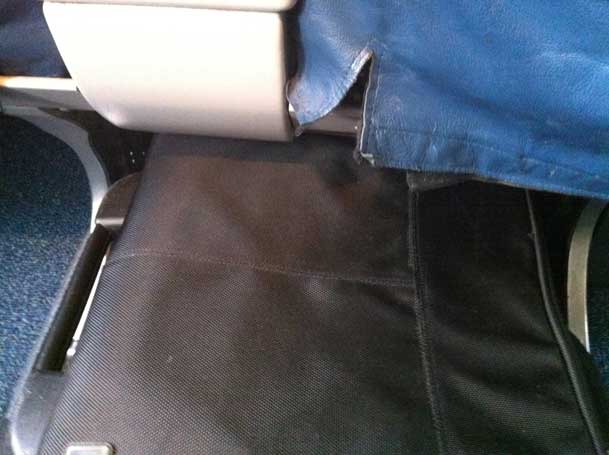 While this combination has worked great for me and my travels all over the world, it looks like I'm going to have to give up my Skooba rollerbag for now. The bag is great. The problem is having less space under the seat in front of me these days. Delta Airlines (I live in a hub city) has given us a mixed blessing. On the one hand I applaud them and THANK Delta for the swift move to outfitting the vast majority of their domestic fleet with Gogo inflight Wi-Fi. I use it all the time when I fly domestically and now I pretty much expect to see it when I board my flight. While this is great, Delta has also been busy upgrading their fleet with an in-flight entertainment system. This upgrade hasn't been getting much press and even Delta seems to be pretty quiet about it.
The new system gives each passenger an LCD on the seatback in front of them and access to movies, TV shows, satellite TV, music, games, etc. AWESOME! Great, what's the downside? The downside to this upgrade is that the electronics for this system at each seat is being housed under the seat itself, significantly reducing the storage space under the seat for carryons. With my last few flights I've had to resort to putting both of my bags in the overhead bin because my laptop bag simply just won't fit under the seat anymore. So far I haven't been yelled at. However, I want to be fair to my fellow passengers and put my second bag under the seat as everyone should. Unfortunately for me this means going with a smaller bag.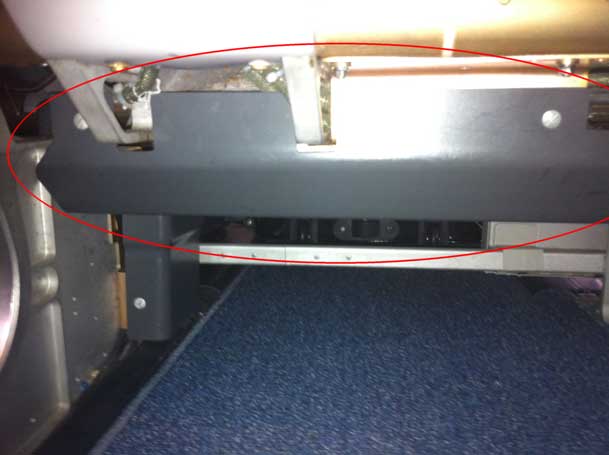 Time for a NEW Skooba TSA Friendly Bag!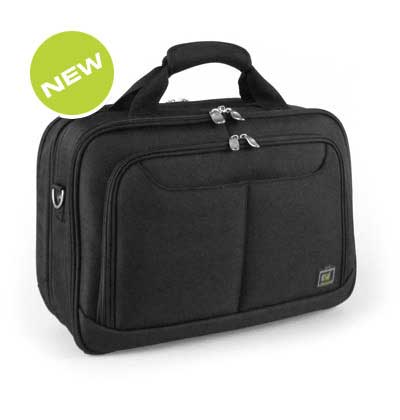 Luckily Skooba does make a smaller TSA Friendly Laptop case. I swore I would never carry a shoulder bag again. I still don't want to and the good news is this bag is designed to slip over the handle of your rollerbag. You can still carry it with the supplied shoulder strap or the built-in handle. Although this bag is about half as thick as the Skooba rollerbag, I should still be able to carry my usual amount of gear give or take a DSLR body/lens.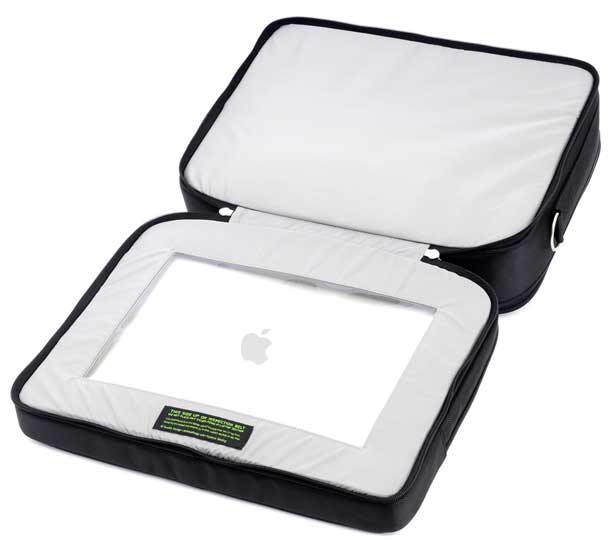 The beauty of these bags is NOT having to take your laptop out when going through a TSA checkpoint. I could never go back now after zipping right through for a year!
You can get the Skooba Checkthrough Executive Brief Small (for 15/16" or smaller laptops) here on sale for under $100 or
You can get the Skooba Checkthrough Executive Brief Large (for 17" laptops) here on sale for for about $105.
You should also check out the ThinkTank 50 Cable Management Bag for all that little stuff that causes you to get a "bag check" by TSA.