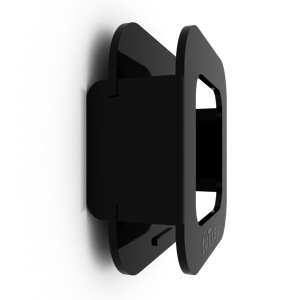 One of the things I've always envisioned doing in my photography studio is using flat panel LCD/LEDs to display my photography in addition to prints on the walls. Now that I've moved to bigger digs I've installed a few flat panels and they are driven by Apple TVs. I contemplated whether or not if I would mount the flat panels on the walls or use stands. My interior designer said "mounting on the wall is more sexy." How could I argue with that? He was right! Of course mounting a flat panel HDTV on the wall these days isn't really that hard. What makes this more challenging is figuring out what to do with any equipment that you plan to connect to it. Certainly one option would be to run long enough cables and store the equipment in a closet. However, in my setup this wasn't feasible. Since I only planed to connect an Apple TV to each panel at this point, I needed a solution to either mount it or hide it. Since the Apple TV 2 is so small you could actually hide it behind the flat panel. The only problem with this is potentially losing a great deal of range with the IR based Apple TV remote control.
H-Squared comes through again!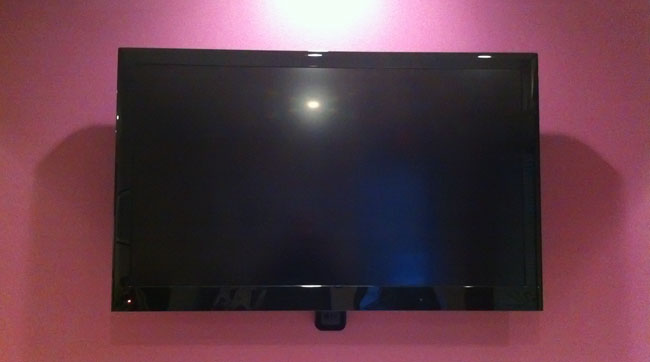 These guys are awesome. They have a variety of different products to mount your Apple gear on the wall/ceiling. I started using their products years ago to mount my AirPort Extreme base stations and Mac mini. I remembered seeing one of their new products, the tvTray while attending Macworld Expo this past winter. I visited their website for a second look and within about 2 seconds I knew that this was exactly what I was looking for.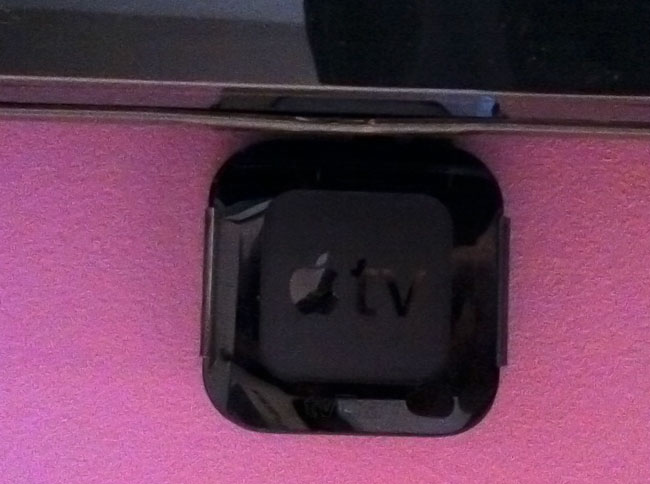 Mounting an HDTV on the wall is sexy. Seeing the cables is not! I wanted a solution that would also make the cables disappear. I decided to mount the tvTray right underneath the HDTV so that the cables would run up behind the TV and out of sight. It worked beautifully!
Check out the tvTray here at H-Squared.