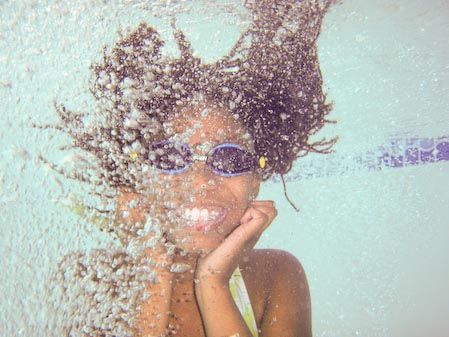 I bought the Olympus Stylus 720SW last November while on a Caribbean cruise. I blew just about every chance I had since then to grab some shots underwater. My last great opportunity was in Australia at the Great Barrier Reef and just as I was leaving my hotel room headed to the reef for the day, I picked up the 720SW only realize that the battery was dead and I didn't bring the charger! Arrrrrrggggggh!
So I decided to give it a spin this past weekend in the pool. Sure it's not as exotic as Australia, but it is water! This camera is waterproof up to 10′ without the need for a special housing. I love the fact that it has built in scene modes just about for every situation (25 in all) including Underwater Snapshot, Under Water Wide 1, Under Water Wide 2 and Under Water Macro.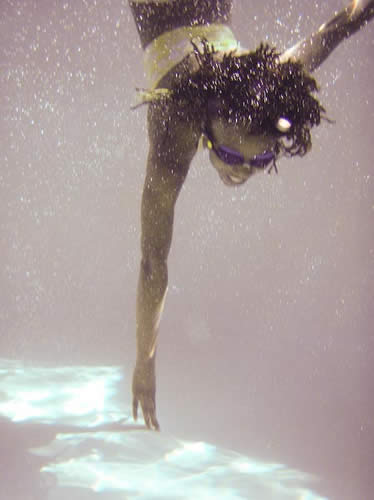 For a point and shoot camera it does an adequate job. In the scene modes for underwater, I did notice a little more noise than I like, but for an underwater camera that costs less than some housings out there, it ain' t bad. However, my single biggest complaint remains with this camera and that is Olympus chose to use the xD card format as opposed to the much more popular SD card format. All my other cameras use either SD or Compact Flash. I really don't need another format such as xD or Memory Stick.