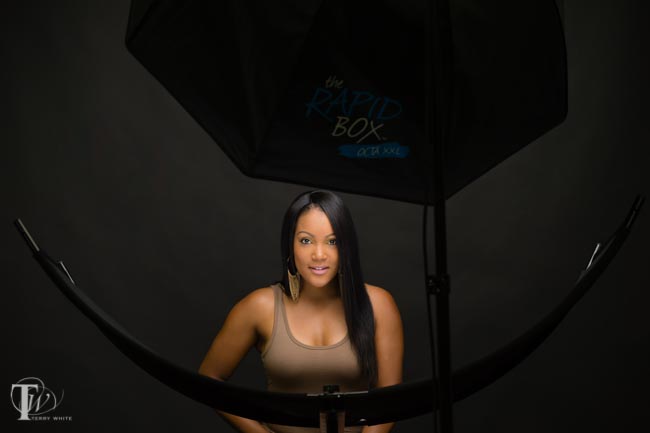 Anyone that knows me knows that I love beautiful light when it comes to photography. Therefore I use quite a few light modifiers. When it comes to interesting catchlights I had been using a Triflector. While the Triflector does create an interesting light pattern as well as providing good reflection backup up to a subject's chin, neck and chest, it's a broken pattern. This is due to the fact that it uses 3 reflectors, hence the name Triflector. Westcott has started shipping the long awaited Eyelighter. As you can see from the photo above the Eyelighter is one big continuous reflector that has a nice crescent shape. This creates not only a nice reflection of light under the chin, but it also creates great crescent shaped catchlights under the eyes.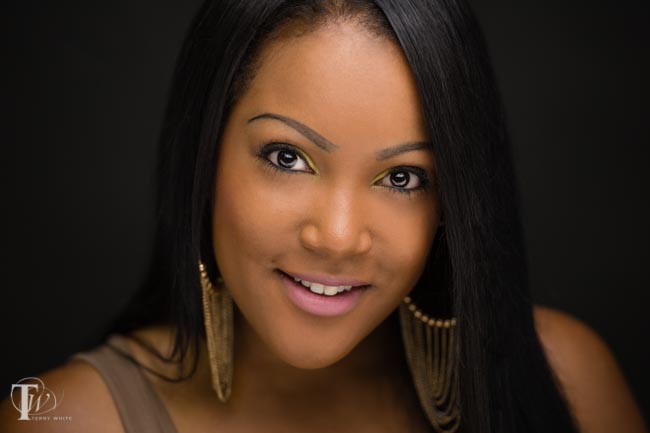 This is why Westcott called it the "Eyelighter" and I LOVE IT. When I first saw it in person at Photoshop World it didn't seem that large. Even when I received the box the box appeared to be pretty compact. However, once I got it setup I was quite pleased by the size. It provides a very nice soft reflection under the subject. In the photo above I used the one light, a Westcott Skylux continuous LED light with a large Rapidbox Octa XXL softbox.
The Bottom Line
No single light modifier works for every situation. However, since I do a lot of portraits and beauty work, I'll be using the Eyelighter more than most of my other modifiers. The results exceeded my expectations. You can order the Eyelighter here.