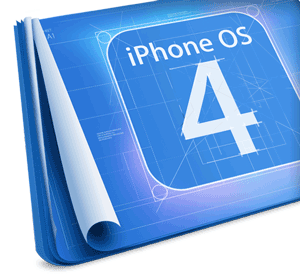 Although I know it's iPad 2 day (more on that to come), let's not forget that Apple released iOS 4.3 this week for iPhone, iPad and iPod touch. One of the most compelling features for iPhone users is the Personal Hotspot feature (finally!). However, use of this feature on AT&T comes at high price. I'm not talking about the monthly charge as much as I am the fact that original iPhone users have to make a choice if they are thinking about using it. Prior to the iPhone 4 iPhone users on AT&T have enjoyed unlimited 3G data for a single monthly charge. AT&T grandfathered this plan for people upgrading to the iPhone 4. In June 2010 AT&T discontinued the unlimited data plans for NEW iPhone/Smartphone customers. While the new plans offer a lower monthly charge for less data, the highest plan is capped at 2GBs/month. If you go over, you pay!
Unlimited Data or Personal Hotspot?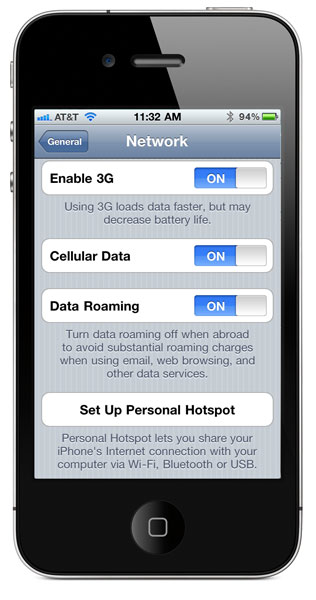 In order to take advantage of the new Personal Hotspot feature that allows you to connect your Laptop, WiFi iPad or other WiFi devices to your iPhone wirelessly to share your iPhone's 3G data connection, you have to switch to the newer Data Pro plan ($25/month for 2GB of data) AND you have to ADD a tethering plan ($20/month) for a total of $45/month. What sucks the most about this is that the extra $20/month doesn't get you any more data! It's a "just because we can" charge. CORRECTION: The New DataPro tethering plan gives your 4GB total per month. Of course if you use the Personal Hotspot feature you'll likely hit that 4GBs faster and then have to start paying for additional data. On the plus side you can choose to turn this feature on or off on your account as needed. If you know you're going on a trip and want to use it, you can turn it on and then turn it off for the following month. Either way, you still have to give up your Unlimited Data Plan to use it.
Choices
Your choice of course is to not switch. Besides that option, you can weigh the cost of a data card or the MiFi if you're going to be a heavy user. Lastly since Jailbreaking your iPhone is legal, you could use a Jailbroken App that allows you to turn your iPhone into a personal hotspot without switching plans (you may be violating AT&T's rules by doing this and I'm not telling you to do so. You would be doing this AT YOUR OWN RISK and risk to your Apple Warranty). Verizon is already rumored to be dropping their iPhone unlimited plans soon too!
For now and as long as it's allowed I'll be sticking with my Unlimited Plan!
AT&T and Verizon you really need to rethink "data".