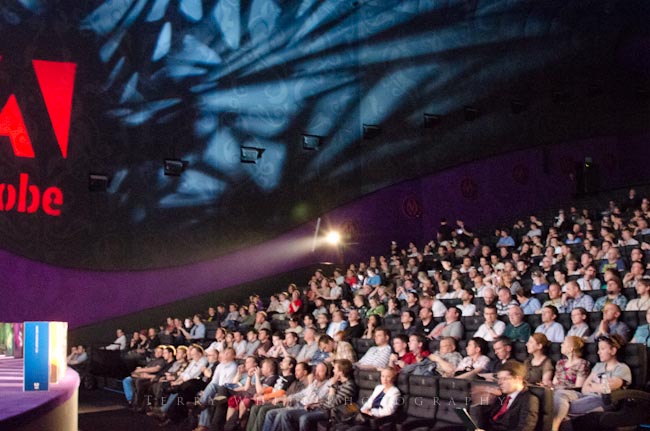 I just had to take a moment and thank the crowd in Warsaw that came out in full force for the Adobe CS5 Evolution Tour! We had an over capacity crowd of 800+ people with many sitting in the aisles. While it was unfortunate that Jason Levine and Greg Rewis couldn't make it due to flight delays and missed connections, Michael O'Neil from the UK and Paul Trani did a good job picking up the slack for the Video and Web presentations.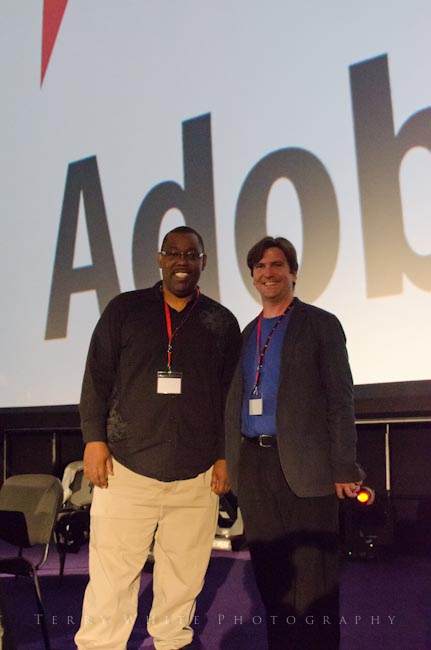 Me and Michael (or Michael and I)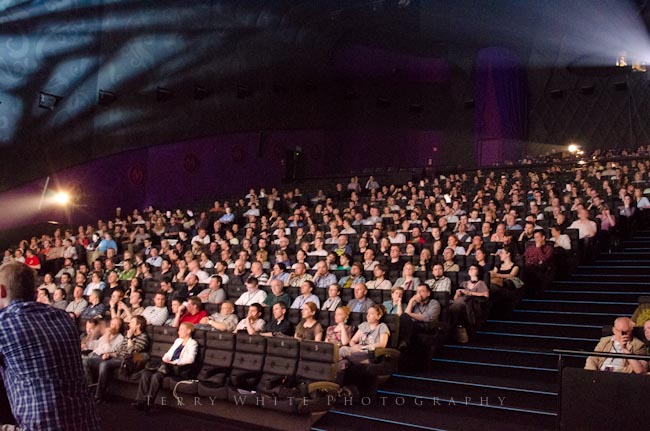 Glad I brought enough door prizes for everyone. However, I forgot to tell them to look under their chairs.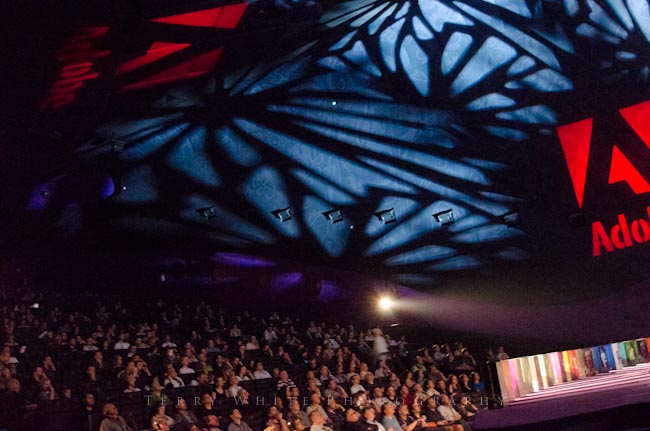 A view from the other side of the stage. Impressive, I know!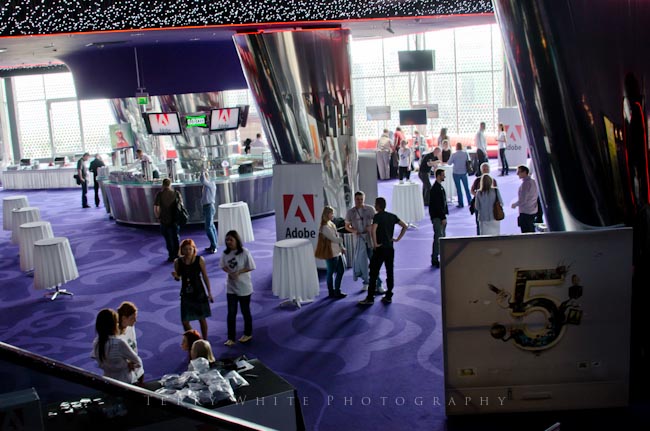 They've headed back in to watch Paul do HTML5, Flash and Mobile App development. Now I can grab some lunch!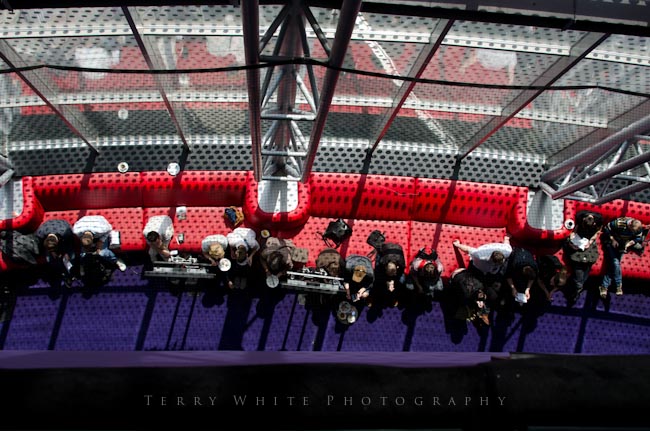 Yes, I was watching you eat from above.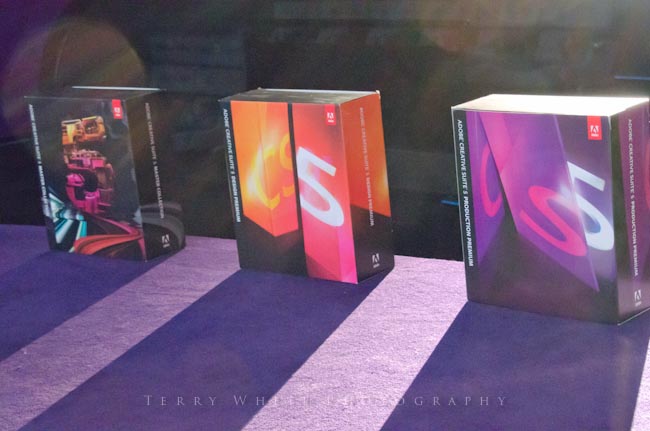 CS5 Boxes holding the crowd back from rushing the stage.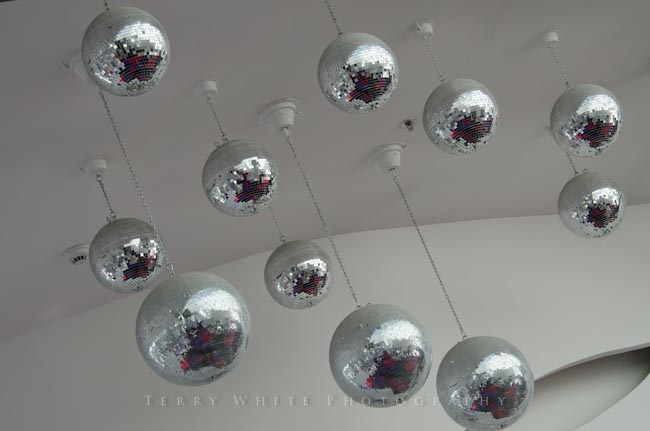 It's not every day that you get to photograph 11 disco balls in such close formation.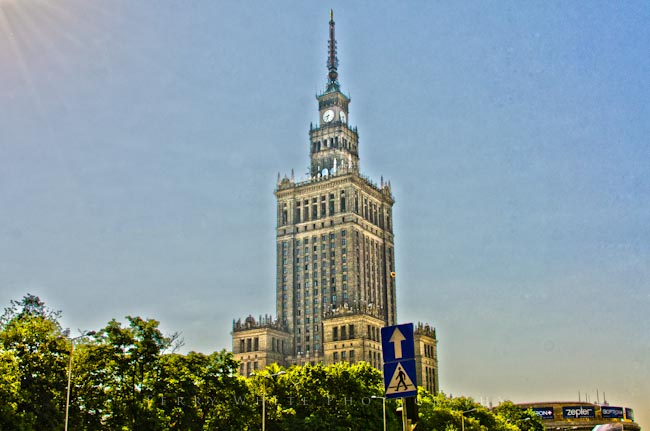 Obligatory bad HDR shot taken through the car window on the way to the event. Trust me. The original shot was even worse!