Like many of you, I upgraded my iPhone 3GS to iOS 4 yesterday. I'm traveling in France and the upgrade went great. No glitches or problems reactivating. I was also very happy that it didn't wipe the phone and make me restore all my content (especially since I sync media from an iMac at home). I'm very happy (almost giddy) with the folder management for Apps and the unified inbox for Mail (one of my pet peeves since day one!). Although I've been trying to keep up on the new features as best I could while traveling, there were a few pleasant surprises that I hadn't seen listed anywhere.
1 Notes Syncing Over the Air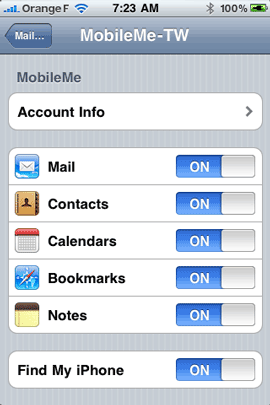 It's about freaking time! I never understood why you could sync Contacts, Calendars, etc. via MobileMe, but not Notes to the iPhone (3.x) over the air. Well it's here now and you can do it with MobileMe or ANY IMAP based email service! Woohoo! Finally!
2 Calendars On/Off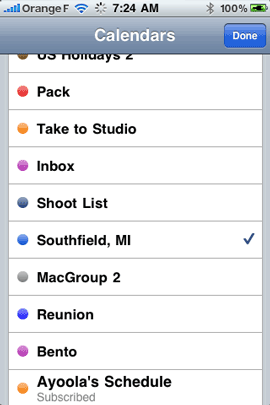 One of the things that surprised me about the iPad's calendar made it's way into iOS 4 for the iPhone and that's the ability to turn calendar displays on/off individually. I cheered! In previous iPhone OS 3.x you could either look at an individual calendar or ALL calendars. I have lots of calendars on my iPhone, but don't need to see them ALL all the time. It's great having a unified calendar view of just the calendars I want to see. However, performance definitely took a hit here. It's sloooooooooooooooooooooow scrolling my calendar in List view for some reason (even though I've now turned most calendars off).
3 iTunes Playlist Creation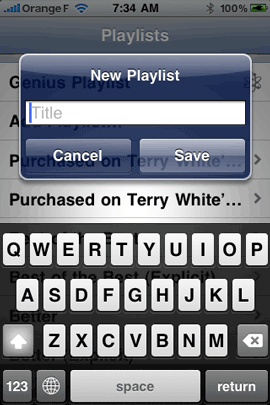 A nice touch that I didn't see coming. You can now create a Real Playlist complete with a name on the fly and add any of your songs to it right on the iPhone itself. It will sync back to iTunes on your next sync.
4 Bluetooth Keyboard Support
I'm not big on having a keyboard that's bigger than the device I'm entering info into. If I want to enter that much info I'll just use my computer. However, I can certainly see using a bluetooth keyboard if it's handy to input info. Hopefully we'll see some collapsable, more travel friendly 3rd party ones coming out soon.
5 Sending Email Attachements to 3rd Party Apps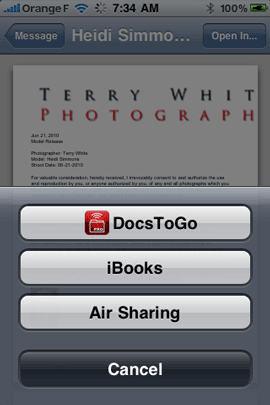 Like the iPad, you can now send email attachments to 3rd party Apps directly from Mail. I still wish the iOS had a real file system that was exposed to the user, however this is nice for now. If you get an email attachment and you have an App that handles it better, you can now direct that attachment directly to that App.
Apple Giveth, Apple Taketh Away
Apple actually didn't include some things for the iPhone 3G that leaves me scratching my head. We knew multitasking wouldn't make it because they felt the hardware wasn't up to the task. However, you also can't use the different Homescreen Wallpapers and there is no bluetooth keyboard support. I can't see how Wallpapers would be much of a performance drain, but oh well. Update! Apple is apparently saying the 3G didn't get custom homescreen wallpapers because of performance. The biggest thing Apple took away in iOS 4 that affects everyone is the ability to copy an unlimited number of photos to paste into an email. Apple limited the number of images you could select as attachments in iPhone 3.x. However, the workaround was to use copy and paste instead with no limit. Now that workaround is gone. Now you can "Share" up to 9 and only "Copy" 5!!!!
Lastly, now that double tapping the Home button takes you to the multitasking feature, what's the quick way to get to your Phone Favorites? I haven't found a shortcut to them and the double tap thing was my suggestion back in iPhone 2 (well actually it was HOLD the home button) 🙂
Otherwise, this is a great update for me so far. For a more in-depth look at iOS 4, head over here.
For an ongoing look at iPhone, iPad and iPod touch App News and Reviews, head over here.