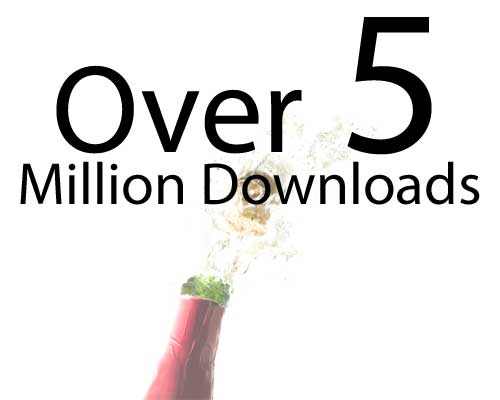 I have to take this opportunity to thank all of my listeners/watchers. My Adobe Creative Suite Video Podcast has reached over 5 Million Unique Downloads! I'm close to my 200th episode and the response has been phenomenal. Last year I made the iTunes Peoples Choice list and this year has been just fantastic.
So thanks for tuning in and taking to the time to watch my content and provide such great feedback!
If you haven't checked it out, go do so now. It's free and you can subscribe right in iTunes.