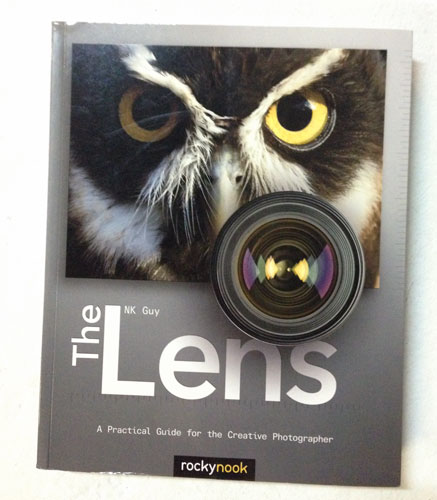 I've seen and read many books on digital photography. I've learned a lot about lighting, posing, setups, etc., but the one thing that I hadn't seen before was a book that was all about lenses. "The Lens: A Practical Guide for the Creative Photographer" goes into great detail to answer the question "which lens should I buy?" Although I'm pretty set on the lenses I want/use on a day to day basis, that doesn't mean that I always know which lens is the best to use for every situation. I go through trial and error sometimes. This book rocks when it comes to giving examples on not only which lenses to use in certain situations that may be obvious to some of the pros out there, but it gives examples of uses for lenses that you may not have thought about. I'm also guilty of using the same lenses for the same stuff that worked last time. This book gives me a refreshing look at what's possible with the glass that I've invested in.
Whether you're a pro photographer or you're about to buy your first good lens, I recommend you take a look at "The Lens" by NK Guy. It's available in print as well as Kindle format, which means that even though I enjoy the printed version I'll be adding the Kindle version to my iPad to always have with me.
You can get it here.