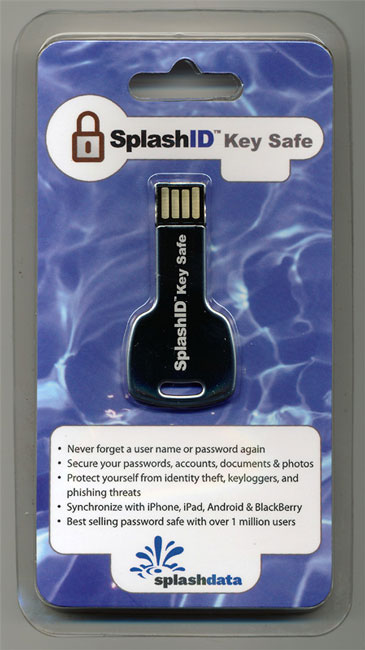 Lately I've become a bit of a password security freak. I've been proactively changing passwords and PINs to be more secure and to make sure that I'm not using the same password in multiple places. My goto App for managing all my passwords is 1Password. I love this Application on both Mac OS and iOS. Recently I became aware of SplashID Key Safe. SplashID Key Safe is a hardware based 4GB thumb drive that offers an "unbreakable" AES and 256-bit Blowfish encryption, which provides proven protection for safe password management. The Key Safe is both Mac and Windows compatible.
Set it up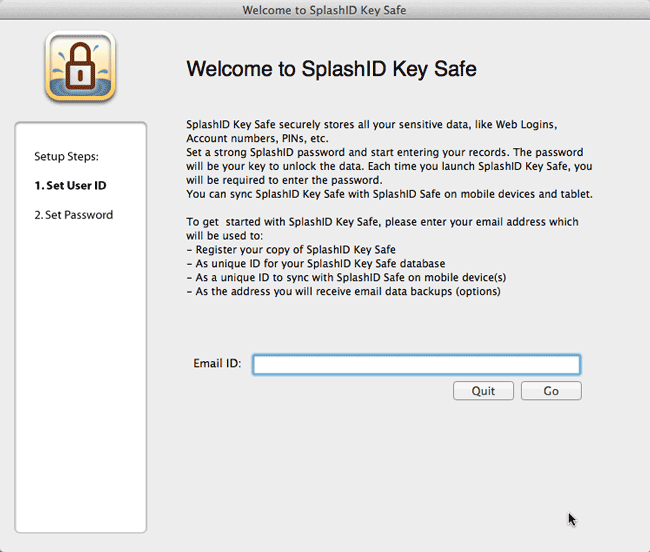 Once you plug it into your computer you run the appropriate setup app for your platform. You then create a secure password so that you can access your data going forward. It even offers an optional cool Pattern based password where you use your mouse to draw a pattern that you've created to connect the dots and unlock the key. This definitely beats having to remember a long complicated password and keying it in each time. Once you've set up your credentials you can then begin the process of entering all your sensitive data. Enter it all. Anything from website logins to credit card numbers and bank accounts to software serial numbers to frequent flyer info. Since it is a thumb drive you can also securely attach files to any record from your computer.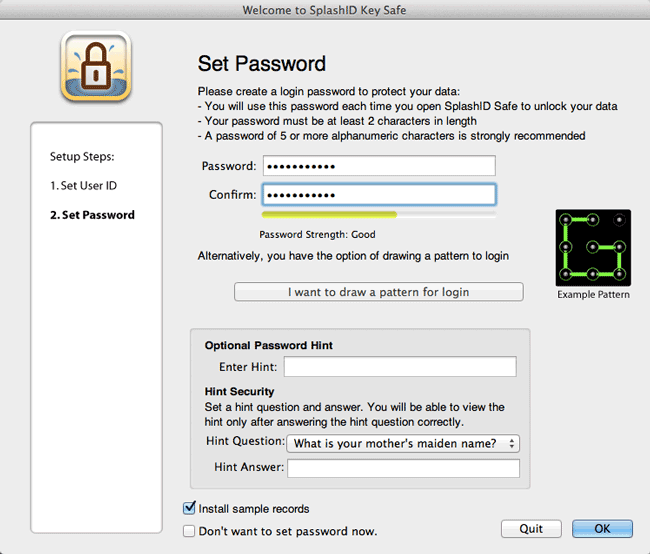 Regular Use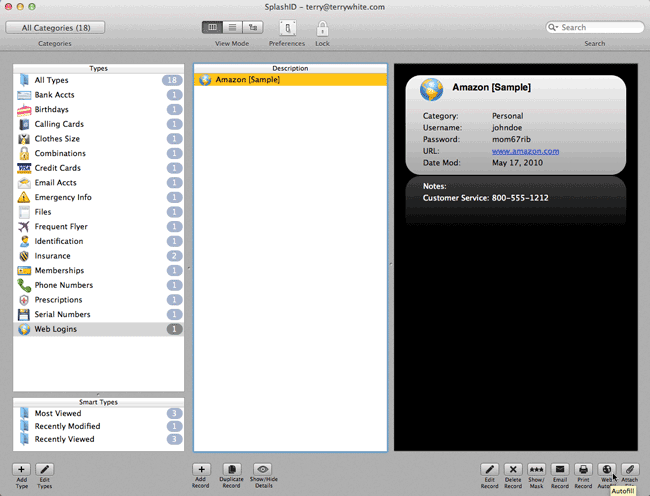 Once you've got it all setup you can plug it into to any Mac or Windows PC and bring up your passwords and files. If you want to log onto a secure website using a saved password you can bring up that Web login and go right to the URL. From there you can copy and paste in the user name and password when prompted. You can also use the built-in Autofill feature so that it fills in this info for you. As a 1Password user the 1st thing I looked for was a way to import my 1Password data in and low and behold there's a 1Password Import right in the File Menu.
Sync with your Mobile Device
Spashdata also makes mobile versions of their App for iOS, Android, Blackberry, Windows Mobile and WebOS. That pretty much covers every major mobile device being sold today. I downloaded the iOS Version. See my review here.
The Bottom Line
If you're looking for a hardware solution to manage your passwords and take them with you where ever you go this is it. If you're already a 1Password user then there probably isn't a big reason to switch other than having the ability to carry your passwords and files on a 4GB thumb drive. Either way, you need to think more about securing your personal information in these times of hackers and identity thieves. You can get the SplashID Key Safe for $29.95 here from their site.