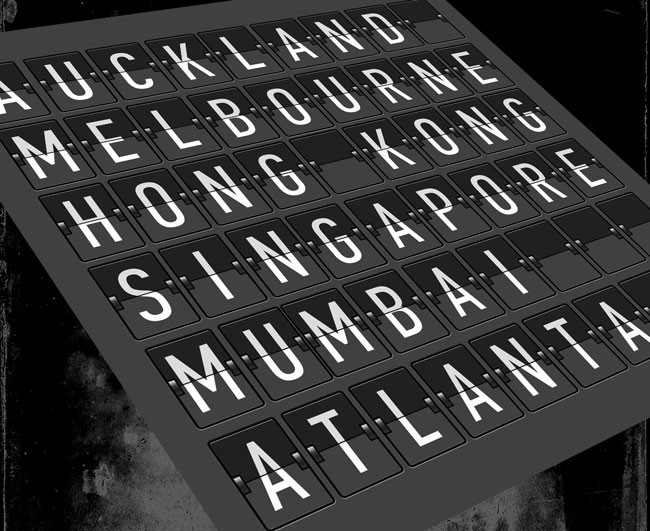 Having just returned from 3 weeks in the Asia Pacific region and a week in Europe a month ago I definitely have some new tips for travelers and those that travel with electronic gear or camera gear. The first thing that most travelers with tech will be concerned about is charging your devices in route and charging them once you get to your destination.
Charging in the air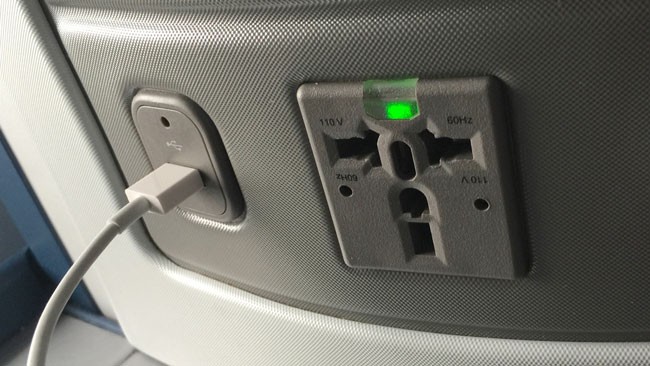 More and more long haul flights are providing USB power at every seat. If you're in an Economy Plus seat you may even have a regular AC outlet as well which would be great for charging a laptop or tablet. It goes without saying that Business Class/First Class seats almost always have both regular AC power and USB power ports at every seat. Before you get too happy about the USB power port be aware that it is more than likely a 5v port and therefore may not charge a tablet (ie. iPad).
What if you don't have power at your seat?
If you are on an older aircraft or crappy airline then chances are you're not going to have power at your seat. This is where you'll probably rely on bringing a backup battery. There are dozens and dozens of different backup battery models out there. I have recently standardized on Anker products for my charging needs. Their products are quality built and reasonably priced. I have a couple of their models.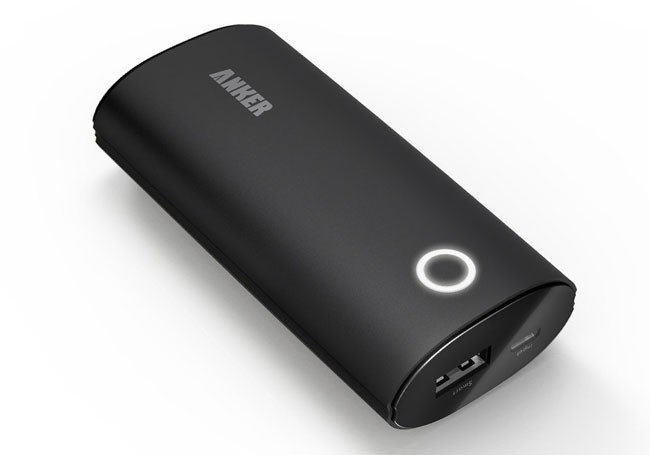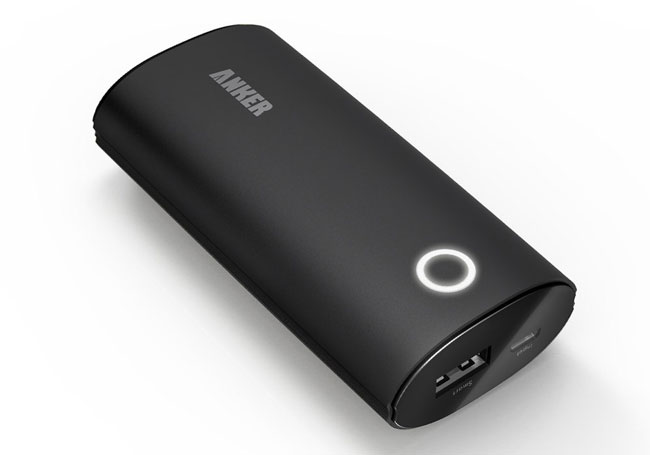 The one I now carry on my person is the Anker 2nd Generation Astro 6400 mAh portable charger. This one can charge my iPhone 6 Plus almost two times on a single charge. I love how it has round edges and no external buttons. This makes it great for a pocket without having to worry about accidentally turning it on.
You can get it here.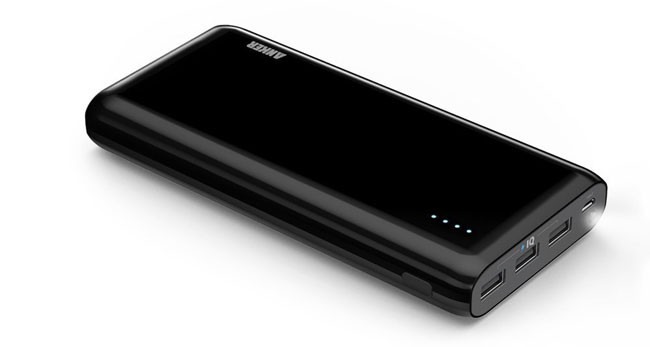 The one that I carry in my bag is the Anker Astro E7. This is the mother of all backup batteries for your mobile devices. It has a whopping 25600 mAh battery capacity with 3 ports 4A. It can charge an iPhone 6 Plus or Galaxy S6 over 6 times. An iPad twice. This means that I can use this battery for several days before needing to charge it.
You can get it here.
Inflight WiFi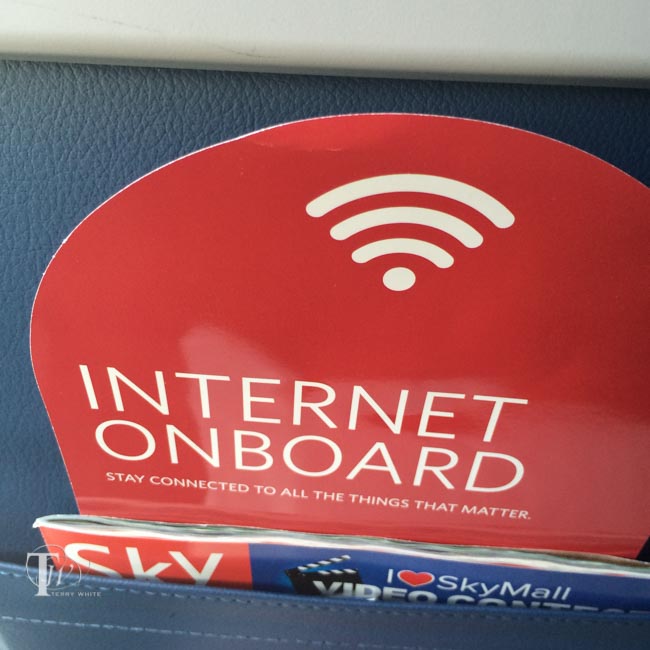 It's 2015 and while Delta has the largest WiFi equipped fleet it's still pretty rare to find a long haul (over the ocean) flight with WiFi. As a matter of fact I was coming back from Amsterdam earlier this year on a Delta 747 and I was shocked to see that I had access to GoGo Inflight WiFi for the entire 10 hour trip! Unfortunately this is more of an exception than a rule. Delta is ahead with half of their long haul flights equipped with fast (much faster than domestic 3G speeds) satellite WiFi. When it comes to other airlines like Qantas, Air New Zealand, AirFrance, Singapore Airlines, etc. WiFi isn't something that they are aggressively adding. In fact when I had a Twitter exchange with Qantas they said they did a trial 3 years ago and there wasn't much interest. Keep in mind that it was 3 years ago and they were charging by the kilobyte. I would imagine that there wasn't much interest at that time with something that was likely way overpriced. No one wants to pay by the kilobyte/megabyte. GoGo has the right approach in charging a flat fee for an hour or the entire flight.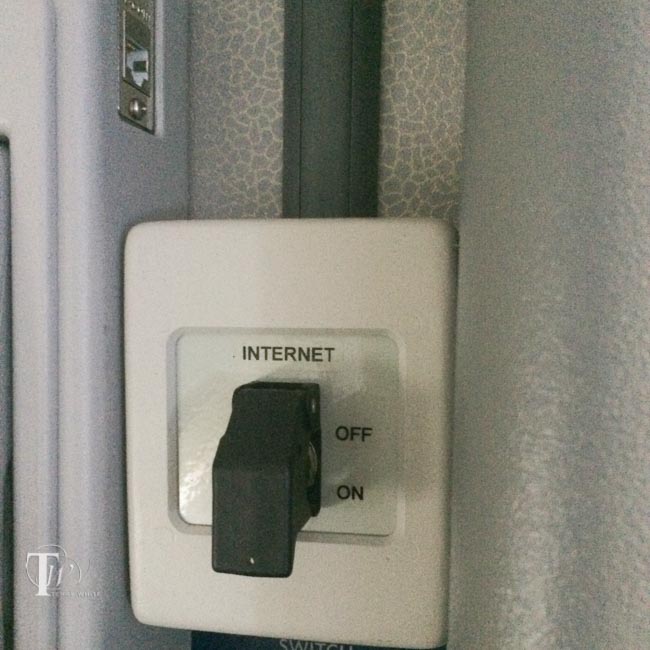 I was way more productive with 10 hours of WiFi than my last flight coming home, a combined 18 hours of flight time without WiFi. If you're expecting to get work done on a long flight be sure you're doing things that don't require an internet connection. With that said I can also settle the online debate of watching an iTunes rented movie with no internet connection in the air. If you rent AND download an iTunes rental on an iOS device BEFORE you board the flight. You CAN start and watch the movie WITHOUT an internet connection in the air. This wasn't the case when iTunes rentals first hit the scene. They required a brief connection to the internet when you hit the play button to authorize the movie. Thankfully that wasn't the case with the movie I watched on my iPad. While you can certainly watch/listen to entertainment, things like social media are out of the question without a connection.
International Power
Once you land and get to your hotel or place you're staying at you're probably going to want to plug stuff in and charge. Luckily most if not all modern day electronics have power supplies that handle the higher voltage of international outlets (220-240v). The main issue will be adapting the plug to the wall outlet. I used to be a fan of universal adapters that allowed one adapter to plug into multiple kinds of outlets. This used to be my favorite: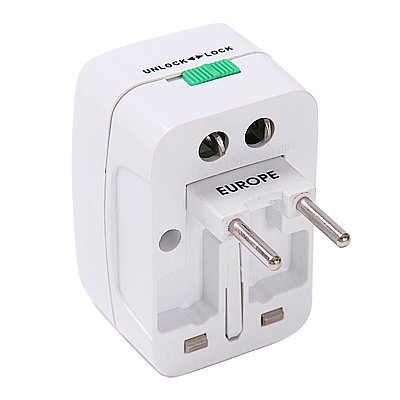 However, I've been frustrated in some cases with older outlets. These large universal adapters often are simply too heavy and fall out of older, looser wall sockets. On my last trip I used specific adapters for each country. In most cases you will only need three of these: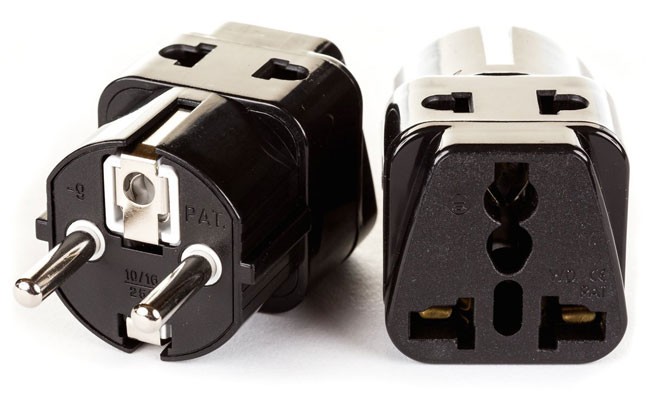 What I like out these single adapters is that they are much more reliable in just about any situation (older wall socket, power strips, etc.) and the newer design allows you to plug in two things.
I used these for Paris, Amsterdam and Italy
I used these for New Zealand and Australia
I used these for Hong Kong and Singapore (also UK)
They were cheap enough to buy 3 of each model so that I can have one of each in my computer bag and the others in my hotel room.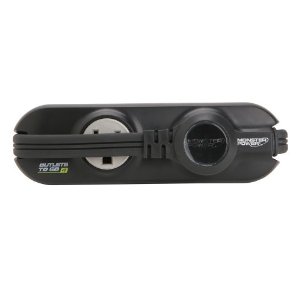 I also travel with this portable power strip so that I can use one socket in the hotel (sometimes there's only one) and plug in multiple devices.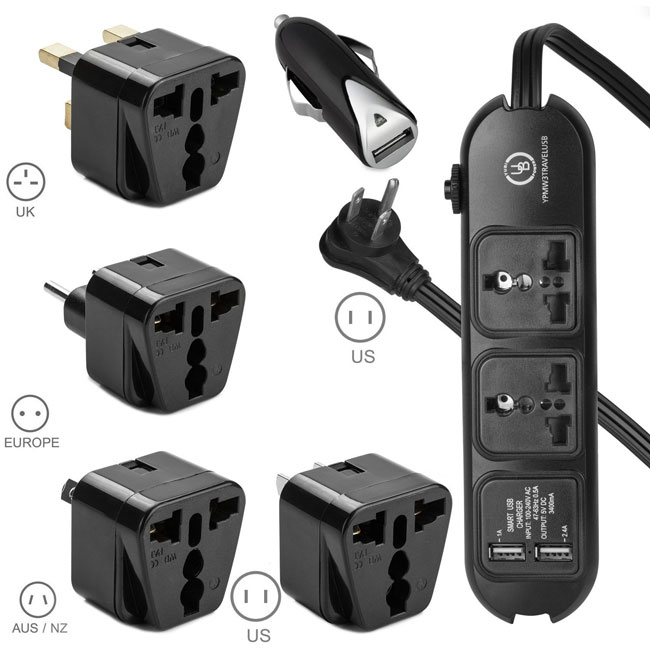 Although I haven't tired this one, it looks like a killer strip with usb ports and adapters included!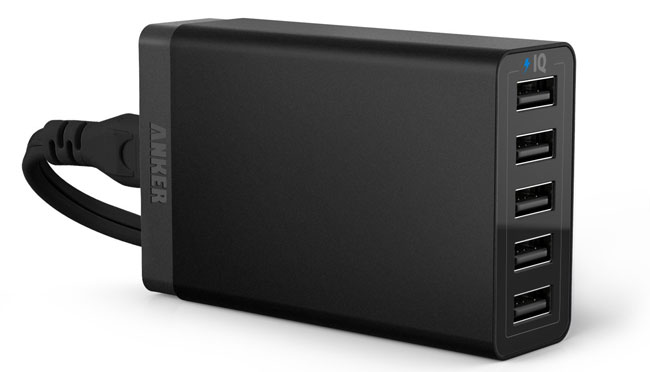 Hands down this is the BEST multiple port/device USB charger. I keep one of these in my suitcase. Once I get to my room I can plug it in and simultaneously charge/power just about everything I travel with. The newer 60w 6 port model rocks! When it came to charging my Apple Watch I brought my extra charging cable and my favorite Apple Watch Stand.
Getting Around Once You're There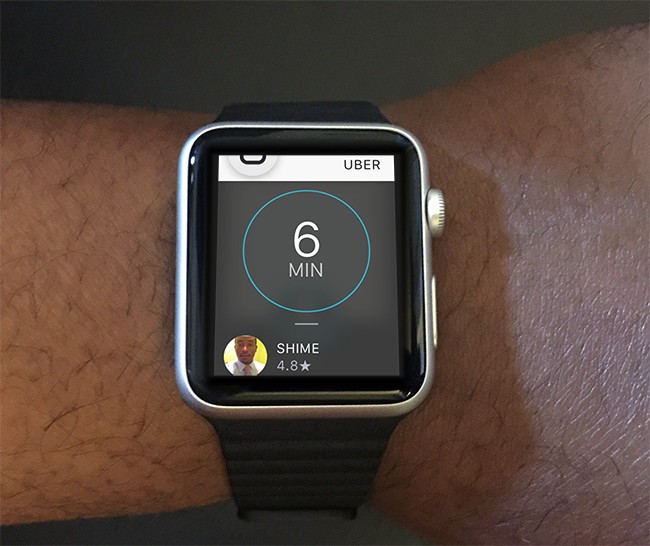 Most countries have taxis, buses, subways and trains or least some combination of them. If I'm new to the area I'm rarely brave enough to take the train/subway because I fear getting lost. Believe it or not I'm very directionally challenged. I did use the subway in Milan to get to the EXPO because it was a single train and a direct shot. Most of the time I'd normally rely on taxis. However, with a taxi there are issues of either having enough cash in the local currency or having a compatible credit card. In some places all the taxis take cards and in others like Hong Kong they look at you like you're crazy if you try to pay with a card. This is why I've gained a new respect and love for Uber. Uber was available in every country/city I visited and it took the pain out of getting around. Now I had one app on my iPhone that allowed me to summon a car whenever I wanted to. The service was consistent and since your credit card is on file with Uber there are no awkward payment issues at the end of the ride. Uber worked great everywhere I went. The only odd thing was that in Hong Kong even though I would enter the destination in the App they would always ask me where I wanted to go. I could see it on the map on their smartphone on the dashboard, but I still had to restated it each time. Speaking of putting the destination in the Uber App this also cuts down on the potential language barrier. Often in Paris the driver barely spoke English and having the destination in the Uber App made it much easier to get to where I was going.
Using ATMs and Credit Cards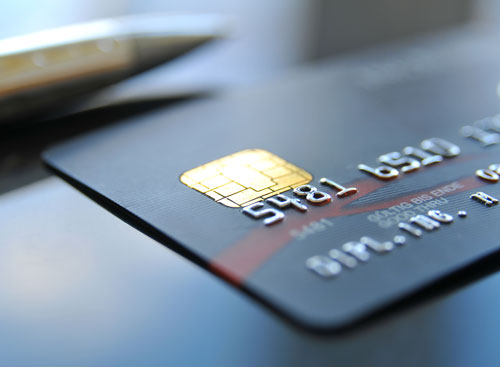 My corporate card for expenses is an American Express card. While this is pretty much accepted everywhere in the US these days, it's hit or miss in other countries and especially at smaller merchants. Hotels, no problem, but trying to use American Express at shops and cafe's will usually result in you pulling out a different card. Visa and Master Card are accepted everywhere that cards are accepted, but you should make sure that your card is a newer one outfitted with a "chip". The EMV chip that you're probably seeing on all your new credit cards is pretty standard outside the US and will be a standard here by the end of the year. Some of the overseas merchants can't process your card if it doesn't have the chip. This is for your protection too as cards with chips are less likely to be spoofed/hacked. This will be even more the case for automated payment systems such as parking garages and train stations. My ATM Debit card doesn't have the chip yet but I've yet to have a problem withdrawing money at BANK ATM machines. It's also a good idea to alert your bank that you're going to be out of the country so they don't flag your transactions as fraud.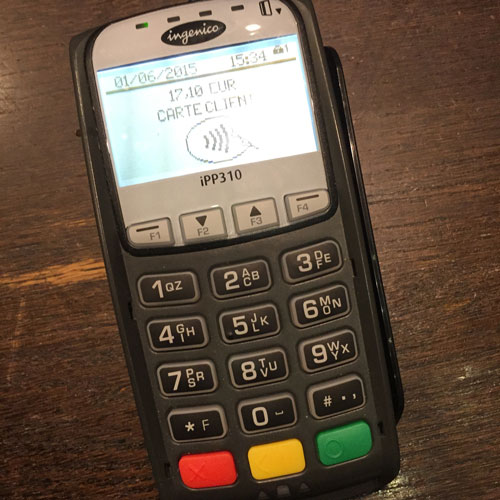 Yes Apple Pay works too in many places, but not all. I was able to use Apple Pay in most places in Paris.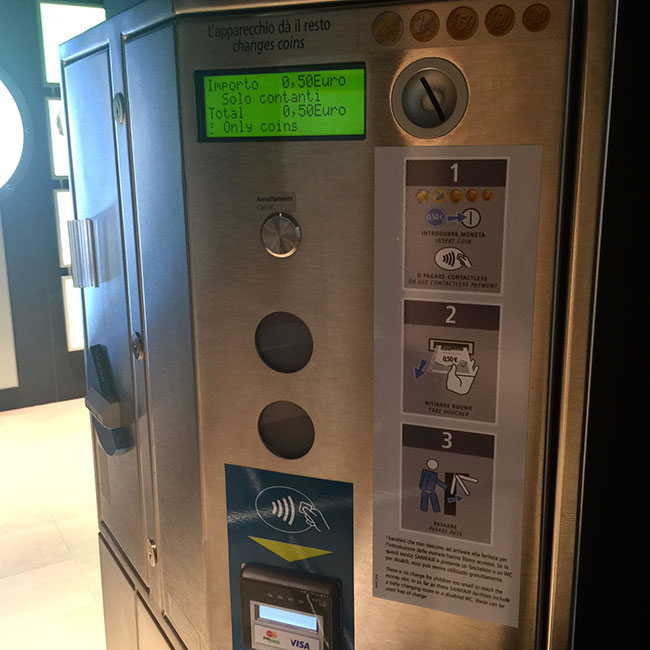 As a matter of fact I never realized how happy I'd be to use Apple Pay until I had to use the rest room in Milan and it was a pay toilet. I had no change!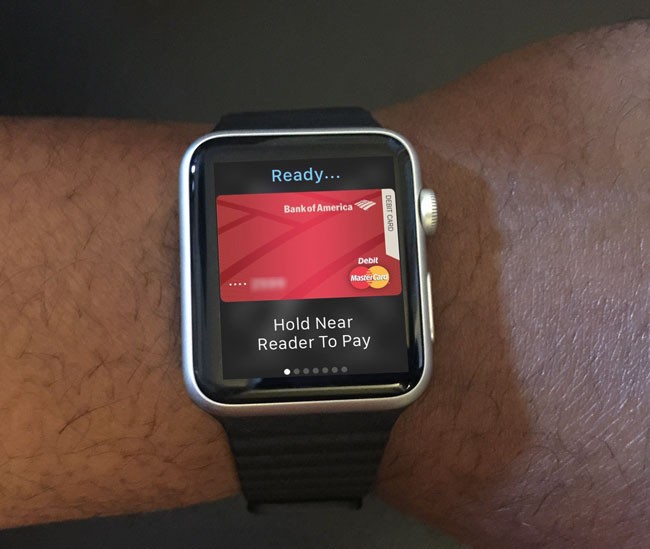 Lastly while we're on the subject of credit cards, it's a good idea to remove any cards that you know you're not going to use abroad before you leave home. Only take the credit cards that you know you're going to use, your driver's license, health insurance card and of course you'll need your Passport. This way if your wallet is stolen the damage will be minimized.
Making calls and texting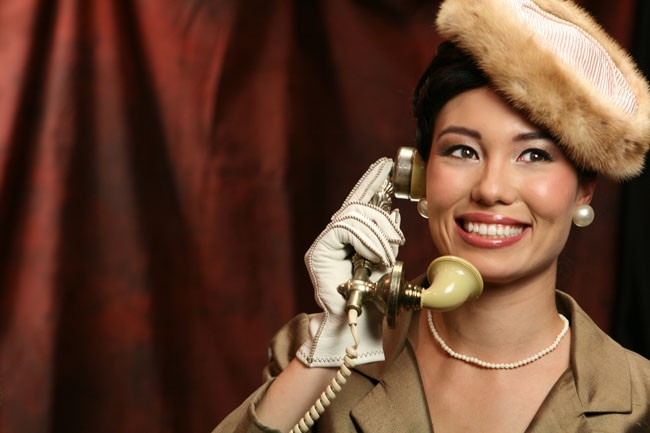 International roaming is notoriously expensive. While I'm grandfathered in to an old AT&T plan for unlimited international data (I know right!), calls by the minute are still expensive and international SMS (text) messages are crazy expensive. I rarely make calls on my iPhone when I'm traveling but when I do I do it using data instead. In iOS if I'm calling another iOS user I can simply use FaceTime Audio. If not I can use either Vonage or Skype. Of course FaceTime and Skype can also be used for video calls. iMessage uses data instead of cellular for text messages between iOS users. When I want to text non-iOS users I typically use WhatsApp Messenger. This cross platform App lets you text, send photos, etc, just like SMS/MMS messages without using your expensive international text messaging rates. If you find a WiFi hotspot to use then all of the above can be done for free.
Getting through airport security with your gear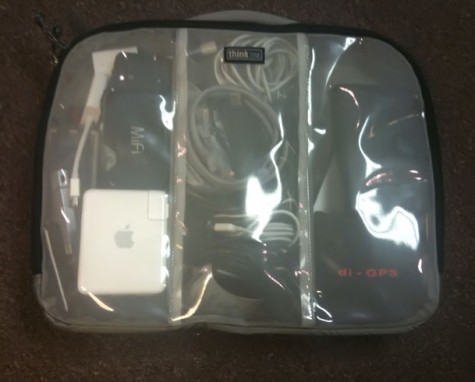 I get really frustrated by international airport security. If you think TSA is a hassle in the US, wait the you go abroad. On the plus side you'll likely be able to keep your shoes on in most places, but when it comes to your belt and electronics be prepared to pretty much empty your bag. Things that can usually stay in your bag in the US like your iPad and camera, almost always have to come out at international airports. If the xray operator sees anything resembling a gadget or wad of cables you will be taking that stuff out and sending your bag back through. You can also forget leaving your laptop in a TSA approved bag. It will need to come out. Your camera and more often than not even your lenses will need to come out too. Empty your pockets. If you walk in prepared to do all of this then you will get through faster.
Pictured above is my older ThinkTank cable management bag. I now travel with this smaller one. If I take it out and put it in a bin I get through faster.
Print your itinerary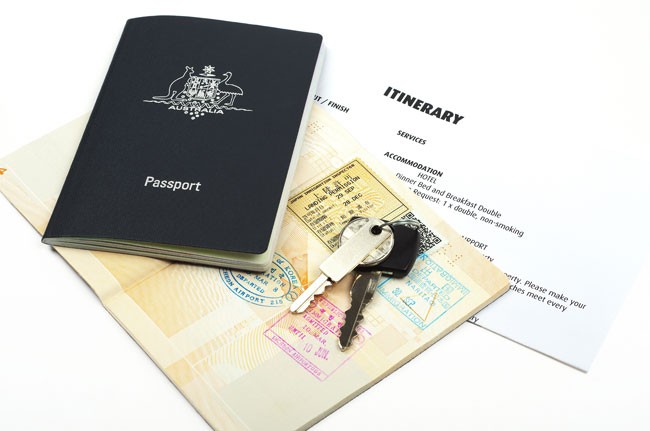 In this day of online checkin and electronic boarding passes one of the last things you'll probably think about is having a printed itinerary. I know I didn't used to think about having any printed documents until the one time I was coming back from India and the armed airport guard wasn't going to let me into the airport without one. After much pleading I was able to convince him to look at the one on my iPhone. I knew from that point on to have a printed itinerary for every international trip. While you're at it make a copy of the picture page of your passport and put it in every piece of luggage you have.
The 5 Most Useful Apps When Traveling Internationally
These are the 5 Apps that were the most useful during my travels:
FlightTrack 5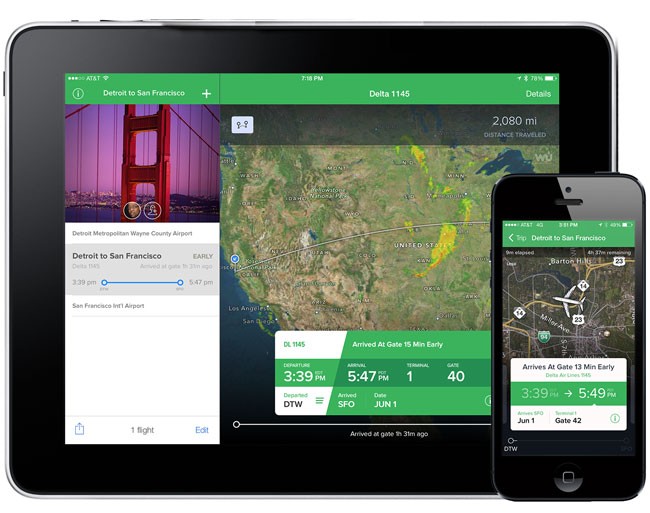 FlightTrack 5 is my favorite flight management tool. I loaded all my flights in before heading out and the app kept me updated on delays and more importantly for international travel which terminal I'd be departing from in each country.
Get it here from the
Uber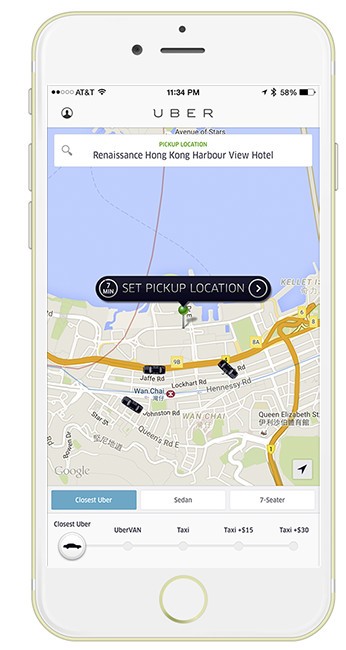 As I mentioned above I used Uber in every city in every country I visited for a consistent convenient easy way to get around as needed including rides to and from the airport.
Get it here from the
XE Currency Pro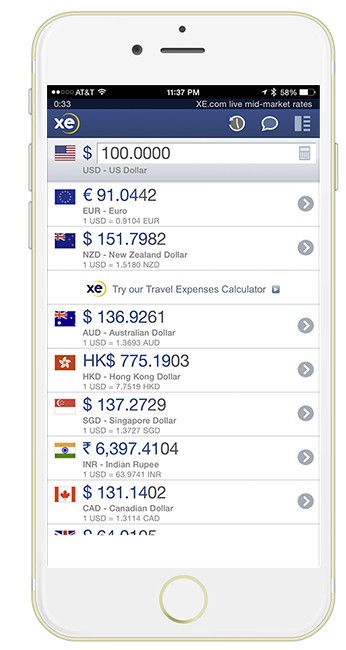 When you're in a different country then chances are the prices you see in stores, restaurants, etc. will be in the local currency. XE Currency provides a great view of multiple currencies all at once. You can easily swap between any currency you want to be the main currency.
Get it here from the
Speak & Translate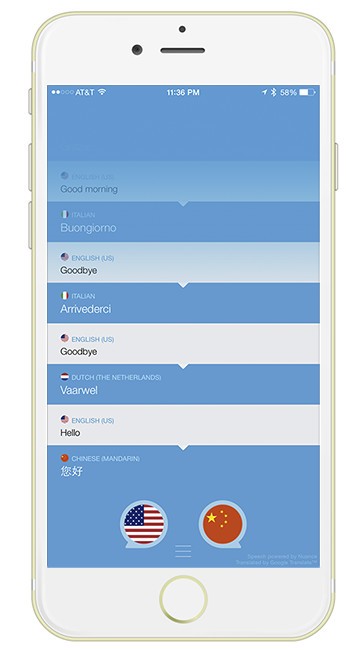 Unless you're bi-lingual you will probably encounter someone you need to communicate with that speaks very little of your native tongue. Speak & Translate is hands down the best audible language translator app that I've seen to date.
Get it here from the
AccuWeather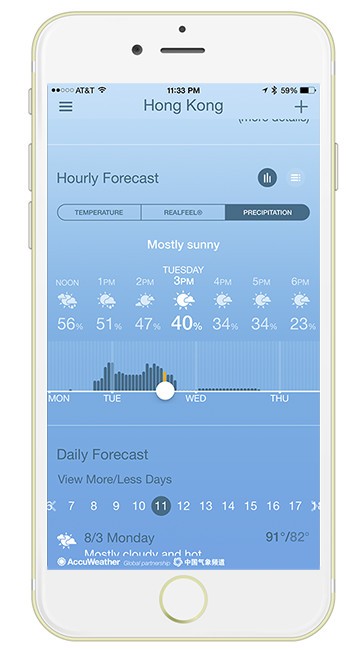 When I was in Hong Kong it was raining most of the time. The standard built-in iOS weather app just wasn't accurate enough to let me know what time the rain would clear for me to go out and shoot. On the other hand Accuweather was very very accurate giving me the most accurate times of day when there would be no rain.
Get it here from the
The Bottom Line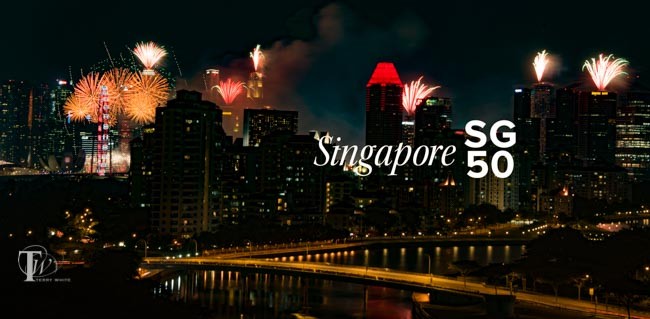 Travel is constantly evolving. It's fun going to new places and seeing different cultures. Once you solve the typical connectivity issues I addressed above then you can concentrate on having a good time and enjoying the trip. I would also recommend keeping a pen on your person especially on flight days to fill out customs forms and a small travel umbrella is a must have depending on where you're headed. Every hotel I stayed in had in-room safes that are free to use. I recommend that you store any valuables and gear that you're not going to be using before you head out sightseeing. Safe travels and sound off in the comments if you've got any questions. I hope my tips for traveling internationally help you out.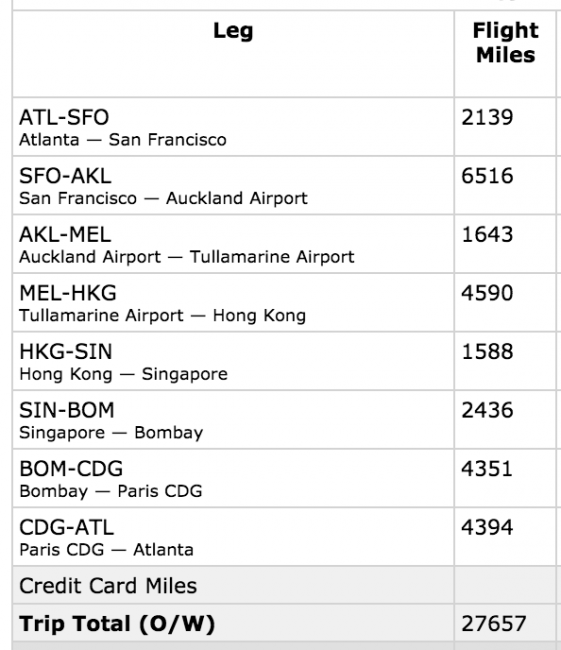 Going to Photoshop World 2015 in Vegas next week?

If so you can SAVE $50 by registering here with the Discount Code: TerryWhite50