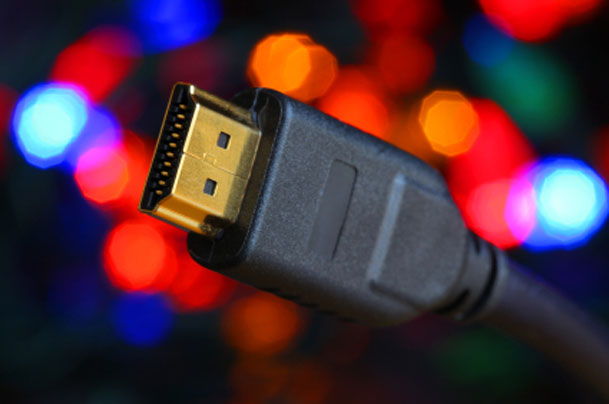 Last week I wrote a post about Paying too much for cables and while most of the response both privately and publicly was in agreement there were a couple of people who felt that I was wrong or my logic was flawed. So I spent a little more time doing some more research. The surprising thing was that I couldn't find a single article or study that suggested that the more expensive cables were worth it.
One point of clarification
One of the comments suggested that the length of the cable DOES matter and that you should pay for a better cable for longer runs. On this point I TOTALLY AGREE! If I were building a cable into a wall I would absolutely want a better cable as it wouldn't be easily replaced once the construction was done. However, that doesn't necessarily mean that the $200 30 foot cable is necessarily any better than the $50 30 foot cable. Also when I said "it either works or it doesn't", I meant that for ANY length or type of cable. If I buy a 30 foot cable then I expect it to perform like ANY other 30 foot cable should perform. In other words if the picture is distorted, noisy or has artifacts, doesn't transmit HDCP, etc. then that's my definition of "it doesn't work!" Just so you know, I'm also going to plug in the long cable and test it before building it in

The quote of the week - "At lengths less than 4 meters you can just about use silly string…"
comes from this extensive study that a guy did comparing cables and although he starts off stating that there is a difference in quality, his final takeaways actually confirm my suspicions:
Your take-away from all this should be the following:
At lengths less than 4 meters you can just about use silly string (OK, not really) and get HDMI to pass at any current resolution. At less than 3 meters you'll even extend that to 12-bit color and possibly the next crazy idea HDMI Licensing decides to throw at consumers. Don't spend a lot on these cables and if you want to save money you won't let anyone at a big box store talk you into buying from them.
At long lengths (over 10 meters) you really need to pay attention to the manufacturer if you don't want to risk running into potential problems with 1080p and future formats such as Deep Color. With that said, just about any cable at or under 10 meters will pass 720p/1080i and nearly everyone will pass 1080p at 8-bit color as well.
If you have an existing HDMI cable and are running into problems, we'd suggest at least attempting the insertion of an active component at the sink (display) side. This is going to be far cheaper than ripping out your walls and re-running new cables – and likely just as effective.
HDMI has proven to be a moving target and there is no telling what crazy (likely unnecessary) format they will try to push down the cable next. Due to this, it's always good to "overbuild" your cable install, especially if it's a longer distance and going to end up behind drywall.
If you're not prone to upgraditis and think 1080p will be your maximum resolution for the life of your install, don't sweat it…
See the full report here.
Also see this comparison and this comparison. It would be fun to sit people down in a room with an HDTV, good 1080p source and a quality receiver and do a blind test using different cables. I'd be willing to bet money that the doubters wouldn't be able to tell the difference.
Lastly, Thanks!
Thanks to everyone that suggested monoprice.com as a source for low cost cables. I've placed an order for some even shorter HDMI cables than the 3 foot ones I found locally.
BTW: If you still disagree and feel better about the more expensive cables you bought, that's fine with me. Enjoy!

Y.M.M.V.