On Thursday night last week, Apple released the iPhone 2.2 update. I've had it installed and have been playing with it over the weekend and thus far no issues. The official list of new features is as follows:
 
 
Enhancements to Maps
 
Google Street View
public transit and walking directions
display street address of dropped pins
share location via email
 
Enhancements to Mail
 
resolved isolated issues with scheduled fetching of mail
improved formatting of wide HTML email
Improved stability and performance of Safari
 
Podcasts are now available for download in iTunes
Decrease call-setups and call drops
Improved sound quality of visual voicemail
Pressing the Home button from any Home screen takes you to the first Home screen
Preference to turn off auto-correction in the Keyboard settings.
I'm really impressed and happy with the additions to the Maps app. Apple did a great job in implementing Google Maps Street View. Here's how it works: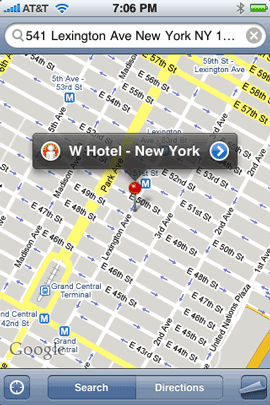 You can access Google Maps Street View (in areas where it's available) by either using the Drop Pin feature or search for an existing Address/Contact. If Street View is available, the little orange guy/icon on the left of the address will be highlighted so that you can tap it. Once you tap it, the iPhone will go into a 360° Interactive Street View. You can use your finger to navigate around and see the area. It's really pretty cool!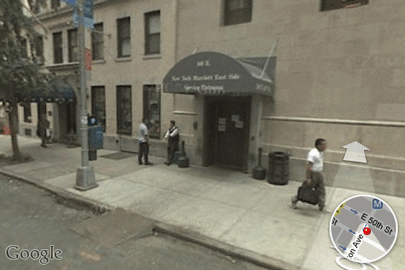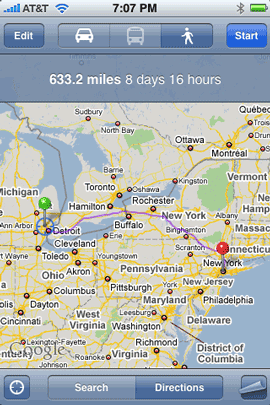 You can also get directions now using public transit and walking directions! This is really handy in places like New York City. I'll never forget years ago following a set of directions that had me walk all the way around the block avoiding one way streets, arggghhh!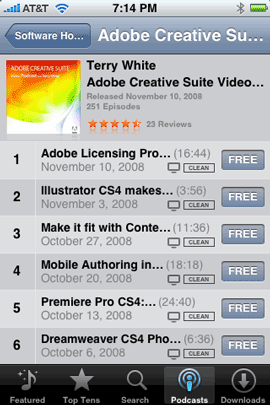 It's also cool to be able to download podcasts now directly to your iPhone via the iTunes Wi-Fi store. One less reason to have to connect your iPhone to your computer to do a sync. So go ahead and check out an episode or two from my Adobe Creative Suite Video Podcast

 
Although these are cool features, the one that I'll probably use the most is one of the smallest ones. Now when you've scrolled to a second, third, forth, etc. Home screen, you can tap the Home button to get back to the first Home screen without having to go back, back, back. I have 6 home screens so this will come in extremely handy. The iPhone Software Update 2.2 is now available through iTunes. Just plug your iPhone in and it should prompt you to do the download/install.