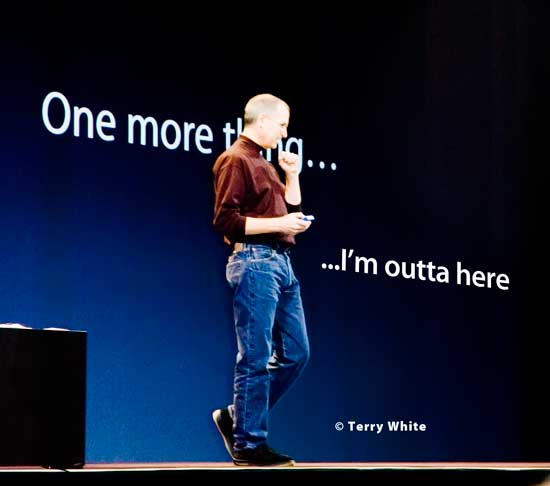 According to this press release, this will be Apple's last Macworld Expo and Steve Jobs will NOT be doing the keynote address. I'm sure this is a huge blow to the show organizers! Without an Apple presence, this show will likely die. Why? Although there are hundreds of Mac based exhibitors, the big draw was Apple, Inc. Without Apple, the show could go on, but most likely will not. You might remember there used to be two Macworld Expos. One on the east coast and one on the west coast. When the show organizers (IDG) decided to move the show to back to Boston (it's original roots), from NYC, Apple said NO! Once Apple stopped exhibiting, the show died. I predict the same thing for the San Francisco show. So will there be a Macworld Expo in 2010? Maybe, but I'd bet money that there won't be one in 2011!
 
Do we really need trade shows  anymore?
Yes and no! Before the web, we relied on trade shows to get the bulk of our info and the ability to see new products. Now the minute a company releases a new product you can do everything except touch it right on the company's website. If it's a software product, you can usually download a free trial. With Apple's growing network of Apple stores, that pretty much satisfies the "touch it" appeal. So it's not hard to see why they would want to stop spending millions of dollars on trade shows. Apple really doesn't "need" Macworld Expo.
On the other hand trade shows are great networking opportunities and a great way to see multiple vendors all in one spot. I enjoy going to shows like Macworld Expo and Photoshop World each each year. However, I must say, without an Apple presence, this will likely be my last Macworld Expo as well.
This is unfortunate for the smaller Mac vendors that relied on Macworld Expo each year to showcase their products. Times are a changin'