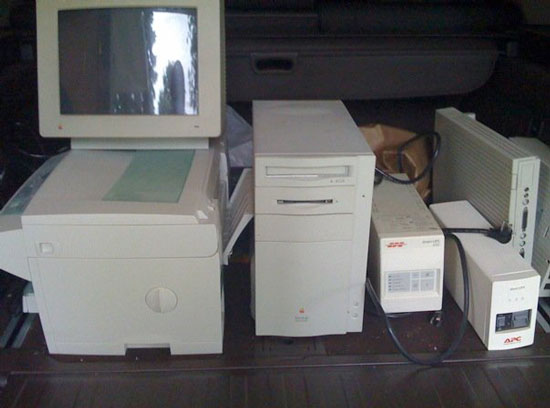 Usually when I upgrade to a new piece of gear, there is a family member, friend or eBay customer that benefits from my old gear. However, sometimes I hold on to stuff so long that it's just not really worth the effort of trying to sell or pass down. I've been guilty in the past of just tossing old outdated electronics in the trash. However, this year I wanted to start doing the right thing by recycling my ancient stuff. Luckily someone posted a message on my user group's bulletin board about a "recycling event" nearby where you could just drive up with all your unwanted gear and they would take it off your hands. Although I had a million things going on that weekend, I said to myself "when am I going to get another chance like this to dump all this stuff that's just taking up space?" So I loaded up the back of the SUV and headed over to the lot on a rainy Saturday morning.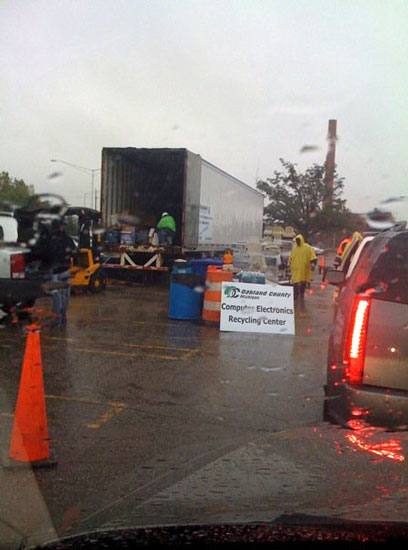 There was a semi truck and a team of people unloading people's cars. The whole process was painless! I left with a warm fuzzy green feeling about the whole thing and vowed never to just toss electronics again. From here on out I would dispose of my gear properly. If you're looking for your local electronics recycling place, here's a good site to start with.
 
The scary truth about the electronics and computers we discard
In a perfect world our old gear is recycled responsibly. However, where there is a buck to be made, there will be corruption and laws broken. Check out this scary video about the reality of the recycling underworld:
Also check out this Popular Mechanics article: Recycling Myths Debunked – Interest Recycling Facts.