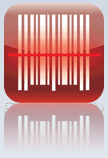 I've pretty much always been a comparison shopper. Sure sometimes I buy things that I know I can get cheaper somewhere else, but I need them right then and there and don't feel like running around. The internet has certainly made it easier to find deals, but for those who still like to visit brick and mortar establishments, RedLaser is a must have app for you!
In these economic times everyone is looking to save a buck here and there. One way to save money is to not pay more for something than you have to. Although I have a couple of apps for doing price comparing on the iPhone, neither of them is as cool as RedLaser.
Here's how it works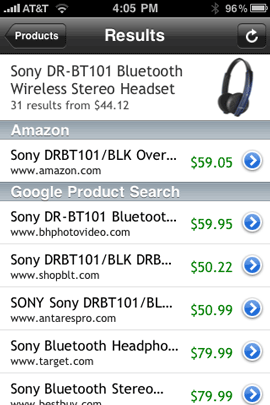 .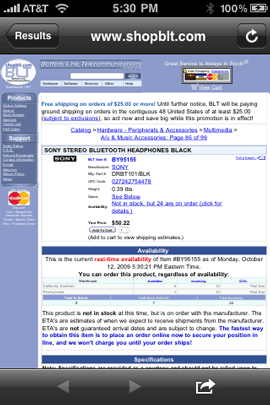 You're standing in the aisle at a store and you pick up an item that you're thinking about buying. You see the price and you say to yourself, "I wonder if I can get this cheaper somewhere else?" No problem, take out your iPhone, fire up RedLaser and point your iPhone's camera at the barcode. "Beep", RedLaser scans the barcode (amazingly well I might add) and immediately looks up that item online. This is an obvious advantage over the other apps that make you key in a search word or UPC number. Then it presents you with a list of stores selling that item and how much they are selling it for. Then of course the choice is yours! You can decide if you want to pay what's being asked by the store you're in or order if from one of the sources RedLaser found for you.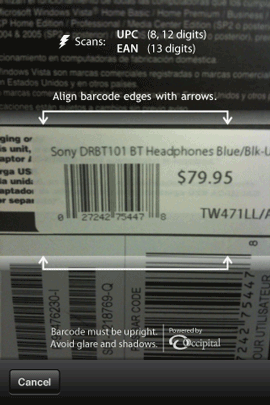 Barcode scanning can be tricky, but RedLaser does an amazing job!
I've had other apps that scan barcodes and let's just say it's an art at times to get the camera to recognize the code. Whatever method RedLaser uses works GREAT! I was even scanning stuff in a fairly dark environment and it was getting them every time. I'm BLOWN AWAY by how well this works!
The Bottom Line
This app is fun and addictive and can easily pay for itself with the first purchase you save money on. As you can see had I bought the headphones above from another source I could have easily saved $20 or more! The one downside to this app is that there is no way to just search for a product by keywords/name. You have to have the barcode (which can be entered manually if scanning it doesn't work.) RedLaser goes for $1.99 and you can get it here from the App Store: