In case you missed it, Nikon introduced their New D3100 DSLR body just this past Thursday. This camera was rumored for quite a while and the rumored specs were pretty accurate. So it wasn't a shocker to see it, but there was one feature that I was hoping to see that didn't seem to make the cut. My current travel camera is a Nikon D5000 and I like the size and weight of the D5000 for travel, plus the ability to shoot video. The one thing that would have made me upgrade (or downgrade) to the D3100 in a heartbeat would have been audio in. Sigh…. While the D3100 steps up to 14.2 MP, adds 1080p video (Yay! and about freaking time), continuous auto focus in Live View (we'll have to see if it really works or not) and 12,800 ISO (equivalent), the audio for video recording is still limited to the built in Mono mic.
I want good audio too
Most video cameras have crappy built-in mics. However, most video cameras also let you plug in a better mic via a stereo audio input. To make matters worse is that the built-in audio on Nikon DSLRs is only 11hz. A bad mic with bad compression, equals really really bad audio. Giving this camera 1080p, auto focusing video is AWESOME, but the limitation for many is definitely going to be the audio. Now if you plan to shoot video with your great lenses in all of the D3100's 1080p glory and then add your own sound track or music later, then this won't be a big deal, but if you need the source audio from the event you're recording, then you're going to either have to record the audio on a different device and merge them later in post or have sub par audio to go with your great video.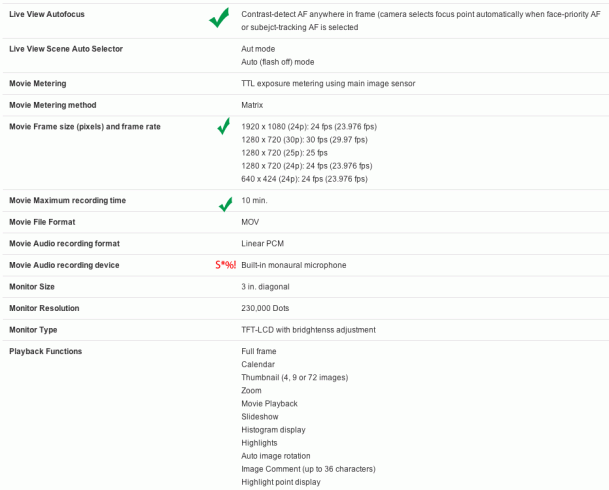 I would upgrade to a D300s at this point, but I'll continue to wait and see what comes next since the D300s was last year's model. It DOES have audio in, but it's only 720p video and if I'm going to spend the bucks, I'd rather wait since I don't think Nikon is done for 2010 just yet

What to do?
If I didn't already have the D5000, and was looking for a small Nikon DSLR with some pretty cool features, then I wouldn't hesitate to get this one. The price won't break the bank and it has a few features that even the higher end models don't have yet. I may still sell my D5000 (since my D5000 doesn't have audio in either) to get this if I get a good price on the D5000. For now, personally I'm in wait and see mode.
You can get the D3100 here for a great price of $699.95 with a 18-55mm VR lens
Also be sure to check out the NEW Nikon Coolpix S1100PJ Camera with a Built-in Projector!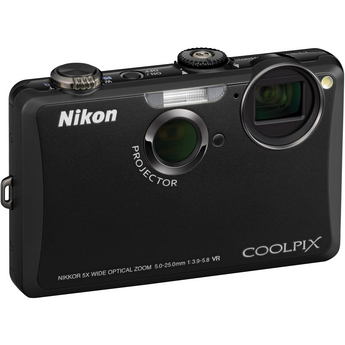 You can get the New Coolpix S1100PJ here for $349.95.