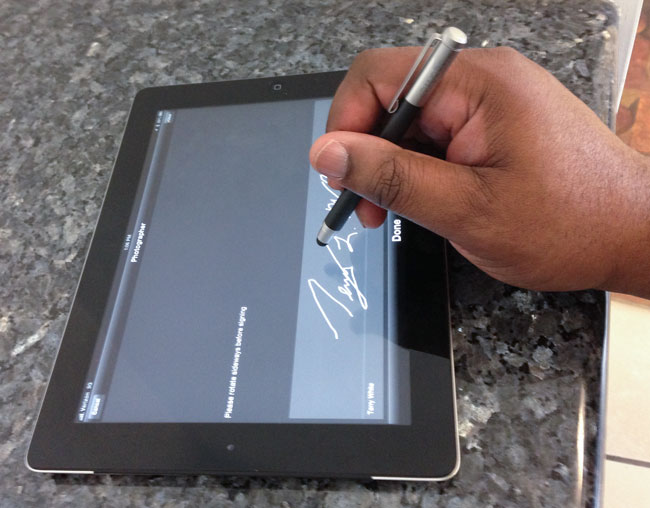 In 2007 when the iPhone was introduced, I remember many of my colleagues and pundits saying things like "I just wish it had a stylus". Of course Steve Jobs back then made fun of phones that required a stylus. Fast forward six years later and you definitely see people using most cellphones with their finger and NOT with styluses. Although I do use my finger with my iPhone and iPad there are times where a stylus is just better. The ones that come to mind are signing my signature and drawing/handwriting notes. My signature and handwriting are bad enough. I don't need them to look any worse because I'm using my finger. I've been a fan of Wacom products for many years and felt that their Bamboo Stylus Solo was definitely one of the best! They've now added a couple more choices to the product line up.
The Bamboo Duo Stylus + Pen and the Bamboo Pocket Expandable Stylus
My favorite now is the New Bamboo Duo Stylus. Here you get two devices in one. You get a great stylus for your touch screens on one end and on the other end you get a regular ballpoint pen. GREAT! Fantastic and certainly the one that's now always in my pocket. It also comes in different colors.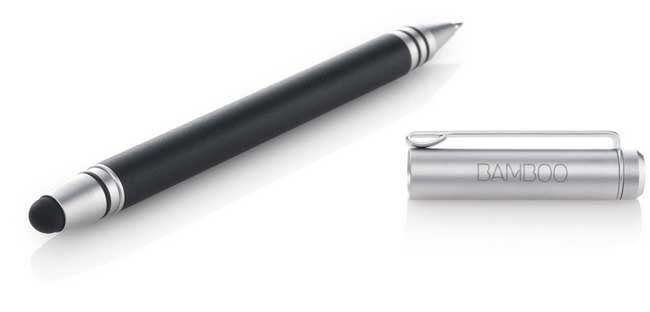 The next one is cool, just not my 1st choice. The Bamboo Pocket Stylus is actually retractable. Push it together or pull it to expand and you get a full sized stylus. It also has a cap that'd designed to plug-in to the headphone jack on your port as a way to carry it. I definitely couldn't see doing this on my iPhone, but I could potentially see doing this with an iPad. I'd actually rather see a case that has a slot for a stylus. While it doesn't come in different colors it does ship with silver, blue and red rings that you use to add a spice of color.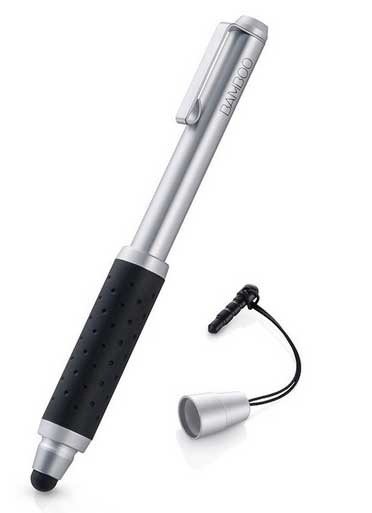 The Bottom Line
There is no requirement to use a stylus with your smartphone or tablet. However, if you frustrated at times with the performance of your finger then you should probably invest in one. The Wacom Bamboo Styluses have a great feel to them both in hand on on screen.
You can get the Bamboo Duo Stylus + Pen here and the Bamboo Pocket Expandable Stylus here.