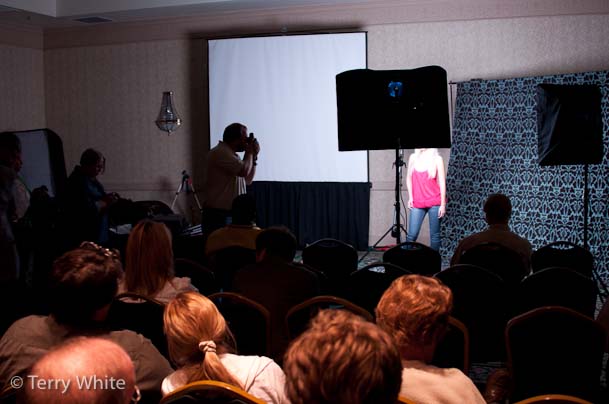 If you attended my 2010 Westcott Top Pro Tour Event last night I want to take this opportunity to thank you! It was a blast doing this event and seeing everyone so engaged. I not only had fun but yes I learned a lot too. The evening started off with John from Westcott showing the 6 different lighting patterns and how light affects your subject. Although I've been doing this for years, I've never heard it or seen it explained that way and it clicked with the audience. I now have a whole new appreciation for my gold reflector. 🙂 Then it was my turn to show my complete end-to-end workflow when photographing a model. Once again I had the beautiful Shannon Bayless as my subject and not only did I shoot, but I gave the audience an opportunity to shoot with each of my setups.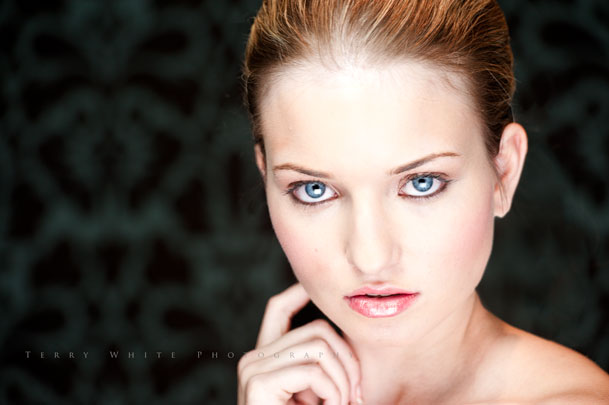 We then got into image selection and management with Lightroom 3 as well as the final retouching techniques that I use in Photoshop CS5. This was the first time that I've been able to walk a class through the exact things that I do during a shoot all the way from Makeup by Renata to final client image delivery via Lightroom. I ended up going over my time by about 20 minutes and the telling sign for me was not a single person moved to leave 🙂 So I guessing you guys were getting something out of it.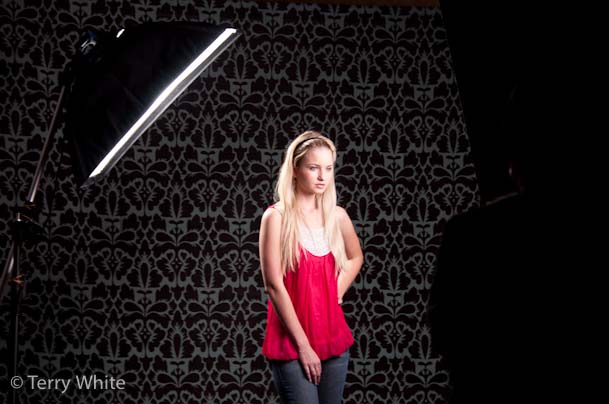 Thanks again to Westcott for putting this tour together and I look forward to more opportunities like this to share my workflows with you.
Gear mentioned last night
Nikon 70-200mm VRII f/2.8 lens
Westcott Modern Vintage Backgrounds
Wacom Intuos 4 Small <-It's the one that's always in my bag. Yes, i have a medium and medium bluetooth too. Yes I like all 3. If I had to pick one it would be the bluetooth one.
The Turning Gate Client Response Gallery for Lightroom 3
Model/Property Release Apps for iPhone/iPad – Contract Maker Pro (more customizable) & Easy Release (native iPad and iPhone version)
The long USB cable that failed me during my tethered shoot 🙂 All kidding aside I've been using this cable for about two years now and it has worked flawlessly up until last night. I have already replaced the one from last night with a new one that I had ordered and forgot to pack. Cables that you're winding and unwinding day in and day out don't last forever. My lesson learned is that I will now always have TWO of these in my camera bag as you never know when one is going to die.
Be sure to check the Westcott Top Pro Tour Schedule for the one coming to your area.