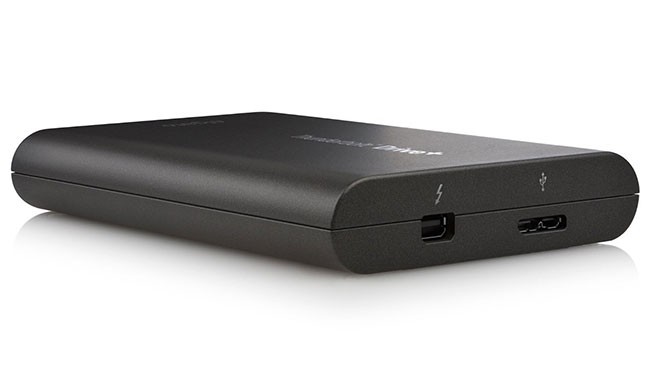 You can never have too much storage and fast external storage is even better. A few years back I bought the first Elgato External SSD and my only complaint with it was the fact that it only had a single Thunderbolt port. That pretty much killed the use that I thought I would have for it which was to boot from it during certain presentations. Since the MacBook Pros back then only had one Thunderbolt port I couldn't connect the drive and an external display/projector at the same time. Fast forward to today and the NEW Elgato Thunderbolt Drive + and while we still get a single Thunderbolt port, we get the addition of a USB 3 port as well as great performance in an external portable hard drive.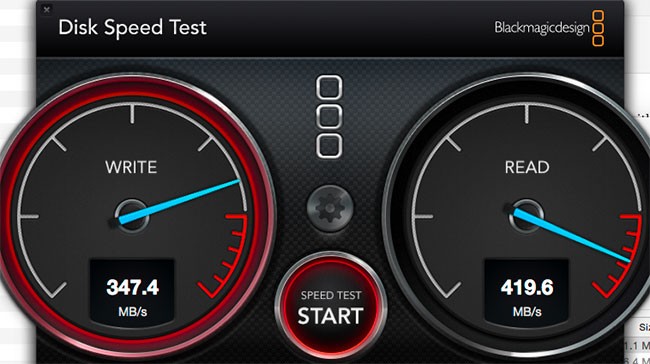 I ran the above speed test on the 512GB model connected and the results were respectable!
What's in the Box?
You can choose between the 512GB model or the 256GB model. Both come with a USB 3 cable and Thunderbolt cable. The metal enclosure is very solid and sleek unlike many of the plastic USB 3 cases.
The Bottom Line
While it's great having a FAST portable SSD that can be connected via USB 3 or Thunderbolt, the only issue with this drive is the cost. If you want quality vs. cheap, then this is the one for you.
You can get the 256GB model here or the 512GB model here.