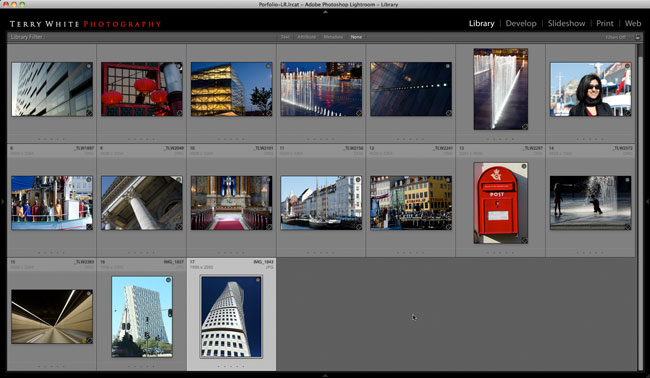 Although I really like WordPress as a blogging engine, I find the process of uploading and adding images to a post to be a bit archaic. You can style your blog just about any way you want using CSS. You can add video pretty easily from a variety of different sources. However, when it comes to adding images the process is still pretty painful and the one thing I dislike the most when it comes to writing a post. While you can upload multiple images at once using the built-in Flash based uploader, laying the images out one-by-one is tedious. You have to bring up the Import dialog each time. I found the Faster Image Insert WordPress Plugin and that has been a great productivity booster, but alas the process still requires that you prep the images first manually before you even bring up the uploader in the first place. That's where the LR/Blog plugin comes in.
LR/Blog is a Lightroom Plugin for Bloggers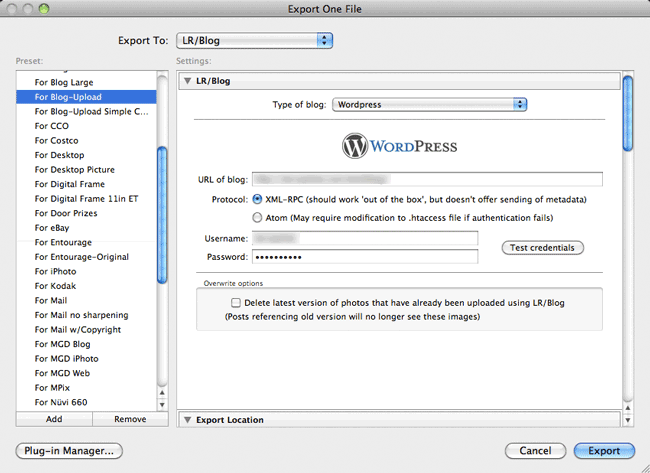 With the LR/Blog Plug-in I can EASILY upload multiple images from Adobe Photoshop Lightroom to my blog so that they are ready to insert into my post, directly from Lightroom. Once you install the (Lightroom) plug-in and configure it for your blog (including image dimensions, quality settings, etc.) you can then upload any images from any catalog directly to your blog. If the original images are in RAW/DNG, which most of mine are, the plug-in will do the temporary export to JPG first and upload the JPGs. This is MUCH FASTER than exporting out the JPGs first, then going to the browser and choosing them to upload. Of course it can also use your custom watermarks to watermark the images. Since it's an full fledged Export plug-in you can create one or more Export presets so that you can have a variety of different image export options at a click. Perhaps you like to upload both a thumbnail size and a larger size for people to click on. The plug-in even gives you the option of creating a post at the same time you do the export. With this option the images are not only uploaded, but they are also laid out via your custom HTML template into your post at the same time. Another option in this mode is the ability to insert captions under (or above) your photos from your metadata that you inserted while in Lightroom.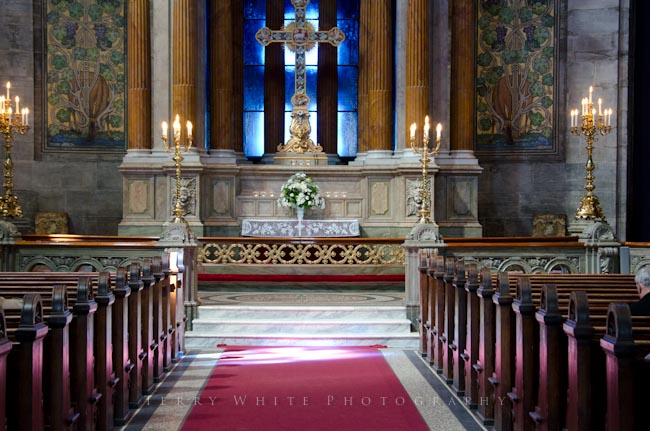 While I don't always have the images that are going into my post in Lightroom, when I do I always use this plug-in to get them to my blog.
You can check out the LR/Blog plug-in here. It's donationware, which I happily donated to the developer!