Photoshop CS5 Quietly Delivers the Knowledge Panel
That's right! If you have Photoshop CS5, you have a NEW Panel under Window->Extensions Called "Knowledge". This new panel pulls in industry experts to give you help and step-by-step instructions on completing various tasks in Photoshop. Best of all it's FREE and if you've been connected to the internet and have Photoshop CS5 open it's already there! Here are a few screen shots: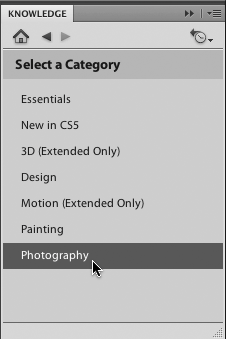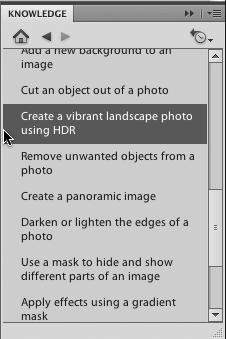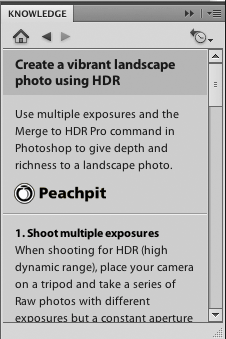 Speaking of Creating an HDR Image
Here's my Lightroom 3 to Photoshop CS5 HDR Pro workflow
httpv://www.youtube.com/watch?v=rab25UTe6HY
Thanks goes out to Scott Kelby and the Photoshop Guys for some GREAT HDR Pro settings.
Continue reading "Introducing the Photoshop CS5 "Knowledge Panel""