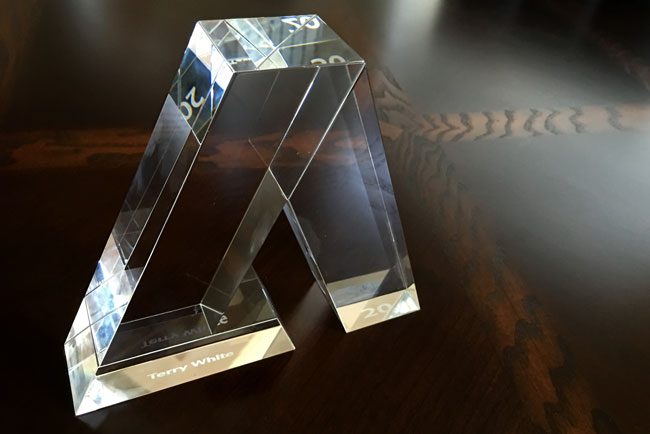 Prior to joining Adobe July 26th, 1996 I would change jobs about every two years out of sheer boredom. The last thing I would say about working for Adobe is that it's "boring". Unlike most companies there is always something NEW going on at Adobe. There are always new products, updates and projects in the works. I have had the great good fortune of being out front in front of the customers for the last twenty years and in many respects being the face of the company as I have the largest social media following of any other employee.
When I started at Adobe, Photoshop 3.0 (Not CS3) was the current version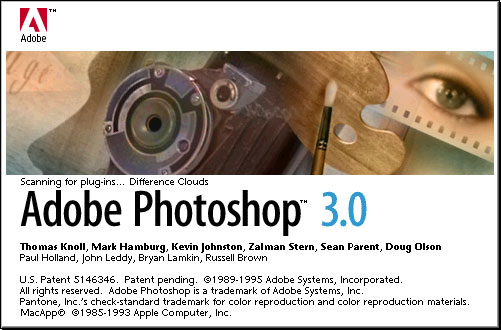 It's amazing to think back to a time when Photoshop didn't have layers. The 3.0 version released in 1994 was the first version that offered Layers and in November 1996 4.0 came out with Adjustment Layers. Certainly a LOT has happened in the last 20 years and I've seen it all. I've seen products come and go, services come and go and even companies come and go. While there was certainly a time when Adobe's future was uncertain, I never really worried about Adobe not succeeding. Aside from the amazing technologies that we take for granted today, the biggest reason that I never really worried is that Adobe has always had top notch talent working at all levels of the company. It is a culture of passion and creativity.
Extremely Honored to Have Been Inducted into the Photoshop Hall of Fame Last Week