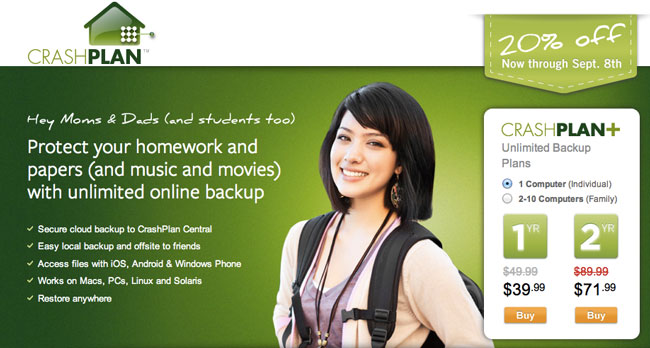 CrashPlan is my offsite/cloud backup of choice! I love the service and it has even saved my bacon a couple of times since I've been using it. Now it's on sale for 20% off through Sept 8, 2012. Check it out here.
There are two types of computers users: those who have lost data and those who are about to lose data – BACKUP!
What good is your backup if it's sitting next to your computer and you have a tragedy (fire, flood, theft, etc.)?