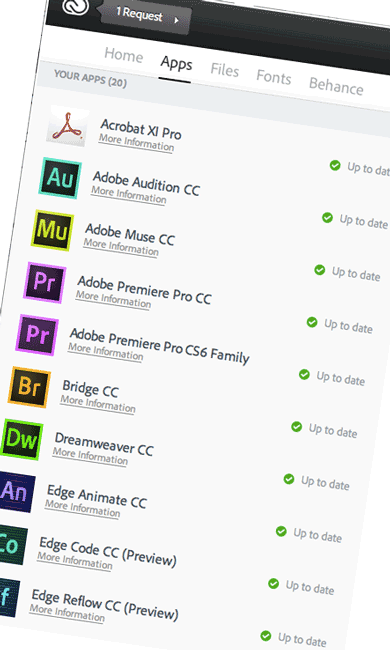 Today's the day! The long awaited Creative Cloud apps are now available for you to download, install and use. There are new versions of Photoshop, Illustrator, InDesign, Muse, Dreamweaver, Bridge, Premiere Pro, After Effects, InCopy, Flash Pro, Audition, Prelude, Speedgrade, Edge Animate and Edge Inspect, as well as Adobe Scout CC, Edge Code CC Preview and Edge Reflow CC Preview. As a Creative Cloud Member you can download any or all of these applications.
To get started head over to creative.adobe.com, login with your Adobe ID and choose which app you want to download first. You'll then be prompted to download the new Creative Cloud Desktop (this replaces the old Adobe Application Manager – R.I.P.). Once signed in you can choose which apps you want as well as log in to your Behance account to get activity updates as well.
What else is new?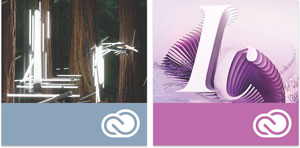 Beside the CC Apps themselves, there's a brand new Learning Center where you can view several new getting started videos. There will be content added here on a regular basis. Of course Lightroom 5 is available to Creative Cloud members as well as Adobe InCopy CC. InCopy was never part of the suites and was always a separate purchase just like Lightroom. It's great to have both of these applications be a part of the Creative Cloud.
See my Creative Cloud Learning Center as well
If you want to see my videos on Creative Cloud, head over to this special playlist I've created on YouTube. You can get a taste of it below as well:
What didn't make it?
While all the CC Apps shipped as planned, two of the services unfortunately aren't ready yet. The Desktop Sync feature of the New Creative Cloud Desktop app is currently disabled until the back-end performance is where we (and you) want it to be. Also since the Typekit Desktop Fonts rely on the desktop sync features to work, it's also turned off at this time. As soon as these features are ready they will be enabled in your Creative Cloud Desktop app.
You can still use your 20GB of storage space via your web browser and the mobile apps that sync with it like Photoshop Touch and Adobe Ideas.
How Do I sign up for Creative Cloud and is there a deal?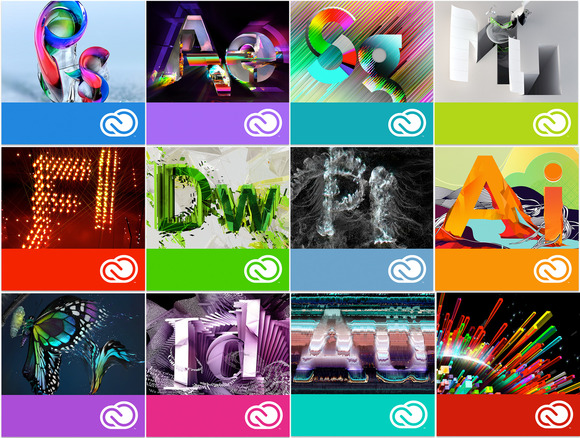 There are several different levels of membership for Adobe Creative Cloud. Everything from individual full memberships to single app memberships to student/teacher memberships and of course team, enterprise and government. There are also special deals for existing Creative Suite users from as far back as CS3.
See the membership options here.
See the special deals for CS3-CS6 users here.
Buy a full year of Creative Cloud at once here.
Buy a full year of Creative Cloud for student/teacher here.