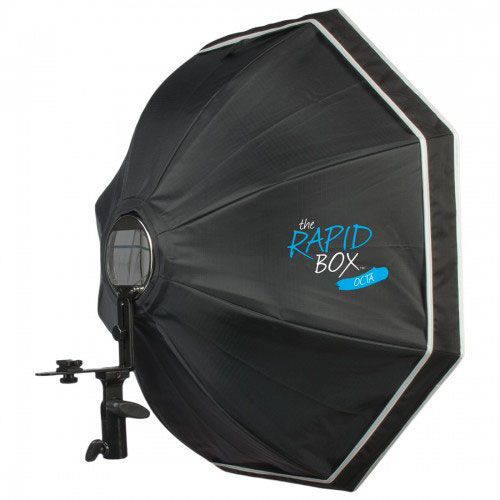 I usually do most of my photography work in my studio where I have access to great studio lighting by Elinchrom and Westcott. When I go on location locally I tend to use my Elinchrom Quadra Kit. However, when I go on the road traveling by air I usually travel with a speedlight or two and portable modifiers. My new modifier of choice is the New Rapid Box 26″ Octa. I'm a fan of octa shaped modifiers and having a truly portable one is going to be great. I got the chance to try it out this past weekend during my session at the Day of Photography conference and I loved it.
Here's my setup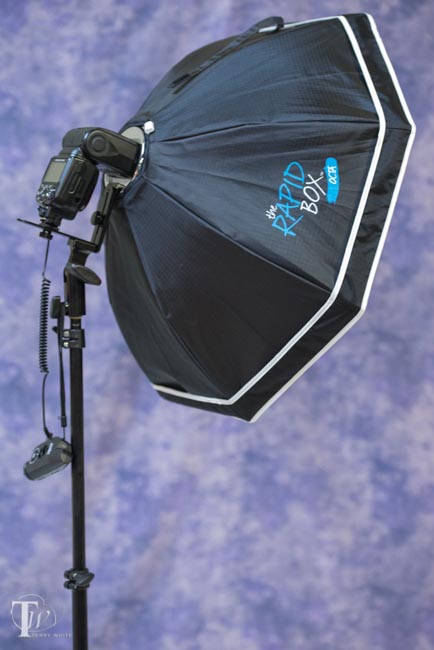 Nikon SB 910 speedlight – any speedlight will work.
2 PocketWizard PlusX Transceivers. While the light is mounted outside the box and therefore can be triggered using the Nikon Commander system built-in to most of their midrange and pro DSLRs, the Nikon system requires line of sight. Therefore, I use the NEW PocketWizard Plus X to give me greater range and positioning.
Lowel Uni-To Light stand 8′ (folds down to 21.5″)
Westcott X-Drop "Slate" Background Kit
What I liked and what I didn't like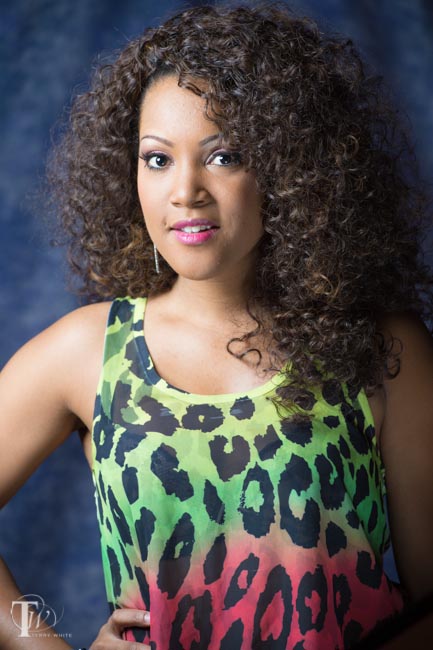 Once setup the Rapid Box – 26″ Octa offers a great diffused quality of light that is just big enough to light a subject for a decent portrait. I've used other similar softboxes designed for travel and you can tell that Westcott spent time making it out of materials that will last. That's what I love about it, but at the same time that's what I don't like about it. When I first got it I couldn't help but notice that it was larger than my other softboxes are folded down. The Rapid Octa works more like an umbrella than a folded down softbox.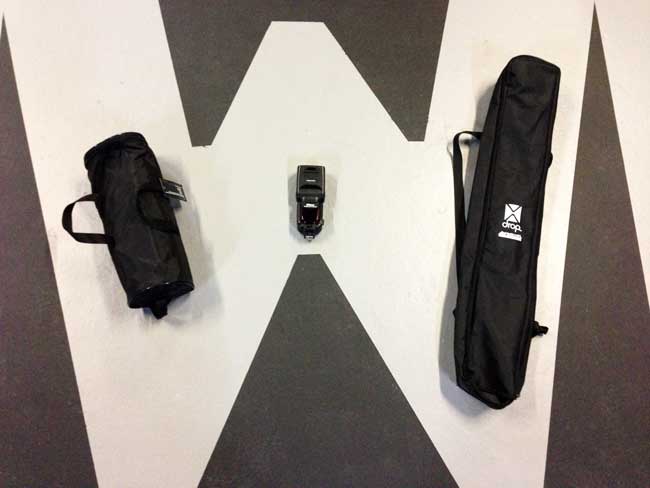 That makes it longer when folded down than the competition. Once you pop it open you have to screw on the reflector. There's small screw that holds it in place and you can do this when your hand. Next you flip down the bar on the back to slide into the tripod mount/speedlight holder. It slides into the supplied tilting bracket and locks in place. The tilting bracket is definitely better than others I've seen. Overall this setup makes me feel like it's going to last me for years and while it takes a little longer to setup than other similar boxes once it's setup it works great.