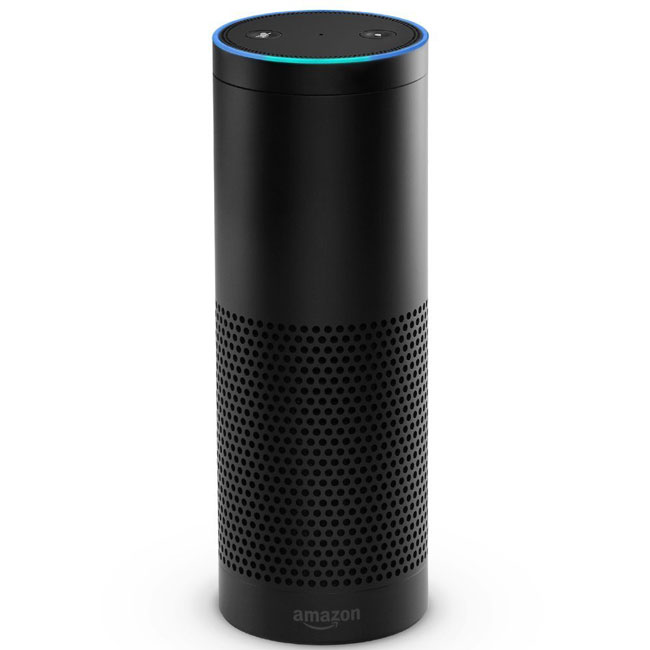 If you're an Amazon Prime member then you were probably given the chance to order an Amazon Echo early and for the introductory price of $99. I took them up on their offer and ordered the Amazon Echo a few months back. I wasn't really sure what it would do for me or if it would be worth it. I received my unit and went through the setup process using the iPhone app. It was pretty easy to setup, connect it to my WiFi network and configure it with my Pandora Radio and iHeart Radio accounts. From that point on I could just say "Alexa" and ask it pretty much anything that I wanted to know. Rather than write about it I decided to give you a video demonstration:
I gotta say that I'm pretty impressed with it and especially the accuracy of the voice recognition. I use it for music the most. It's cool being able to say play songs by _______ or have it play any of my Pandora Radio stations. I don't have a daily commute, but if I did it would be great to say "what's the traffic look like?" and have it give me current traffic conditions from my home to my work place. To answer the question, YES the Amazon Echo was absolutely worth the $99 special price. Now the question is is it worth the current price of $179.99? I would say mostly yes for the music aspect of it and the home automation potential. It's also cool that new capabilities are being added to it on a regular basis. It works as advertised. One way to justify it is to keep in mind that there are bluetooth speakers out there that cost just as much and do a whole lot less. The sound coming from Amazon Echo is as good if not better than most other "dumb" speakers out there today.
You can get the Amazon Echo here.