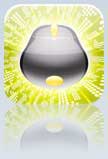 I use a lot of different iPhone apps and some come and go from my phone. It's not that often that I find an iPhone app that does EVERYTHING I'd want it to and works exactly the way I'd want it to. However, Air Mouse Pro is just such an app! I had a need for an app that would allow me to control my Mac mini. I would have been happy with a simple trackpad and keyboard. However, Air Mouse Pro does things I wouldn't have even thought of. For one, you get access to more than one keyboard. There's the basic keyboard that allows you type the alphabet.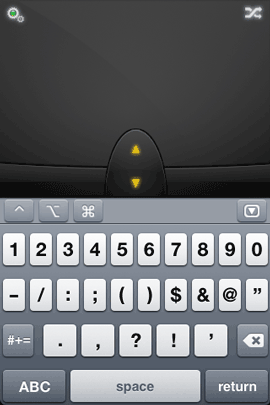 They were also smart enough to include a keyboard with all the function and special keys that we take for granted.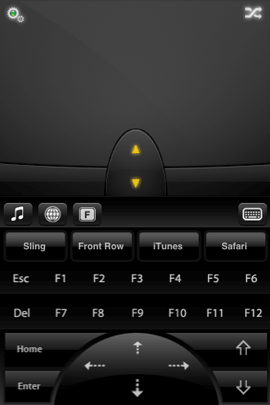 The also included a media keyboard with play, rewind, forward, volume, etc. keys. This is great for control Front Row on the Mac or a Media Center PC.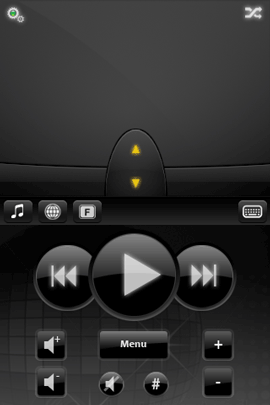 Lastly they included a web browser friendly keyboard that has nice big browser navigation buttons.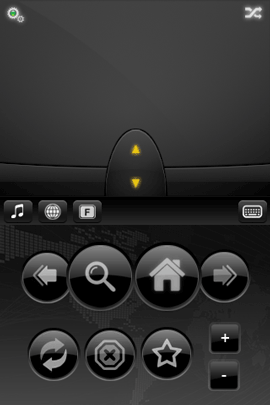 The trackpad is full featured too, completely configurable and tappable. Even when the keyboard is up you can still use the entire screen as the trackpad. There are onscreen left and right buttons for clicking and even a scroll wheel in the middle. These guys really thought of everything. 
The app works via Wi-Fi. So you have to install the desktop version of Air Mouse on your Mac or PC. You also use this app the set up the special media keys. For example, I set up a key to launch SlingPlayer, Front Row, iTunes and Safari.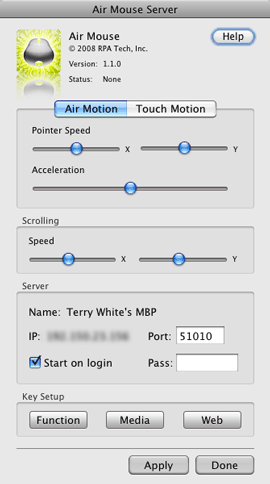 Air Mouse Pro also takes advantage of the built-in accelerometer. so when you rotate the iPhone on the side the trackpad/keyboard goes wide. Also if you shake the iPhone up the keyboard goes away or down to bring it back. 
Air Mouse Pro is $5.99, works on the iPhone or iPod touch and available from the App Store here.
 
Check out this GREAT video on how the app works:
[flv:http://www.mobileairmouse.com/newsite/Demo.flv 470 320]