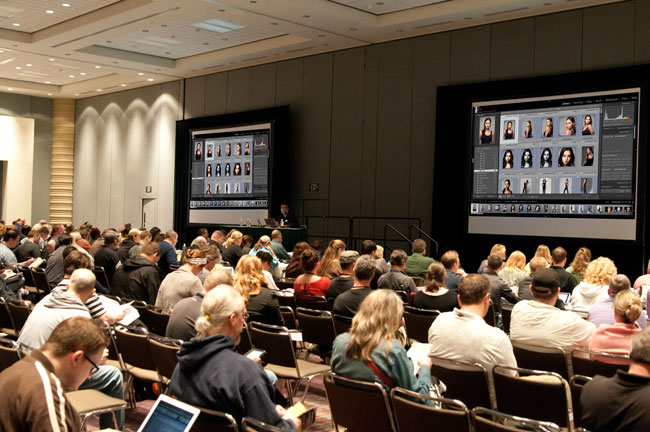 It's almost time for my favorite conference, Photoshop World! This will be the first Photoshop World held in Atlanta and I'm really looking forward to it. Not only do I get to see so many of you, but I'm psyched about teaching some new classes.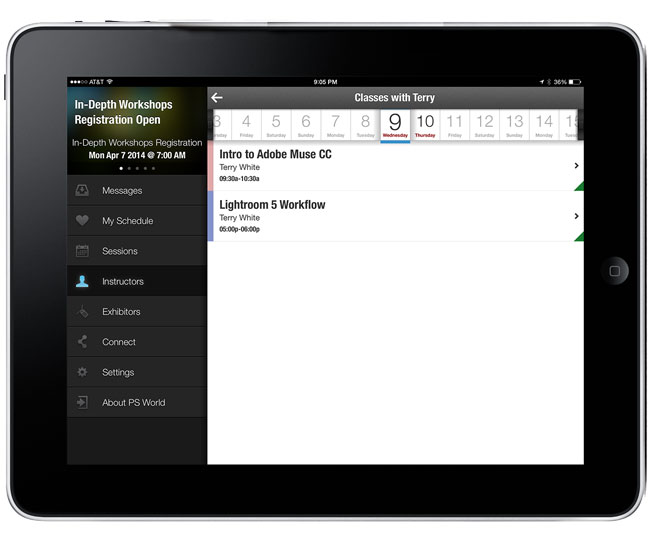 First up I'm teaching a new "Intro to Adobe Muse CC" class. I did a session on the show floor last year for Adobe Muse and it went over great. I'm happy that this class got added to the conference track and that I can go more in-depth.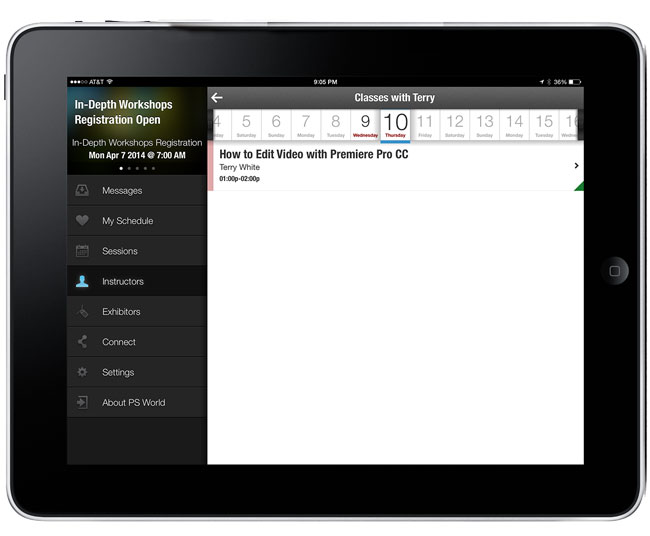 I'm also teaching a brand new "How to Edit Video with Adobe Premiere Pro CC". This class is aimed at Photographers rather than videographers. I aim to cut through all the jargon and the interface to get right to the basics of how to edit video from your DSLR or other video cameras, smartphones, etc.
I'm also going to be doing short presentations in the Adobe booth on the trade show floor.  I'll be showing "New Tools for Designers" and "Photoshop CC Tips".
Be sure to stop by and say hello, you never know what small giveaways I may have in my pocket. 😉
Get the Photoshop World App here:
If you haven't registered for Photoshop World Atlanta yet, you can save $50 by using my discount code: TWHPSW414. Register here.