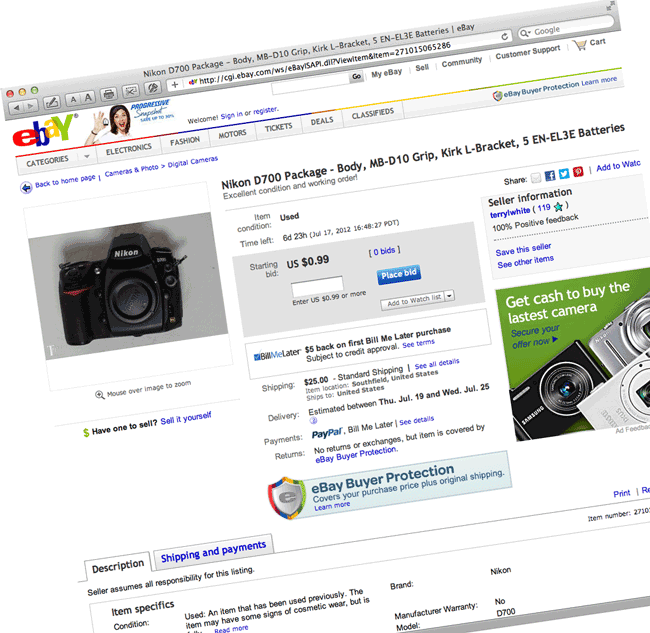 Every time you fire the shutter of your Nikon DSLR there is a built-in counter that keeps track of these actuations. Most people go on about their daily photography lives shooting away and never really thinking about this count. After all why would you care? As long as the camera is still working you just keep shooting. The only time that this count really comes into question is when you're selling your camera. I had never heard of an "Actuation Count" until I sold my Nikon D300 way back when on eBay. The perspective buyer asked me for the count and of course I had no idea how to determine it as it's not really displayed in any of the menus (go figure). I did some research back then and found a Windows only utility that would display the count. I was quite pleased to give the buyer the info he wanted and the transaction proceeded nicely.
No special utility required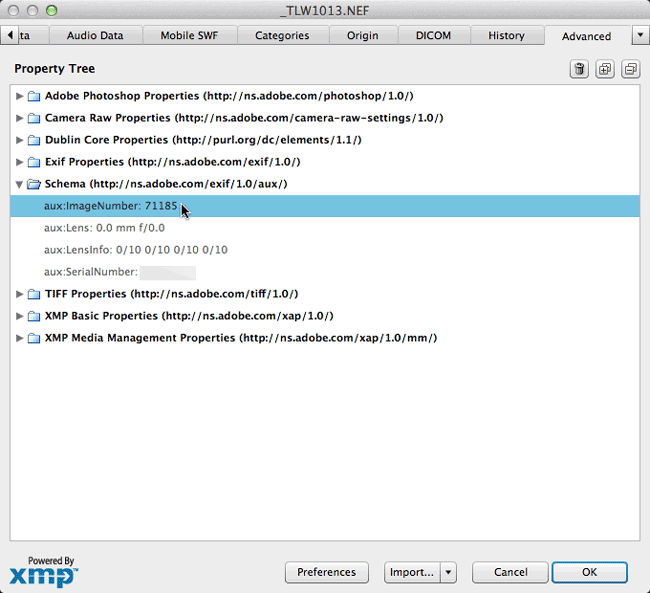 This Actuation Count is not only stored in the bows of the camera's electronics, but it's also embedded in the metadata of every RAW file you shoot! Since it's in the metadata that means that Photoshop can see it.
All you need to do is shoot one RAW file (sorry it's not stored in JPGs according to the stuff I read on the interwebs). Set your Nikon DSLR to RAW, take one shot of anything. I did it with no lens and the body cap on. The image is irrelevant. Transfer the .NEF file to your computer and open it in Photoshop (or Bridge). Do a File Info on it and head all the way over to the Advance Tab. Twirl down the "Schema" folder and you will see your Nikon Actuation Count aka "Image Number".
I'm selling my Nikon D700 here on eBay and now you know it has 71, 185 actuations 🙂