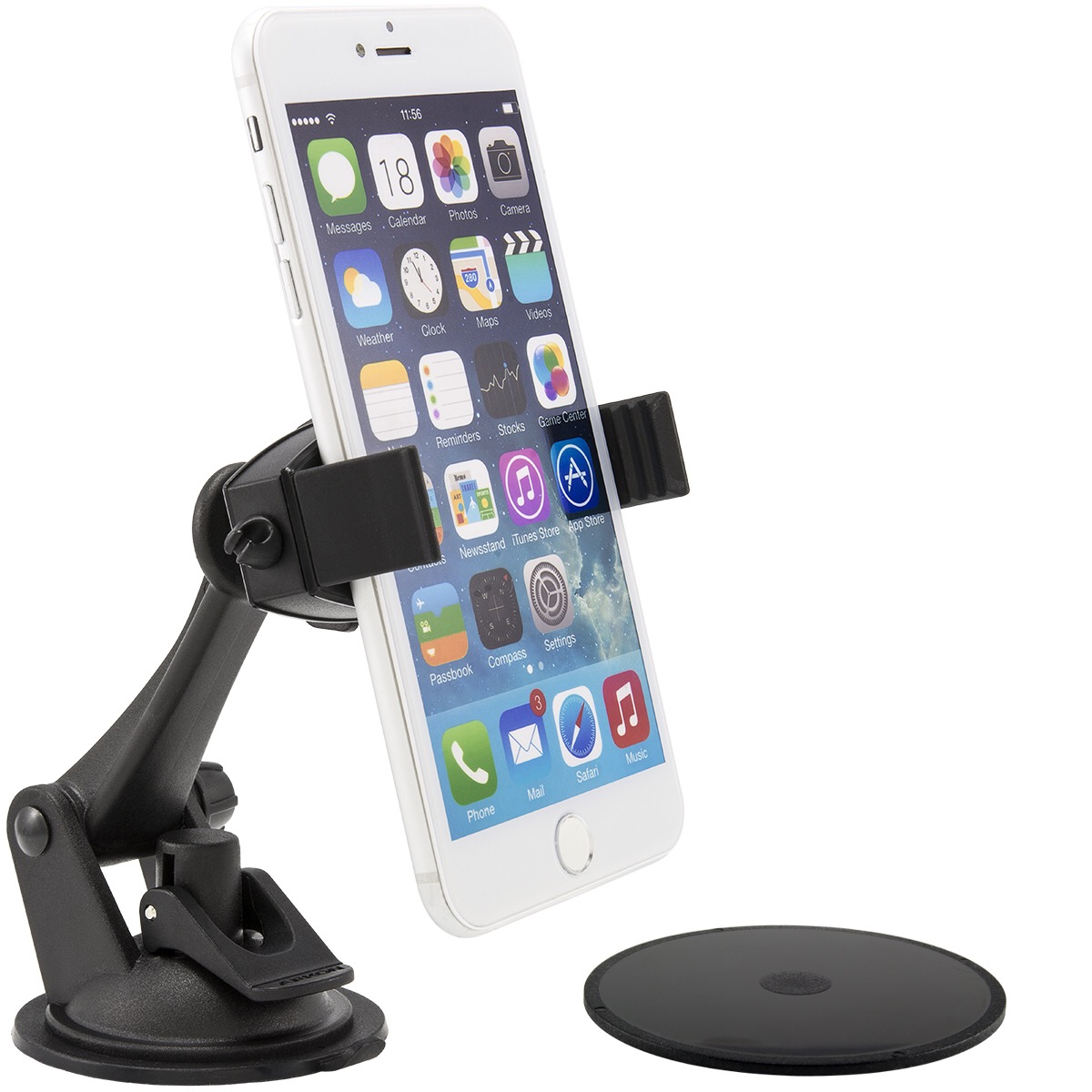 I know that many of you have the iPhone 6 or iPhone 6 Plus on order. Also many of you have large Android phones. Even if you don't have a large smartphone, chances are whichever smartphone you have, you have it in a case. There, that should cover 99% of my readers 🙂
Time to take a look at a new car mount for your smartphone! The Arkon Mobile Grip 2 may be the answer to all your smartphone car mounting needs. This "sticky" suction mount has been on my dashboard now for about a week and a half and unlike all suction mounts I've tried in the past it shows no signs of falling off. This is probably due to the combination of both a good suction mount AND the "tacky" substance that comes standard on the suction cup. It can be dash mounted or mounted on a windshield. Like my favorite vent mount, it offers a "one-handed" mounting and unmountng of your smartphone and its spring loaded design means that you can mount just about any sized device WITHOUT having to remove your case. However, unlike vent mounts, you can not only mount it on your dash or windshield, but it's more adjustable for better viewing angles. You can also mount your phone in the vertical or horizontal orientation.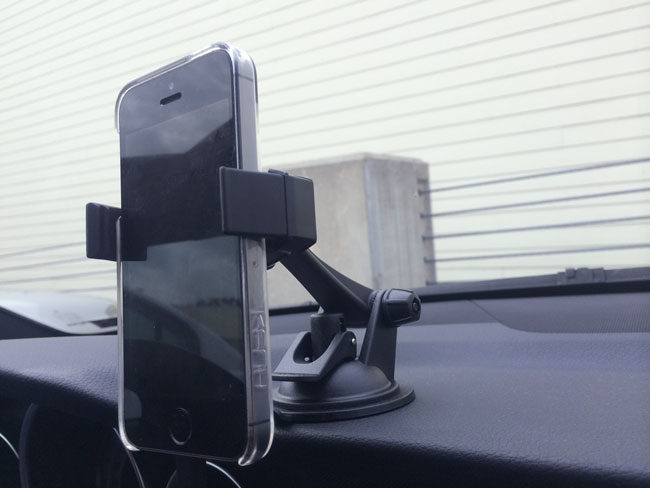 I was surprised at how much I liked this mount as I really don't care for suction cup styled mounts, but this one addresses my biggest pet-peeve because it doesn't fall off the surface you have it mounted to.
The Bottom Line
I'm anxiously awaiting my iPhone 6 Plus and now I know I have an easy to use secure mount to put it in in my car. You can get the Arkon Mobile-Grip 2 Mount here.