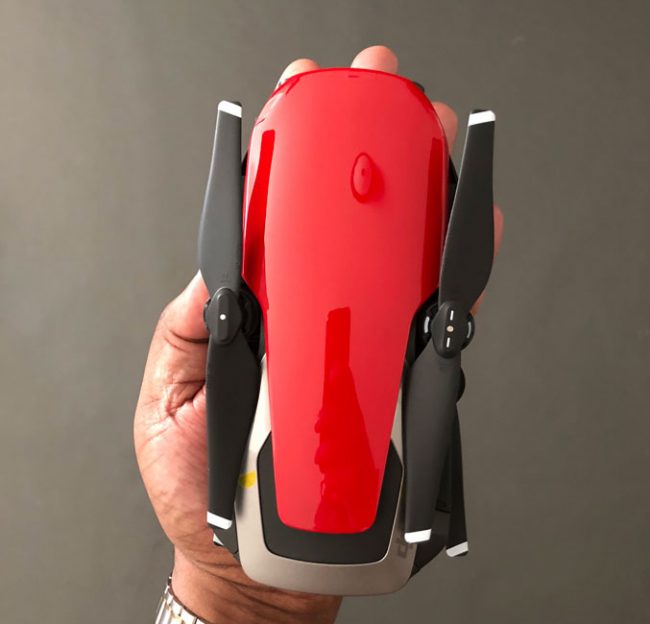 I've really enjoyed flying my drones over the past few years and adding them as a tool to my photography/videography story telling. My trip to Iceland last year was the first time I shot more footage with my DJI Mavic Pro drone than any other camera that I brought with me on the trip (see my Iceland video here). The more I flew it the more confident I got that I wasn't going to lost it. This allowed me to capture footage that I probably otherwise wouldn't have gotten because I wouldn't have stepped out of my comfort zone.
This year it's all about the DJI Mavic Air
The rumors were flying and it was true DJI announced a NEW drone that fits nicely between the DJI Spark (a personal selfie drone) and the DJI Mavic Pro. The NEW DJI Mavic Air isn't meant to replace the Mavic Pro. While it is a perfect choice for many that would have considered the Mavic Pro, the Mavic Pro will likely live on and is rumored to get an upgrade this year as well. While we wait and see if those rumors come true, let's talk about the Mavic Air. The Mavic Air shares many of the same features of the Mavic Pro, yet it also has many first time features on the Mavic platform. This leads to an endless stream of arguments on social media as to which one is the best one? Of course there is no easy answer to that question. I have a better question instead: Which one is best for YOU? The Mavic Pro has longer range, better battery life and a better RC controller. The Mavic Air is much smaller, has forward, rear and downward obstacle avoidance. It also works with more gestures, captures 4K video at 100 mbps and costs less. For many first time drone owners the Mavic Air is the clear choice. If you're a Mavic Pro owner there's probably less of a reason to dump your Pro for the Air.
Let's take the Mavic Air for a spin
While I could write more and more about it, a drone is something that you should see in action. Therefore, I recorded this unboxing and first flight video:
What the video doesn't show you is the unfortunate longer than it should be setup process. I got the DJI Mavic Air Fly More Combo in red. This give you just about everything you need to get going out of the box. However, there are a lot of little things you need to do before taking flight. First off you have to charge at least one of your Mavic Air batteries and the controller. Charging time can easily take about 40 minutes When I get a new iPhone I can start using it it and setting it up out of the box. I wish DJI would pre-charge the batteries. After getting the batteries charged and turning everything on the Mavic Air had a firmware update waiting. I know that that is know easy way around this. Often software updates happen after something is manufactured. However, it failed multiple times when trying to update from their app on my iPhone X. I finally updated the firmware for both the Mavic Air and the controller via my MacBook Pro. Now I'm ready to fly! Well not quite. I had to register the drone in the app which meant logging into my DJI account.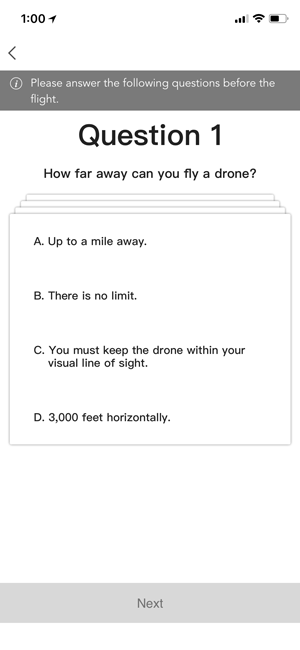 It shouldn't have been a big deal, but once I logged in I had to take a multiple-choice test/quiz. Now this is not a bad thing. I actually think it's a good idea for drone pilots to have to have some basic knowledge about drone piloting before flying. I just wish that I could have done this while waiting for those batteries to charge. That would be a perfect time killer! I aced the quiz. I got them all right.
The Bottom Line
I love the Mavic Air and it is now the default drone that goes with me EVERYWHERE. It's so incredibly small and the quality of the stills and video have been either on par with my Mavic Pro or better than my Mavic Pro (especially the stills). While the Mavic Pro has a few features that "pro" users will pick over the Mavic Air, I'm willing to give those up for the smaller form factor and easier to travel with Mavic Air. I have not shut the door on the Mavic Pro. I'm looking forward to see where DJI takes it in the future, but for now the Mavic Air is my drone of choice.
You can get the Mavic Air here in Black for $799
You can get the Mavic Air here in White for $799
You can get the Mavic Air here in Red for $799
You can get the Mavic Air Fly More Combo here in Black for $999
You can get the Mavic Air Fly More Combo here in White for $999
You can get the Mavic Air Fly More Combo here in Red for $999