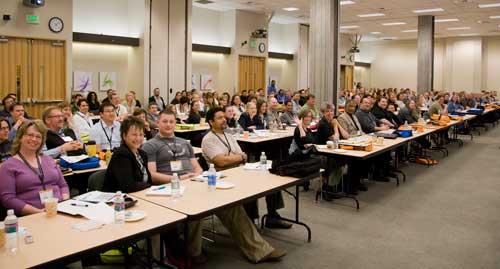 I'm at the sixth stop on the Adobe CS3: Creative License Tour here in Seattle at the Adobe University Room at the Adobe offices. We have over 200 people signed up for the event today. We actually saw the sun yesterday :-). Lisa Forrester is doing the Design Premium Suite, Abbas Rizvi is doing the Web Premium Suite and Kevan O'Brien is once again doing the Production Premium Suite.
This is the last of the one day cities so I hope to see you in LA or New York for the two day events.
I'm doing this post live during my keynote using Adobe Contribute CS3.