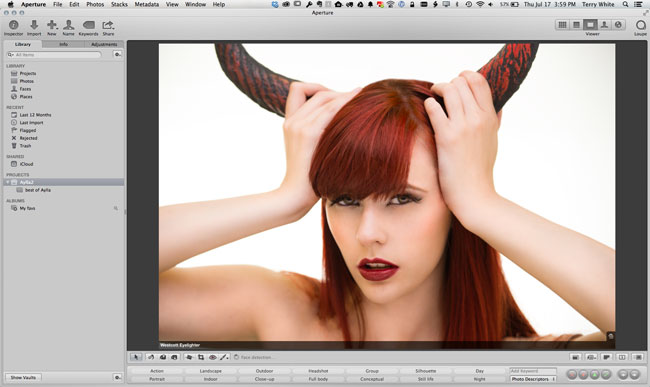 Apple recently announced that they will no longer develop Aperture. While there have been no official plans announced to move Aperture users over to Lightroom, there is a developer (7822383 Canada Ltd) that has released a "beta" utility called Aperture Exporter to help you out. First you have to realize that there is no real way to transfer/translate the adjustments you made  to your images in Aperture to the Lightroom and have the images look exactly the same. So the next best thing is to bring over as much of your Aperture Library structure as possible over to Lightroom and render out adjusted files so that they do look the same in Lightroom (or anywhere else). I think this company has done a good job and took a logical approach in doing it and sense it doesn't harm your original Aperture Library (make a backup anyway!) it's worth a try.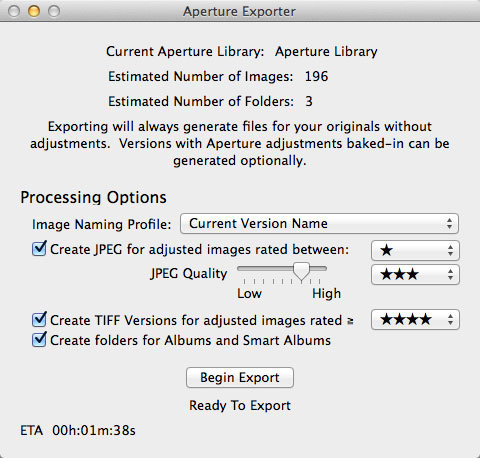 I tested it on an Aperture library and the results were as advertised. I created a sample Aperture Library and imported images my into it. Then I made adjustments, flagged, keyworded, star rated, labeled, organized, etc. the images. Next I fired up the Aperture Exporter and did the export. Before clicking the "Begin Export" button I went back and star rated my adjusted images as it uses star ratings to determine if your adjusted images should be exported as TIF or JPG with the adjustments rendered in. Once it was done I had folders and subfolders representing the structure I created in Aperture.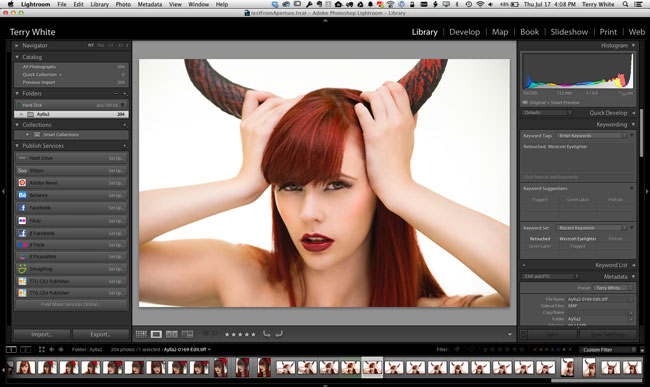 Then it was time to import those folders into Lightroom. No issues there. The images came in with the metadata intact. Now keep in mind things like color labels don't translate. So instead the utility takes any Aperture color labels and adds the appropriate keyword to the images ie. "GreenLabel". Once in Lightroom it's easy to filter on these keywords, select all and then actually apply the corresponding Lightroom color label. So yes there is some clean up necessary once you're in Lightroom, but overall the this utility takes the major work out of moving your Aperture Library to Lightroom.
If you're looking to make the conversion from Aperture to Lightroom sooner rather than later, you should head over and grab the FREE download here.
Also don't forget that you can get the NEW Creative Cloud Photography Program which includes Photoshop CC, Lightroom 5 and Lightroom Mobile for only $9.99/month.