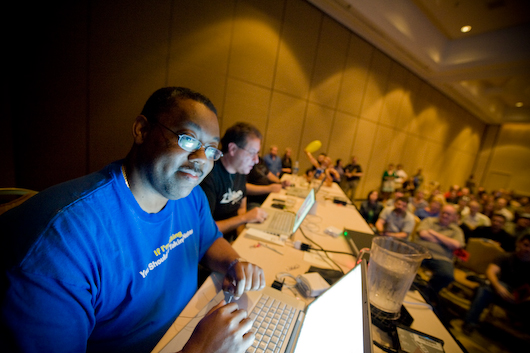 photo by R.C. Concepcion
I had a blast at this year's Photoshop World in Orlando! Being a Trekkie and having a Star Trek based theme was also a bonus. I wanted to take a moment here and THANK all the attendees that took time to come up to me and tell me that they appreciated the work that I was doing. I couldn't believe how many readers of this very blog were at the show. It was great to hear all the feedback.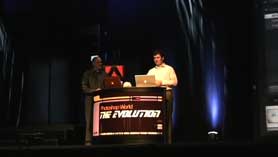 If you missed the show you'll definitely want to check out my Creative Suite Podcast today for the special Photoshop World Keynote Episode. For those of you who were at the keynote, you'll note that I had to leave out the funny spoof videos as they will be shown again at the Vegas show in the fall and I didn't want to spoil the surprises. However, you will see Adobe's SVP Johnny L. and Lightroom Product Manager Tom Hogarty show off the latest and greatest Adobe technologies including some sneak peeks at CS4 technologies.
Also whether you were at the show or not, you'll want to check out the Photoshop World Blog which has several highlights and photos from the event. There are only two shows that I actually "enjoy" working/attending and those shows are Photoshop World and Macworld Expo. So I hope to see you in September at Photoshop World in Las Vegas. As you would expect, I bought some photography gear at the show and I'll be reviewing it in the coming days. So stay tuned.