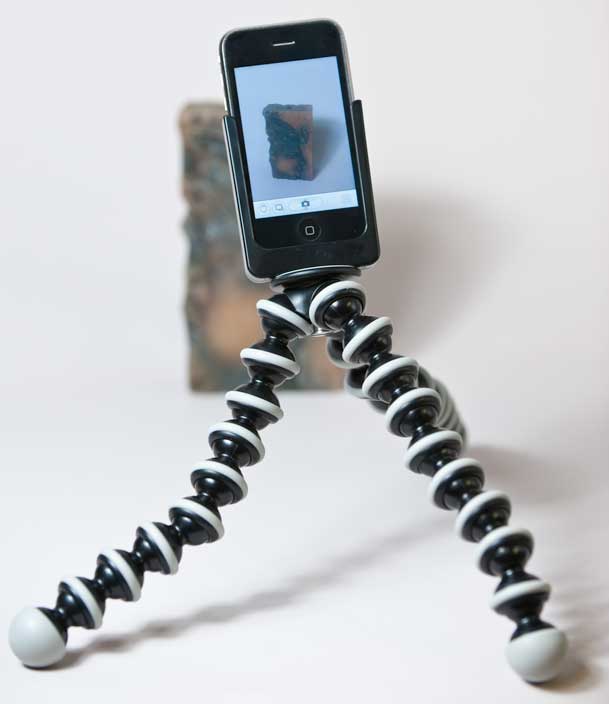 More and more I'm seeing the iPhone being used for some serious photography applications and workflows. Don't laugh, it's true. Chase Jarvis published an entire book of photos captured with nothing but an iPhone. Now that the iPhone 3GS does video, I'm even seeing Steadicam rigs. I'll be the first to admit that I'm not all that impressed with the iPhone as a camera. It's OK! It's fine for the occasional snapshot and of course in the words of Chase, the best camera is the one you have with you. A while back I reviewed an iPhone App by Joby called Gorillacam that allowed you to do timed captures. Here's another App that tries to be the only photography app that you'll need and even adds video capture to the iPhone 3G. With these apps that can do video capture and time lapse photography, the next thing you're going to want is a way of mounting your camera on a tripod. While I love the Gorillapod series, the only way of using one with the iPhone is using their specific Gorillapod Mobile. Well not anymore! The good folks at G Design have come up with the perfect solution. The U+3G is a holder for your iPhone 2G or 3G/3GS that has a standard tripod mount on the bottom. This of course will allow you to mount your iPhone on ANY standard tripod that you already have.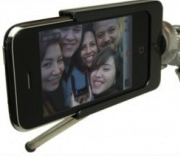 The U+3G Holder is great for video blogging and video messaging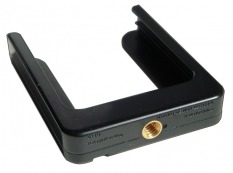 Since the iPhone doesn't have a front facing camera, this is a great solution for recording product demos, video blogs or simply recording video messages to send to friends and family. Also since the iPhone 3GS' video recordings are only limited by available storage space, this is great for doing longer videos say of a meeting or a lecture. The more I think about it, the more I would use my iPhone 3GS in these ways if I didn't have to actually hold it. I have tripods of all sizes including small pocket sized table top tripods like this one. Having this holder with a table top tripod makes for an awesome combination.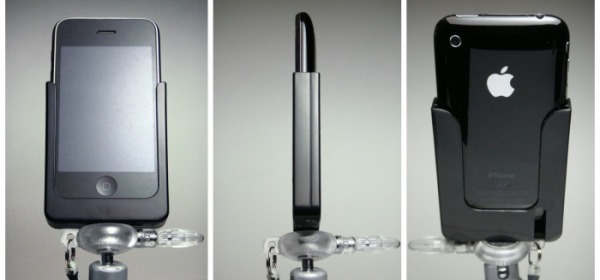 The Bottom Line
The U+3G is a great little accessory for the iPhone Digital Photographer and is now a permanent addition to my camera and computer bags. My only area for improvement would be a little adapter for tilt. Granted bigger tripods can already do this, but many of the smaller tabletop models don't So a little L adapter would be a nice to have.
Get the U+3G holder here for $8.95 plus shipping. I'll also have some of these on hand at Photoshop World this week and I'll be giving them away to some of my lucky twitter followers.
Attention iPhone wielding Photographers
You might want to check out this App for Photographer Contracts (model releases) that allows you to create, edit, customize and sign Contracts/Releases right on your iPhone.